What you need to know now about R&D
What you need to know now about R&D
NPA's CEO and executive director Dr. Daniel Fabricant, with a little help from his friends, describes how (and why) to embrace a more scientific way of thinking.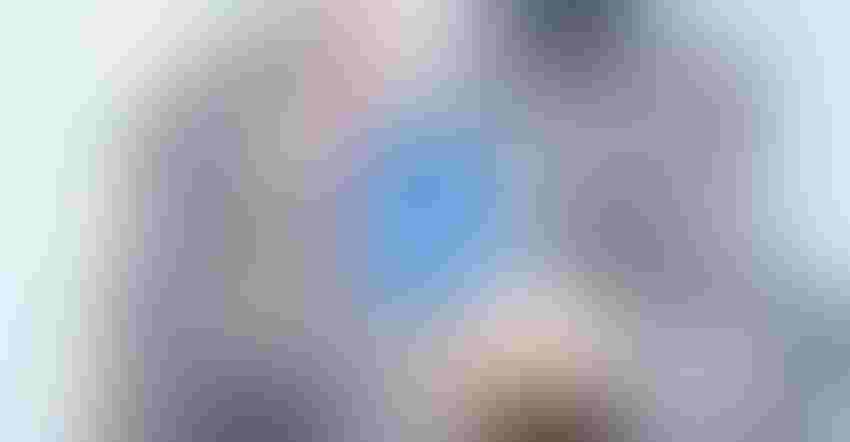 Note: Kevin Bell, Esq., Porzio, Bromberg & Newman, P.C., Corey Hilmas, M.D., Ph.D., Natural Products Association, and Bibiane Zakaria, KGK Synergize Inc., all contributed to this post.
Over the past few years, the nutraceutical landscape has called for dietary supplement companies to rethink the ways products are brought to market as they deal with regulatory, market, and economic changes. In this new frontier, it has become critically important for the natural products industry to optimize its investment in Research and Design (R&D).
R&D is the key to success for any dietary supplement company in today's market and for the future success of the industry. The only way to radically change the current way of thinking about R&D for dietary supplements, however, is to recode the "DNA" of dietary supplement organizations.
Transition to a R&D culture
To move toward a R&D-centric internal culture, company owners and executives must recognize that R&D plays a critical role in the progress, development and growth of the enterprises. Business leaders need to establish the importance of a substantial R&D program within the company and spread this idea to all employees. It is imperative the workplace encourages a free, independent, and open culture for sharing ideas when it comes to advancing R&D. All employees, no matter what their position, can help identify potential new products, uses, and market trends. The Board of Directors, as the governing body, also should be brought into the vision for the new direction of the company, as it may have little R&D experience, and embrace a more science-led way of thinking.
Implement a senior, strategic, and experienced advisory function from true practitioners in the field to help the R&D leadership team get a fresh perspective and a healthier culture that is both more entrepreneurial and empowered to take risks. Such a culture is less encumbered by the view of short term benefits and instead can envision a long-term strategy that will be more rewarding to the company and its investors.
Invest in R&D – even on a budget
Claims and intellectual property are quickly becoming the point of differentiation between one company's product and a competitor in the booth space next door. The cost of clinical research required to support product claims, however, has continued to be a deterrent for additional research, since dietary supplement companies have limited resources to spend on R&D.
Luckily, it is still possible to pursue a robust R&D program on a budget. Companies seeking to grow their R&D programs can prioritize the budget by focusing on relatively lower cost clinical studies. Trends in Proof of Concept studies, for example, will provide valuable information on primary and secondary end points in designing future efficacy studies. Bioavailability studies designed as randomized double-blind cross-over studies require only a minimum subject number, are cost-effective, and provide information on formulation improvements or delivery methods. The information yielded from these insightful clinical studies will help attract investors and develop partnerships needed to advance the company.
Simply investing in the R&D side is not enough for dietary supplement companies today.  Like any investment – it needs to be protected from theft and piracy, as well as show value to the company.  Historically, the pharmaceutical industry has invested in R&D, and has also aggressively sought to protect the fruits of that research by the different forms of intellectual property (IP) protection. 
While the pharmaceutical industry often uses a mixture of patent – trade secret – and federally granted market exclusivity to recoup its investment, the supplement industry relies primarily on patents and trade secrets to protect its investments and to differentiate itself. In an increasingly competitive market, dietary supplement companies must (i) increase their investment in the pursuit and growth of portfolios surrounding important products and uses, and (ii) focus on obtaining IP that provides stronger protection against competitors and better opportunities to out-license.  This not only means consulting with legal experts in the area, such as patent attorneys, to understand the patentability of new products, but also to use those attorneys to perform Freedom to Operate analysis and to Design-Around weak patents. Even trademarks should be embraced to permit differentiation and provide a source indication of quality in the industry. 
Attention to these details, especially as pharmaceutical companies–who already appreciate the value of IP–enter the dietary supplement space can only further benefit the industry.
Foster partnerships for increased R&D
To succeed in R&D, there needs to be stronger integration of the various functions within the organization. The key is building and empowering strong research teams to deliver impactful products. Great products will reveal themselves both clinically and commercially if the organization gets out of its own way and trusts its researchers.
One thing dietary supplement companies can learn from the pharmaceutical industry is the strength of more collaborative research efforts, with companies like Pfizer and Merck embracing this new paradigm of partnerships. By focusing on fostering partnerships with individuals and companies within the spheres of government, academia, and the industry, companies can allow more flexibility for scientists to thrive and provide an ideal environment for innovation.
Create a R&D marketing strategy
New R&D ideas can lead to high commercial potential, but the idea alone is not enough. An organization has to consider the needs of the end users, since we live in an age where customers determine overall market trends. In a culture of high tech information transfer, consumers are well-informed on the Federal Trade Commission (FTC) penalizations for false and deceptive advertising. Therefore, it is crucial that marketing and R&D departments work closely together from the beginning of the project by identifying claims and setting out the appropriate R&D program to substantiate them. Gaining the confidence of your customer will certainly provide you with the necessary edge that sets you apart with trust in your marketing effort. 
That said, it is impossible to become a brand without R&D. The companies that are changing the roles by being creative, innovative, and doing the unexpected determine the importance of R&D policies around branding and will be leaders of the next generation of impactful products.
Combining R&D with FDA regulation
The growth of the global nutrition industry has resulted in regulatory agencies evaluating their current policies to manage consumer demand, as well as provide safe and efficacious products. Ingredient safety is a critical component in any new discovery or new technology to extract components from a naturally sourced ingredient. Regarding the safety profile for a New Dietary Ingredient (NDI), the Food and Drug Administration (FDA) is interested in the NDI as it is combined with any other ingredients in the dietary supplement sold in commerce. A NDI in a product must have a reasonable expectation of safety. This does not mean the agency will not mine other databases at their disposal for safety signals of all dietary ingredients.
The agency is also interested in Quantitative Structure-Activity Relationship (QSAR) computational modeling of toxicity, where appropriate. While it is not something it is looking for, QSAR data can be helpful as to why a company chose the ingredients it did. QSAR can also be a useful component in the overall safety of the combination of ingredients; however, it should not be used in lieu of classic toxicology studies to evaluate safety.
Subscribe and receive the latest insights on the healthy food and beverage industry.
Join 47,000+ members. Yes, it's completely free.
You May Also Like
---