Vitafoods Europe 2015 Biggest Show in its History
Vitafoods Europe 2015 Biggest Show in its History
Vitafoods Europe 2015 welcomed 15,627 visitors, an increase of 12.5 percent on last year's show, making the event the largest and busiest Vitafoods Europe to date.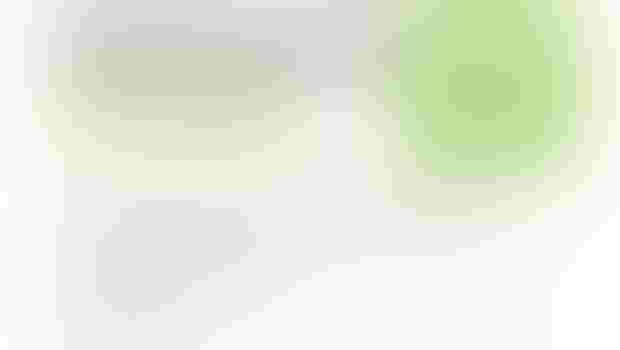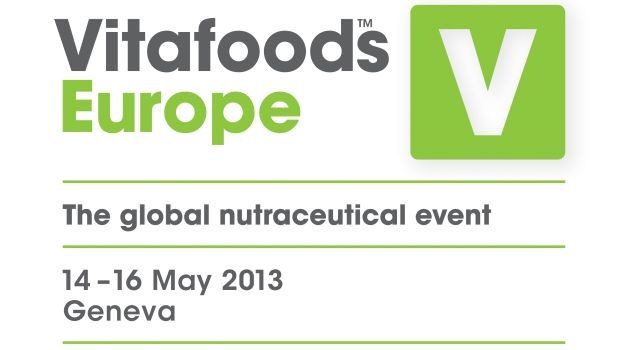 Vitafoods Europe 2015 returned to Palexpo, Geneva, from the 5 to 7 May, welcoming 15,627 visitors, an increase of 12.5 percent on last year's show, making the event the largest and busiest Vitafoods Europe to date. Visitors and exhibitors came together from across the globe to discover new ingredients and services, learn about innovative approaches to business and the latest research, and to discuss potential business opportunities.
The event saw 820 global companies, offering ingredients and raw materials such as fish oil concentrates, botanical extracts, amino acids and glycosilated flavonoids to professionals from the nutraceutical, functional food and beverage and dietary supplement industries. Visitors were also able to take advantage of the event's free educational program.
Vitafoods portfolio director, Chris Lee, was delighted with this year's event: "Vitafoods Europe continues to play an important role in the development of the nutraceutical industry, by providing both a platform for business and through the valuable educational content available to visitors through our visitor attractions and the Vitafoods Europe Conference.
"Vitafoods Europe 2015 has been a huge success, with more people than ever coming together to build new relationships and to do business. There was a real buzz on the show floor, which we believe is as a result of the significant investment we have made to help visitors and exhibitors connect. The early feedback we've had from both visitors and exhibitors has been excellent, and we're looking forward to unveiling a number of exciting developments that will further enhance Vitafoods Europe 2016."
Commenting on the show's global feel and the quality of visitors in attendance, exhibitor Andie Long, marketing and sales executive for AstraReal AB said, "The Vitafoods slogan of being the key nutraceutical event really rings true for us. The quality of visitors to this show is excellent and it's consistently busy across the three days. We've been coming to the show for many consecutive years, and we come here to get new leads as well as catch up with our existing customers. We operate globally, and the show is an opportunity to meet people from the across the world in one place."
Continuing to push the envelope with innovative event features, Vitafoods Europe saw the launch of the Global Market Theatre, which saw almost 600 visitors attend 18 presentations, which offered an overview of regional markets, regulatory frameworks and the latest innovations in R&D from around the world. It provided an in-depth overview of the key aspects for doing business in six selected regions: Asia, Southern Africa, Europe and Eastern Europe, Russia and CIS, South America and North America, offering a guide on how to grow and develop business across the globe. Speakers from leading research companies and consultancies included Euromonitor International, Mintel, Innova Market Insights and EAS Strategies, hosted sessions offering independent insight and expert assessments on key market trends.
The Vitafoods Live! Theatre, returned to the show following its successful launch last year, with senior industry figures discussing the future of nutraceuticals through a series of panel discussions. Attendees heard discussions on a variety of topics including the consumers of the future, meeting the requests of retailers, formulating for reduced salt, sugar and fat and brand development from speakers representing Tree of Life, Tate & Lyle, University College Dublin, Abunda and The Retail Institute.
Georgia Taylor, marketing and claims advisor for Leatherhead Food Research was one of those presenting in the Vitafoods Live! Theatre: "The format of the discussion panel at the Vitafoods Live! Theatre is very engaging and the informal approach works really well. The show enables us to have lots of exposure to the right people and industries."
Co-located with Vitafoods Europe, Finished Products Europe 2015 provided visitors with a chance to learn more about the latest innovative functional food and beverages, as well as discovering bespoke product solutions, from more than 211 global exhibitors. The New Products Zone showcased those products launched in the last 12 months, while the Tasting Bar provided visitors with an opportunity to sample an array of products including protein bars, multivitamins, cognitive health products and probiotic drinks. Visitors had the chance to vote for their favorite products crowning High Protein Chips by Laboratoire PYC, Best Tasting Functional Food and ProViva50 by Probi AB, Best Tasting Functional Beverage.
Another popular feature from last year's show, The Finished Products Theatre, provided valuable insight into the latest market developments, as well as future trends and cutting-edge product presentations, in the areas of sports nutrition and physical performance, weight management and women's health. Speakers included Finished Products Europe exhibitors including of LGC Group/Informed-Sport, Natures Aid Ltd and Probi AB, with presentations offering an explanation of how their businesses have met challenges to develop products and services that meet consumer demand.
This year's Vitafoods Europe Conference took on a new format, with three streams spanning the first two days of the show each with a distinct focus. The three streams, titled "Your Business," "Your Science" and "Your Product," featured a total of 65 presentations from 70 expert speakers covering topics such as heart health, consumer engagement, healthy aging, regulation, weight management and women's health.
Speakers included Maryse Hervé, Secretary-General at the Federation of European Specialty Food Ingredients Industries; Karin Verzijden, attorney at Law from Axon Lawyers; Peter Wennström from The HealthyMarketingTeam; and professor Robert Thomas, senior clinical tutor, Cambridge University.
The opening keynote panel, titled "Driving open innovation within functional food, beverages and dietary supplements" saw Dr. Astrid Stuckleberger, Institute of Global Health, Faculty of Medicine at University of Geneva; Julia Raquet, vice president, human nutrition, Europe, BASF; and Krijn Rietveld, senior vice president partnering for innovation, DSM, discuss open innovation, the prevention of illness through functional foods and the role of nutrition in healthy ageing.
The discussion, led by Simon Pettman, director at EAS Strategies and Executive Director at International Alliance of Dietary/ Food Supplement Associations; looked at key issues such as the business risks of open innovation and how can they be mitigated, as well as how the European Commission can play a role in driving and encouraging increased innovation within the industry. The panel also explored the impact innovation and increased partnership working can have within specific health categories such as healthy ageing.
Vitafoods Europe and Finished Products Europe will return to Palexpo, Geneva from the 10-12 May 2016.
Vitafoods Europe forms part of Informa's Global Health Nutrition Network which includes SupplySide West, Ingredient Marketplace, Vitafoods Asia, Vitafoods South America, Vitafoods Russia & CIS, Vitafoods Southern Africa, Finished Products Europe and Petfood 2.0. Informa publishes Natural Products INSIDER.
Subscribe and receive the latest insights on the healthy food and beverage industry.
Join 47,000+ members. Yes, it's completely free.
You May Also Like
---