Vitafoods Asia 2016 Proves its Value to Industry Yet Again
Vitafoods Asia 2016 Proves its Value to Industry Yet Again
Pan-asian Event Delivers on Content & Addresses Business Challenges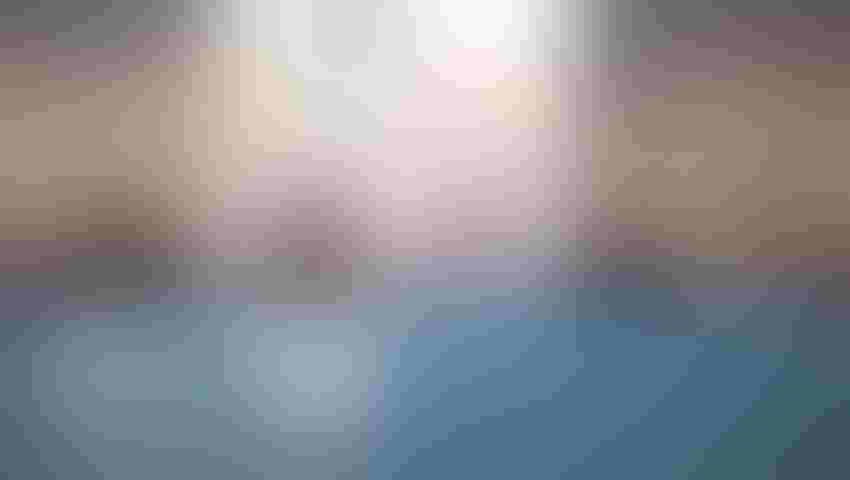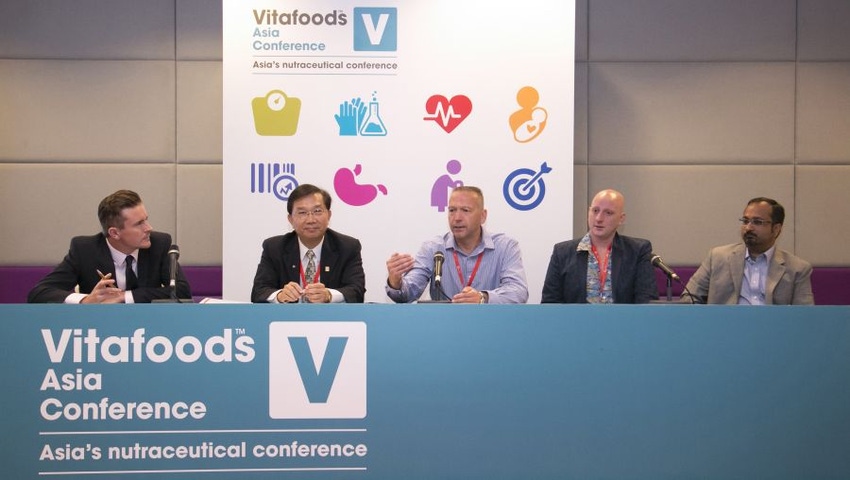 Vitafoods Asia, the only event dedicated to the nutraceutical, functional food and beverages, and dietary supplement industries in Asia, drew to a successful close after two fruitful days of vibrant business networking and knowledge-sharing sessions.
Held Sept. 1 and 2 at AsiaWorld-Expo in Hong Kong, the annual event saw more than 160 international suppliers present their latest ingredients, innovative products, services and equipment to a pan-Asian audience of 2,498 industry professionals. Visitors comprised individuals with a diverse range of job functions, including R&D directors, brand and marketing managers, regulatory affairs specialists, business development directors, sourcing managers, and export managers, representing brands such as AS Watson, Abbott Nutrition, Bayer Healthcare, DKSH, Pfizer Consumer, Vitamin Mart, YouVit and Welltech Biotechnology.
"With each Vitafoods event, our goal is to provide the industry with different ways to connect and do business," commented Chris Lee, portfolio director, Vitafoods. "Over the years, an increasing number of companies are participating in two or more of our events to exponentially grow their networks and businesses. We're delighted to be part of such a vibrant and thriving nutraceutical industry in Asia, and to be supporting the industry at a broader and deeper level. Visitors and distributors to our events primarily attend to source the latest ingredients and services, and to learn how to apply the hottest trends and industry knowledge to benefit their business. This year, there has been some particularly interesting discussions taking place around the increasing rise of botanicals within the region."
 Showcasing Innovations, Enabling Conversations
 Part of Informa's Global Health & Nutrition Network, Vitafoods Asia is one of several events that the nutraceutical industry pays close attention to each year. Into its sixth edition now, the show attracted a good mix of companies that hail from various continents and a growing pool of attendees from across the Asia-Pacific region. Exhibitors and visitors alike attested to the event's status, attributing its success to the value it has created for their businesses.
Returning exhibitor, Kathleen Brock, chief operating officer at America's Naturals, expressed, "Our time at Vitafoods Asia this year has been very productive, not just in terms of meeting distributors but also for sourcing ingredient suppliers. Relationships take time to develop and we've managed to cultivate several over our last few participations in Vitafoods Asia and Vitafoods Europe. Overall, we're very pleased with the results and the progress that we're making in Asia."
 As a sourcing event, Vitafoods Asia fulfilled its fundamental role as business facilitator, through the various initiatives, platforms, and visitor attractions it provided. Attendees were treated to a plethora of new launches and inventive products from various exhibitors, collectively presented under the Inspiration Showcase, which was situated near the exhibition hall entrance.
 Visitors also remarked positively when asked about the Tasting Bar, a visitor attraction that allowed them to see, touch, and taste some of the latest functional food and beverages presented by the exhibitors. The feature area was popular with visitors because they found it novel and engaging, and also because it helped them narrow down their search for a product.
 First-time visitor Catherine Gair, head of marketing for China at Pharmacare Laboratories, said, "We're looking for ingredients for our vitamins/supplement business, and the Tasting Bar is a great idea – we tried some of the samples and took some photos there. We're going to visit some of these exhibitors next, to learn more about what they have to offer."
 Attendees were also invited to vote for the best tasting food and beverage in the Tasting Bar Awards. The winner for Best Tasting Food – Cosmax Bio (South Korea) – appreciated the platform as the company firmly believes that good taste in products is crucial. Laurie Lee, material R&I/manager, commented, "The Tasting Bar is an excellent show feature, because it allows visitors the opportunity to try out some of our dietary supplements. While the efficacy of a product is key, the taste and texture might be the all-important determining factor for consumers."
 Similarly, the winner for Best Tasting Beverage – Chemical Resources from India – found that their presence at the Tasting Bar helped increase visibility for them at the show. Pawan K Goel, chief executive officer, stated, "Our participation in the Tasting Bar definitely helped increase the number of visitors to our booth, and we're encouraged that our product was well received at this platform."
 Another initiative that received positive feedback was the Hosted Buyers' Program, held in partnership with China Health Care Association. Both exhibitors and hosted buyers were optimistic and appreciative of the closed-door interactions offered.
Peng Rong, director at Hill View Pharmaceuticals Inc., said, "I heard about Vitafoods Asia through our contacts at the China Health Care Association. We've not attended before because we usually pay more attention to the US market. The exhibitor presentations that we've heard so far have been informative, and we'll need some time to digest the information before we decide. Being part of the Hosted Buyer Program has definitely helped us to learn more about what's available out there."
 Solid Content Offered at Conference, Show Floor
 A significant part of Vitafoods Asia's appeal lay in the education opportunities it provided to attendees. Conference delegates had positive reviews for the program and speaker line-up, which satisfied their learning needs. Ian NG, Senior Marketing Manager at Genfortune Pharmaceuticals Limited, shared, "It's my second visit to Vitafoods Asia, and I like the conference very much because of the content that it delivers. The speakers provide a good overview of the major trends and innovations across the region, and I find that helpful as I'm looking not just for more information about entering China, but I'm also keen on exploring marketing options in Southeast Asia."
Participating in the conference for the second time, Rachel Huang, Sourcing Manager for Group Health & Beauty Private Label at The Dairy Farm Group (Singapore), came specially to trend-spot. She mentioned, "I'm attending the conference in order to get a good summary of industry innovations and trends. As a product developer, I'm looking specifically for relevant information that will help me plan products over the next three years."
First-time speaker, Dr. Mary Chong, who teaches in Saw Swee Hock School of Public Health, National University of Singapore, and also conducts research as Principal Investigator at Singapore Institute for Clinical Sciences, A*STAR (Singapore), expressed, "I really enjoyed the networking exchanges I've had with members of the industry. I think there's a good collective of organizations from all over the region here, and it looks like a great platform for academics and students to observe how the industry carries research findings through to commercial markets."
 In addition to the conference, the sessions offered on the show floor were equally compelling. Part of the comprehensive education program offered this year, the newly-introduced Vitafoods Asia Centre Stage and the Global Market Theatre saw more than 850 attendees devoting some time to their learning needs, across the 32 complimentary presentations and panel discussions that were delivered by a global selection of subject matter experts and key industry leaders.
 Dr. Fitri Fegatella, scientist at PT. Charoen Pokphand Indonesia, revealed, "I'm here primarily as a conference delegate but I was interested to see what the exhibition had to offer. In general, I found the exhibition to be good with a lot of Asia-specific content. Onsite education platforms like the Vitafoods Asia Centre Stage and Global Market Theatre also make a good complement to the Conference."
 New Venue for 2017
 As announced in August, Vitafoods Asia will relocate to Singapore in 2017 in order to broaden its appeal further within the Asia Pacific region and worldwide, following extensive consultation with exhibitors and visitors. Even before the sixth edition drew to a close, the industry was filled with anticipation about the show's imminent move to Singapore.
 Arun Kelkar, managing director of Hexagon Nutrition, articulated, "I've been to the last five editions of Vitafoods Asia, and have also attended a few other Vitafoods events in Europe and South America in the past. I find that the show has been very beneficial for our business. The relocation of Vitafoods Asia to Singapore in 2017 is a welcome change for me as the Southeast Asian market ¬– including Malaysia, Vietnam, and the Philippines – is really big for us."
Conference speaker Natasha D'costa, associate director for food & agriculture at Frost & Sullivan, stated, "I always find that the Vitafoods Asia Conference has a very nice multicultural audience mix. I hope that in Singapore, the delegate group will be even more engaging, and I look forward to being there next year."
 The next edition of Vitafoods Asia will take place from 5 – 6 September 2017 in Sands Expo & Convention Centre at Marina Bay Sands, Singapore. At present, over 60 percent of exhibitor booth space has already been sold.
Subscribe and receive the latest insights on the healthy food and beverage industry.
Join 47,000+ members. Yes, it's completely free.
You May Also Like
---