SupplySide West, Petfood 2.0 Win Folio FAME Awards
SupplySide West, Petfood 2.0 Win Folio FAME Awards
Informa Exhibitions's took home two 2015 Folio: FAME Awards and gained two honorable mentions. The events SupplySide West and Petfood 2.0 won top honors, and the SupplySide Global Experience Documentary: Modernizing the Chinese Supply Chain earned an honorable mention.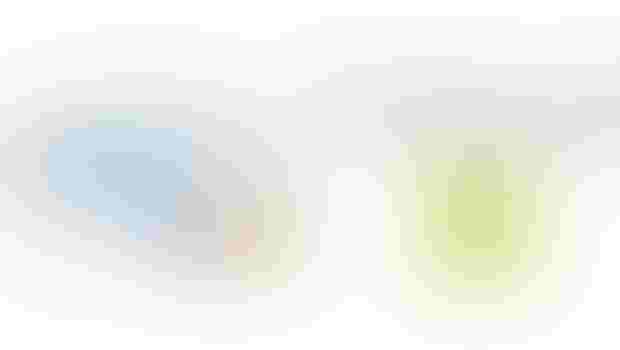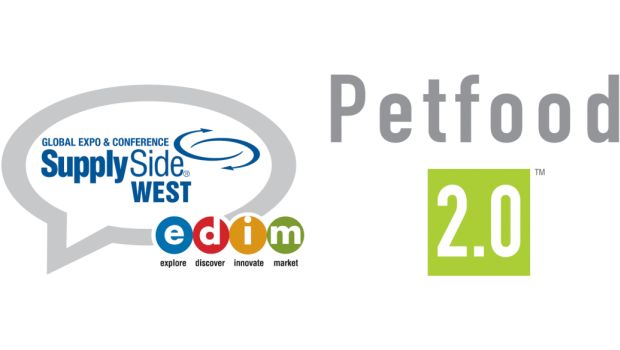 I'm excited to announce that Informa Exhibitions took home two 2015 Folio: FAME Awards and gained two honorable mentions. Three of the four recognitions were from our Health & Nutrition network, which is also the home for Natural Products INSIDER.
The FAME Awards recognize the best of the best in magazine events for all publications—consumer, B-to-B, association and regional. The FAME Awards have honored magazine-powered events ranging from huge national marketing campaigns, to intimate VIP events. It's the only program that recognizes the power and contribution of live events in the publishing industry.
Other winners in FAME categories this year include the Atlantic, Better Homes & Gardens, Men's Health, Dwell, Glamour and other leaders, which shows Informa's products stand among the best in the business.
SupplySide West, the world's largest trade show gathering of ingredient suppliers and finished product manufacturers, won the 2015 Folio: FAME Award for B-to-B Tradeshow.
In its 18th consecutive year, SupplySide West 2014, offered cutting-edge scientific innovation and strategic educational opportunities, plus crucial networking opportunities. Many of you know this, as our attendance was the largest to date, so I'm sure you were able to partake of the innovative programs we offered.
The show's 12,768 total attendees, up over 7 percent year-over-year, and up a staggering 78 percent over the past five years, was one of the aspects that Folio noted in its announcement of the award.
SupplySide's innovation was also called out. Folio was impressed with particular programs, such as the Survival Kit, which included nine finished products derived from exhibitor ingredients that focused on health and wellness, and was designed to help the stresses and exhaustion of working several days and nights in Las Vegas.
"The SupplySide Rockstars was a unique program that offered industry executives 10 minutes to give their unique perspective on critical issues facing the industry," the Folio Awards said.
The SupplySide You area, dedicated to complimentary attendee conveniences and services, such as baggage/coat check, airline check-in, device power-up station and lounge, was also applauded by Folio.
Petfood 2.0, a SupplySide event catering to the animal nutrition industry, won the FAME award for Best Spin-Off Event. As Folio noted, "Spin-off brands and events can be risky propositions for media. Companies that attempt to break off a piece of their own audience to establish a separate vertical can actually end up competing with themselves or losing that group altogether."
However, Folio recognized that Informa took the risk and succeeded. "Based on what organizers learned from experiences with [SupplySide West, Ingredient Marketplace and Animal Nutrition Insights], Petfood 2.0 was able to hone in the needs of a rapidly changing industry before it even launched."
More than 400 industry professionals met for the inaugural event in Chicago in 2014, and since then, we've expanded into a dynamic educational platform.
Be sure to attend our award-winning Supplyside events this year, the next of which is in just over a week: Ingredient Marketplace, April 7 to 9, Orlando World Center Marriott. SupplySide West will run Oct. 5 to 9 at Mandalay Bay, Las Vegas; and Petfood & Animal Nutrition 2.0 will be held on October 20 and 21 in Hilton Chicago Downtown.  
The SupplySide Global Experience Documentary: Modernizing the Chinese Supply Chain gained an honorary mention in the Best Innovation in Content or Exhibits category. This documentary, underwritten by BGG, looks inside operations at a botanical extract production facility and algae cultivation plant as examples of how Chinese suppliers are modernizing the supply chain through investments in quality, sustainability, research and product development. It also explores how traditional medicinal plant partners in China are helping suppliers bring botanical traditions into the modern era. The Folio FAME winner in this category was Better Homes and Gardens' BHG Stylemakers Blogger Event.
And our Channel Partners 360° Awards Program got an honorable mention in the Best Awards/Recognition Program. Channel Partners 360°, an event in Informa's Business Technology Network, holds an annual award that honors solution providers that create business value for their customers with telecom and IT technology industry. In addition to the actual awards ceremony, Channel Partners took the program to the next level by creating an Immersion Center, a destination site, highlighting the winners through video, digital issues and reports creating demand for the program year-round. The Folio FAME award winner in this category was Glamour's Women of The Year Awards.
INSIDER is really proud to be a part of a team of wonderful award-winning events and products. We have a great team at Informa that creates these outstanding events and programs. If you have yet to experience an Informa Exhibitions event, do yourself a favor and register for the next one. You won't be disappointed.
Subscribe and receive the latest insights on the health and nutrition industry.
Join 37,000+ members. Yes, it's completely free.
You May Also Like
---