Study Shows Bakers Yeast Reduces Acrylamide, Plus More News
Study Shows Bakers Yeast Reduces Acrylamide, Plus More News
This week, among other news, Renaissance Ingredients released the results of an in-house, laboratory-scale analysis in which its baker's yeast reduced acrylamide, a known carcinogen, for applications in the potato-products market. Read on to find out more.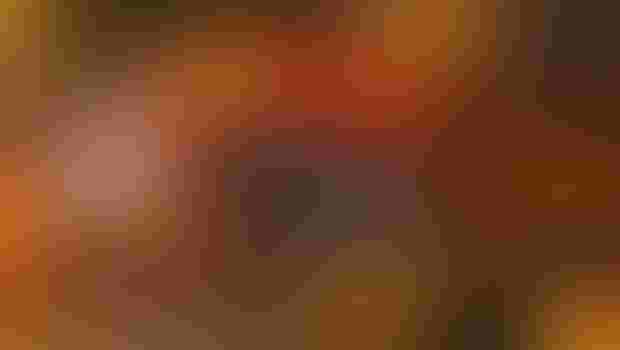 This week, among other news, Renaissance Ingredients released the results of an in-house, laboratory-scale analysis in which its baker's yeast reduced acrylamide, a known carcinogen, for applications in the potato-products market. Read on to find out more.
Study
Renaissance Ingredients Inc. released the results of an in-house, laboratory-scale analysis of the efficacy of its non-GMO acrylamide-reducing (AR) baker's yeast for applications in the potato-products market. Acrylamide is a World Health Organization Group IIA carcinogen that has been shown to be mutagenic and neurotoxic in a variety of laboratory animal studies. In 2002, acrylamide was identified in a range of common foods, including potato chips, fries, bread, toast, cereal and coffee. Acrylamide is not added to food, but forms naturally from the amino acid asparagine when foods are heated above 120°C (e.g., during baking, roasting or frying).
The company's results showed an average 70-percent reduction in the presence of the carcinogen acrylamide in fried potato products after a simple application of the AR yeast in a water solution during the raw potato processing phase. With refinement, the company thinks it can reach up to a 95-percent reduction in potato chips, fries, crisps and other foods such as bread, snacks, cereals and coffee. In essence, the company believes it has a practical solution to the acrylamide problem in a range of different food products.
In this proof-of-concept laboratory test, a "wash" of AR yeast in water was used to treat cut raw potatoes in order to remove the acrylamide precursor asparagine on the surface prior to deep frying. In the test, raw russet potatoes were peeled and rinsed before being chopped into fries and blanched. The pre-cooked fries were soaked in a solution of AR yeast and water, rinsed in fresh water to remove the yeast and then deep fried. After only five minutes of soaking, the fries from the AR solution had substantially less acrylamide (27 percent) post-frying than the fries soaked in water. After 10 minutes of soaking before deep frying, AR yeast-treated fries contained 68 to 71 percent less acrylamide, but were otherwise indistinguishable from the fries soaked in water.
News
Barentz International and U.S.-based AmTech Ingredients LLC, a producer and supplier of powdered specialty food ingredients, announced their strategic cooperation for the production and distribution of specialty ingredients across the United States. With its range of powdered sweeteners, vinegars, condiments, nutritional and shortening ingredients, AmTech serves a wide spectrum of customers worldwide. For Barentz International, the strategic partnership with AmTech ingredients strengthens its position in production as well as distribution of specialty ingredients in the food and pet food sector in North America.
"We have been working with customers in the United States through our Vitablend operations for quite some years now," said Hidde van der Wal, CEO, Barentz International. "Having our own production facilities in the United States is of vital importance to safeguard in time and on-spec delivery of ingredients to our U.S.-based customers. There is a lot of synergy in our partnership with AmTech Ingredients, both on the production as well as on the sales side. First of all, AmTech's production capabilities, including their FilterMat Spray Drying tower, are similar to our production set-up in The Netherlands and in Singapore. This means that we will be able to extend our offer in fortification, anti-oxidants and functional blends to customers based in the USA.  We are impressed with the technical expertise and skills of the AmTech team, which we have known for years being their distributor for Europe and Asia, and this has been a very important aspect in our decision to join forces with the AmTech team."
Tate & Lyle completed the transaction to realign the Eaststarch corn wet milling joint venture in Europe with Archer Daniels Midland Co. (ADM). The signing of the agreement to re-align Eaststarch was announced on April 21, 2015. Following completion, Tate & Lyle acquired full ownership of the more specialty-focused plant in Slovakia and exited the predominantly bulk ingredients plants in Bulgaria, Turkey and Hungary. Tate & Lyle has also received the cash consideration of €240 million. Customary working capital adjustments will be made in due course.
Solazyme, a microalgae innovator, and Bunge Ltd., a global agribusiness and food company, have agreed to expand their joint venture to include a focus on food. The expansion includes a range of oils for food, and will also build on Solazyme's microalgae innovation platform and Bunge's global leadership in food and ingredients, including vegetable oils. The partners also entered into an agreement to expand their cofunded research programs to include new unique products in nutrition and specialty fats.  Manufacturing will take place in the fully operational facility in São Paulo, Brazil, site of the largest aerobic fermentation vessels in the world.  
As part of the agreement, AlgaWise™ Ultra Omega-9 Algae Oil, AlgaWise™ High Stability Algae Oil and AlgaWise™ Algae Butter structuring fats will be marketed by Bunge's established global food oil sales and applications team, who bring strong expertise and a global footprint.  In addition, Bunge will handle oil processing and supply chain aspects of commercialization.
Subscribe and receive the latest insights on the healthy food and beverage industry.
Join 47,000+ members. Yes, it's completely free.
You May Also Like
---