Stop the Propaganda
Stop the Propaganda
Raising science above bunk starts with us, Mark Becker writes.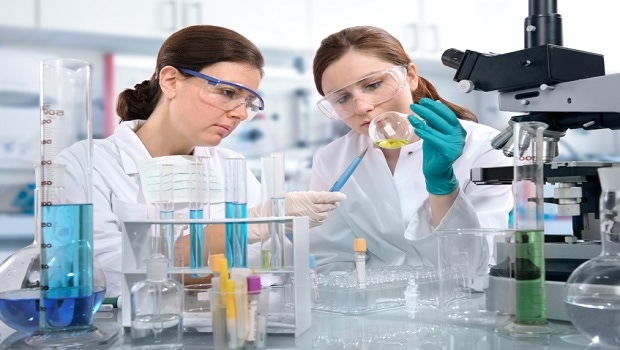 In a world where information is so easily accessible, people considering vitamins, minerals, herbals, or other natural compounds want to know more about these products so that they can make informed decisions. The choice to use a dietary supplement can be a big decision that may provide profound health benefits moving forward. However, under certain circumstances, these products may also be unnecessary for a particular health situation—or may even create unexpected risks.
When I was younger, ignorance was truly bliss. Today, I am a voracious consumer of information on all the fantastic natural compounds on the market. That said, there is an abundance of conflicting information about dietary supplements. And a lot of this information is fed to us via the mainstream media that may or may not have their facts straight. How do people know what is reliable information and what is not?
A good place to start may be your healthcare professional. Many health professionals keep up with the latest research, science, and published data for natural compounds. Some health professionals are old school and gravitate to pharmaceuticals. The reason might be easy to find. I have really grown tired of hearing about claims that make a product appear to do unbelievable things, such as unrealistic weight loss, exaggerated energy statements, or crazy cancer claims. Frequently, the almighty dollar drives some to push the envelope.  The vast majority of new product launches will be marketed as "backed by solid science." That may be true. But many companies rely on "borrowed science" to market their new products.
In other words, companies often cite references that show that an ingredient in their product has a desired effect. But are they actually doing studies with their product? And, if they are, what would be the course of action if the product didn't work? If a product does not show efficacy in a clinical setting, it shouldn't be marketed, despite the money spent on the study, which, by the way, is very, very expensive.
I often run across "marketing science." In an effort to generate a Return on Investment (ROI) as soon as possible, some companies will do a clinical study with their products, but design the study solely with marketing in mind. They create an outcome so they can make a marketing claim. This marketing claim will often have a direct impact on sales. This is practice more common than many realize. I understand the rationale, but don't claim to be a science-based organization if you are cutting corners to make a buck.
Additionally, while the Web can be a valuable source of accurate, reliable information, it also has a wealth of misinformation. We have to learn to distinguish hype from evidence-based science. Nonsensical verbiage can sound very compelling. Also, be very skeptical about anecdotal information from people or companies who have no formal training in nutrition or from personal testimonials. Personally, I despise testimonials and never listen to them.
Finally, the legitimate conclusion on the efficacy of a particular compound is generally based on a body of research, not a single study. Do not believe in study results claiming a "quick fix" that depart from previous research and scientific evidence. Keep in mind that science does not progress by dramatic breakthroughs, but by taking many small steps, slowly building toward legitimate findings. Ultimately, when these findings have been genuinely established, we all realize the benefits.
Subscribe and receive the latest insights on the healthy food and beverage industry.
Join 47,000+ members. Yes, it's completely free.
You May Also Like
---