Reframing probiotics: Making metabolites the effectiveness standard – article
Reframing probiotics: Making metabolites the effectiveness standard – article
A new gauge of probiotic potency and specific health benefits may lie within functional metabolites versus the industry's standard CFU measurement.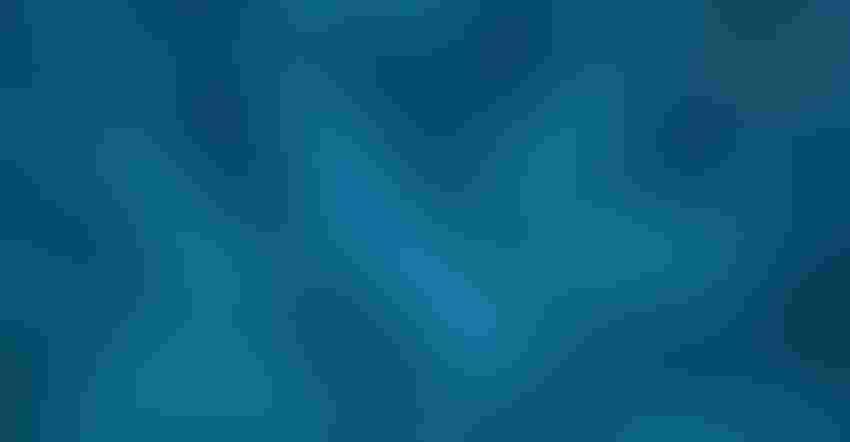 Gastrointestinal health has become one of the top health categories in the supplement industry, right up there with heart health and general wellness. This is due in part to the continuing advancement of science linking digestive function to overall health. But it also hasn't hurt that the gut is our most noticeable barometer for day-to-day wellness. When things aren't working—it's a problem. Combined, these factors are propelling the segment to reach an estimated $3.7 billion in 2023, according to Nutrition Business Journal's Condition Specific Report 2023.
Probiotics, now a part of our daily vernacular, remain a top seller in the category commanding nearly 60% of total market sales, NBJ reported. However, the last few years have seen some ups and downs in probiotic sales, along with continuing consumer uncertainty about these products boosted by a rising number of new entrants in the "biotics" category.
That said, consumers seem strongly committed to the use of probiotics—about one-third are actively trying to consume probiotics, and of those, 60% say they try to do so every day, according to data in a 2022 survey from the International Food Information Council (IFIC).1
However, probiotics do present a confusing picture. These products often contain multiple different strains with impossibly long names and tout various numbers of colony forming units or CFUs. The industry currently relies on CFU measurements to quantify bacterial content and potency in products, but only about 1 in 5 consumers associate CFUs with products that contain probiotics.2
Verb Biotics, a team of scientists aiming to improve human microbiome health, believes there is a better model to calculate probiotic potency and provide consumers with the information they need to achieve their desired health outcomes. The company is focused on identifying health outcomes that can benefit from regulating specific metabolites and then providing probiotics that produce those metabolites, which in turn can provide a health benefit to the consumer.
CFUs provide an enumeration of viable bacteria, but they offer little insight into the functionality or specific metabolites produced by them, according to Noah Zimmerman, Ph.D., chief technology officer at Verb Biotics. What's more, the CFU numbers at the point of manufacturing may not represent a viable count at time of consumption given varying stability and shelf life of specific strains.
CFUs as a proxy for potency and selling probiotics based on a variety of different strains packed into a product "is a race to the bottom," Zimmerman explained. "One does not necessarily need more CFUs, but just the right strains that produce health-enhancing metabolites."
Metabolites make the difference
Functional metabolites are the substances produced by probiotics as part of their normal metabolic activities. These metabolites include, but are not limited to, short-chain fatty acids (SCFAs), bacteriocins and certain vitamins, all of which play critical roles in microbiome health. SCFAs, for example, are involved in maintaining gut barrier function, providing an energy source for the colon, and exerting anti-inflammatory effects. Bacteriocins can inhibit pathogenic bacteria, contributing to a balanced gut microbiota. Probiotic-produced vitamins, such as vitamins B and K, play crucial roles in metabolic processes and blood clotting respectively.
Verb Biotics is focusing on strains that produce the desired health outcome versus multiple strains measured by CFU that don't necessarily produce a specific benefit (e.g., digestive health, mood and stress, weight management).
To clarify Zimmerman stated, "It is analogous to a symphony. We don't judge a symphony by how big the symphony is; we judge it by how good the members are and how they harmonize with the rest of the group. Similarly, we shouldn't confuse taking a large number of CFUs in a product for high efficacy when that biotic may have a modest amount of a beneficial metabolite and not stimulate the desired mechanisms of action within the GI tract to lead to the desired health outcome. More is not always better, but targeting function leads to real benefits."    
Transferring that example into biotics, he noted, "At Verb, we have a strain that produces significant GABA [gamma-aminobutyric acid] in the GI tract with a low CFU count. This would be more efficacious for a consumer who requires stress and mood support than a strain that doesn't produce GABA but has a high CFU count. If consumers only looked at CFUs, they might miss the strain that produces significant GABA," Zimmerman said.
In other words, metabolite-driven biotics enable consumers to focus on what the biotic does as opposed to the type of "biotic" or the CFU count. Verb Biotics believes this new focus can provide a road map—and clarity—for giving consumers exactly the biotic they need to address their health goals.
The big takeaway, Zimmerman added, "is that metabolites provide the functional health outcome—not the number of CFUs."
"By measuring the actual amounts of these metabolites produced by probiotics," he continued, "we gain a deeper understanding of their functionality, their potential impact on host health, and provide consumers with more concrete information about the benefits they may expect from different probiotics."
A collaborative effort
Transitioning to metabolic output-based standards may offer several advantages, according to Verb Biotics, including a more accurate indication of probiotic efficacy, improved consumer understanding and expectations of product benefits, and the potential for personalized probiotic recommendations based on specific health outcomes.
Of course, making this shift industrywide represents some challenges. Verb Biotics understands it will necessitate collective efforts from industry, regulatory agencies and scientific communities to standardize new methods for metabolite quantification and then to educate consumers on the significance of these measures.
The company believes that investing in these new methods will not only guarantee delivery of effective, high-quality probiotic products but also foster trust and understanding of the biotics industry and the products themselves.
The execution of such a shift would not be immediate, noted Todd Beckman, CEO of Verb Biotics, but the prospective benefit in product effectiveness, consumer trust and industry transparency would make this a compelling direction for the future of the probiotic industry.
"The main challenge for brands will be linking the right metabolite to the right health outcomes," Beckman added. "We're starting to see lots of education around butyrate, GABA and catechins. This learning curve for brands and consumers will depend on the available and accessible education outside of the scientific community."
Technology will also play a role, said Zimmerman. "Technology is at a point where we can apply a systems biology approach to understand the complex network of metabolites, the microbiome and human physiology—this is where we can start applying machine learning and AI to streamline discovery and development of new biotics, and then demonstrate their efficacy in clinical trials."
Implementing this transition "will take visionary entrepreneurs," Beckman added, "that embrace a new paradigm in health and wellness based on mechanisms of action and giving consumers a reason to believe."
[1] International Food Information Council. Consumer Insights on Gut Health and Probiotics. August 2022. https://foodinsight.org/consumer-insights-on-gut-health-and-probiotics/
[2] Ibid.

Subscribe and receive the latest insights on the health and nutrition industry.
Join 37,000+ members. Yes, it's completely free.
You May Also Like
---