News: Young Living 2015 Sales Exceed $1 Billion, Applications Open for NCN Europe III, Harkin Keynotes AHPA, New Herbalife Exec & More
News: Young Living 2015 Sales Exceed $1 Billion, Applications Open for NCN Europe III, Harkin Keynotes AHPA, New Herbalife Exec & More
A unique networking and mentoring opportunity at Vitafoods Europe, an AHPA keynote by former Sen. Tom Harkin and a Young Living Essential Oils milestone are among the week's headlines.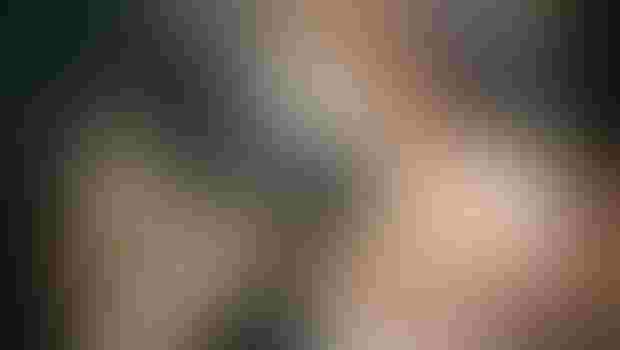 A unique networking and mentoring opportunity at Vitafoods Europe, an AHPA keynote by former Sen. Tom Harkin and a Young Living Essential Oils milestone are among the week's headlines.
Unique Networking Opportunity at Vitafoods Europe
Nutrition Capital Network (NCN), a leading global gateway for connections between investors and companies in the nutrition and health & wellness industry, will be hosting its third annual European investor meeting in Geneva, Switzerland in May 2016.
NCN Europe III is a professional investor meeting that connects qualified investors with European and global growth companies in health, wellness and nutrition. The meeting will be held in association with Vitafoods Europe on Monday, May 9, 2016, from 11 a.m. to 6 p.m. at Palexpo in Geneva, Switzerland, immediately prior to the Vitafoods Europe exhibition and conference May 10 to 12, 2016.
As part of NCN Europe III, around a dozen companies seeking capital and partnerships will present their businesses to an audience of 40 to 50 investors. After the presentations, companies will have an opportunity to meet one-on-one with investors, scheduled on site. An informal networking cocktail reception will be held immediately following the meeting from 5 p.m. to 6 p.m.
"Our meetings are attended by investors from the world's leading food, pharma, consumer product and ingredient companies, in addition to private equity and venture firms focused on health and wellness," said NCN president and co-founder Grant Ferrier. "Presenting companies from prior NCN Europe investor meetings are already benefitting in real ways from the exposure and networking opportunities offered by this unique event." NCN Cornerstone Investors sponsoring NCN Europe III include Abbott Labs, DSM, Herbalife, Kerry Group, Seventure and Tate & Lyle Ventures.
Companies interested in presenting their business plans to an audience of qualified investors at NCN Europe III are invited to start the free application process. Space is limited and early application is recommended.
NCN Europe III focuses primarily on science, ingredients and technology related to nutrition and health & wellness. Finished product companies in consumer health, supplements or functional and natural & organic foods will also be considered as presenters. Presenting companies will be seeking investment, acquisition or corporate partnerships for technology development, commercialization, clinical trials, distribution or licensing. Successful applicants will be mentored by NCN principals and members of the NCN selection committee.
Applying is free, but accepted presenters pay a €1,000 fee that includes business plan and presentation review by NCN selection committee mentors, introduction to key investors and multiple attendees at the meeting, and follow up. The deadline for applications is March 28, 2016.
In association with NCN Europe III, the Vitafoods Venture Den will take place on Tuesday, May 10, from 4 p.m. to 5 p.m., on the Vitafoods Centre Stage. In this exciting, fast-paced business pitch contest, three businesses selected from NCN's presenting companies will compete in front of three judges for an array of valuable prizes. Companies will get the opportunity to enter the Venture Den as part of the application process for the NCN Europe III investor meeting.
Harkin Keynotes AHPA Annual Members' Meeting
The American Herbal Products Association (AHPA) announced longtime supplement industry supporter and former Iowa Sen. Tom Harkin (D) will deliver the keynote speech during its members' meeting and breakfast on Thursday, March 10, at the Anaheim Marriott Hotel during the Natural Products Expo West trade show in Anaheim, California. The meeting will be held from 7:30 a.m. to 11:45 a.m.
Harkin's long career as a public servant included 30 years as a senator and 10 years in the House of Representatives. While in Congress, Harkin, who was a member of the dietary supplement caucus, helped establish what would become the National Institutes of Health's (NIH) National Center for Complementary and Alternative Medicine (NCCAM) and co-authored the 1994 Dietary Supplements Health and Education Act (DSHEA). He retired from the U.S. Senate in December 2015.
"AHPA is honored to feature Senator Harkin as the keynote speaker at its annual member meeting," AHPA president Michael McGuffin said. "Throughout his career, Senator Harkin sought to change the debate about the U.S. health care system to focus on prevention, wellness, medical research and supplement, food and drug safety. As a result of his tireless advocacy, millions of Americans and future generations will benefit from access to high-quality supplements and herbal products."
Other industry leaders scheduled to speak include Susan Murch, Ph.D., University of British Columbia, discussing DNA barcoding; Anthony Young, Kleinfeld, Kaplan and Becker, providing a legal and regulatory update; and Maryellen Molyneaux, NMI, presenting the market segment past/future.
This year's annual members' meeting and breakfast will also include the board of trustees' election and the presentation of the 2016 AHPA awards.
Company News
Global nutrition company Herbalife announced John Agwunobi, M.D., joined the organization as chief health and nutrition officer. Agwunobi brings an accomplished background and a wealth of experience as a physician, public health official and global executive.
"We are proud to welcome Dr. Agwunobi to our Herbalife nutrition team," stated Michael O. Johnson, chairman and CEO, Herbalife. "As we continue to invest in accomplished leaders, we further strengthen our mission of providing health and nutrition education and training to our members and their customers around the world."
In his new role, Agwunobi is responsible for the company's nutrition philosophy; nutrition and product education; and leading the Herbalife Nutrition Institute, the Herbalife Nutrition Advisory Board and the Herbalife Dietetic Advisory Board. He will also work with Herbalife's 34 Ph.D.s and 250 staff scientists to integrate nutrition science and member training into its product development process.
Agwunobi brings a wealth of experience from both the public and private sectors. Most notably, from 2005 to 2007, he served as the Assistant Secretary of Health for the U.S. Department of Health and Human Services. During his term, he was responsible for disease prevention and health promotion. He oversaw the Centers for Disease Control, National Institutes of Health (NIH), FDA, the office of the U.S. Surgeon General, and numerous other public health offices and programs.
In the private sector, Agwunobi served as senior vice president and president of health and wellness for Walmart in the United States, where he helped grow annual revenue from around $25 billion to $30 billion. He also provided insight and advice on health reform positions, public health advocacy, health nutrition, employee wellness and emergency response.
Agwunobi has a broad educational background that includes a master's in public health from Johns Hopkins University and a master's in business administration from Georgetown University. He completed his pediatric residency at Howard University and is currently a licensed physician in Florida, Maryland and Washington D.C. He serves on numerous boards including the U.S. African Development Foundation (USADF), Shopko, Magellan Health Services, Smart Rx Systems Inc. and Oration Health.
Young Living Essential Oils LC announced its 2015 sales surpassed $1 billion. The explosive growth in recent years reflects the increasing acceptance of essential oils, pioneered by Young Living, under the leadership of D. Gary Young, 23 years ago. This continued momentum has allowed Young Living to expand its global presence, including:
• Maintaining current operations in 14 global markets, with three more being added in 2016
• Employing more than 2,000 employees worldwide
• Launching more than 500 essential oils and essential-oil infused products
• Opening a new call center in 2015 to house 500 employees, with an expected 50 percent increase in additional staff in 2016
•Expanding and renovating its global distribution center to more than double shipping capacity, triple manufacturing capability, and serving millions of customers every month
• Adding additional corporate-owned farms and distilleries in Europe and Canada
• Continuing to set the gold standard of essential oil quality through its unique Seed to Seal® commitment (seedtoseal.com)
• Expanding and magnifying philanthropic endeavors through the Young Living Foundation across the world, including projects in Uganda, Croatia, Nepal, Ecuador and Cambodia—thanks to the generosity of Young Living members.
BrandHive, a full-service strategic branding and PR/social agency dedicated to "creating healthy buzz," marks 2016 as its 20th anniversary.
To kick off the celebration, in spring 2016, the company will host a series of white papers dubbed the "20th Anniversary Healthy & Natural Marketing Series." The agency is also planning a bee-themed festivity to share the fun.
Focused on promoting healthy, natural brands, the company provides innovative solutions and disruptive creativity to its clients in various business sectors including nutritional supplements, food and beverage, personal care, household products and branded ingredient suppliers.
BrandHive began operations in 1996 as the Integrated Marketing Group (IMG), when Jeff Hilton and Matt Aller, the agency's co-founders, recognized the potential for providing integrated branding and business consulting services for health-focused natural consumer packaged goods and raw ingredient companies. Under their leadership, IMG grew into a leading, one-stop shop for strategic branding, creative, media, public relations and digital interactive services. After a successful rebranding in 2013—and following two decades of steady growth—the agency certainly has something to celebrate this year.
"Our success and longevity is a result of both the advanced capabilities of our team plus our concentrated focus on the natural products industry," Hilton said. "Collectively, we offer clients over 100 years of combined category experience. Moreover, we continue to expand our global reach, having forged partnerships with clients throughout the United States, as well as in Canada, Israel, Norway, South Africa, United Kingdom, Switzerland and France."
Hilton frequently speaks on marketing topics and trends, bringing unique expertise in the areas of branding, strategic planning, target audience differentiation, trend spotting, and active nutrition. This year, Hilton will lead multiple sessions at VitaFoods Europe, the World Tea Expo and the U.S.-based Natural Products Expo West. He was recognized by Advertising Age as one of America's Top 100 Marketers and recipient of Nutrition Business Journal's Personal Service award.
Aller remains at the creative helm as BrandHive's creative director, defining creative strategy while also managing implementation at a detailed level. This sort of personal involvement, in addition to a concentrated effort on team development, has significantly contributed to the firm's creative expertise and explosive growth.
Klöckner Pentaplast (kp) earned a high EcoVadis rating, indicating the company's commitment to corporate social responsibility (CSR) throughout its global operations. EcoVadis is an independent rating agency recognized globally. Using methodology built on international CSR standards, including the Global Reporting Initiative, United Nations Global Compact and ISO 26000, EcoVadis has developed a rigorous rating system which is highly regarded by consumer packaged goods (CPG) companies.
Kp's practices rank in the top 8 percent of suppliers within the respective industry classification of plastics manufacturing and in the top 12 percent of more than 20,000 suppliers evaluated by EcoVadis. In benchmark comparison within the plastics manufacturing industry, the company is ahead of the industry average in all four areas assessed: environment, labor practices, fair business practices, and responsible & sustainable procurement. Kp is among the top 5 percent of suppliers assessed in industry classification for environmental practices and in the top 9 percent of suppliers assessed in respective industry classification of fair business practices. "More and more, CPGs are looking to partner with suppliers who share their CSR vision and commitment," said Patty Enneking, kp's group director for sustainability and environmental affairs.
One of the activities contributing to the favorable rating was the 2015 opening of kp i.center, a state-of-the-art facility offering an expanded suite of consulting, design, stability and prototyping services for global pharmaceutical customers to bring products to market more quickly, economically and sustainably. Additional kp i.centers are planned for Germany (Gendorf and Montabaur) and Spain (Girona / Sant Feliu de Buixalleu). Like the U.S.-based kp i.center, all of the locations will offer a suite of services that afford idea sharing, collaboration and cost and time efficiencies for customers.
EcoVadis assesses suppliers from 95 countries and across 150 purchasing categories and 21 CSR criteria. The assessment is conducted by EcoVadis CSR experts based on a company's answers to a survey that is adapted to their country(s) of operation, sector and size, on the basis of supporting documentation, and on public and stakeholder (non-governmental organizations [NGOs], trade unions, press) information.
Personnel News
Nature's Power Nutraceuticals (NP Nutra), a leading wholesale supplier of premium-grade botanical ingredients for functional foods, beverages and dietary supplements, announced the appointment of Trevor Hitch as account manager.
An innovative professional, strategic thinker and motivator, Hitch brings 10 solid years of experience in sales, seven of which were in the area of health and nutrition. He loves to cook and is passionate about all things health and wellness.
"NP Nutra is very happy to welcome Trevor to our sales team," said Eric Guggenheim, director of sales. "His extensive experience and skills in customer service, relationship building and account acquisition will make him a great asset to our team."
Subscribe and receive the latest insights on the healthy food and beverage industry.
Join 47,000+ members. Yes, it's completely free.
You May Also Like
---