INSIDER Content Recognized by Folio: Awards
INSIDER Content Recognized by Folio: Awards
For the third year in a row, INSIDER was recognized as a finalist for Folio: Eddie awards. This year, we were recognized for three content pieces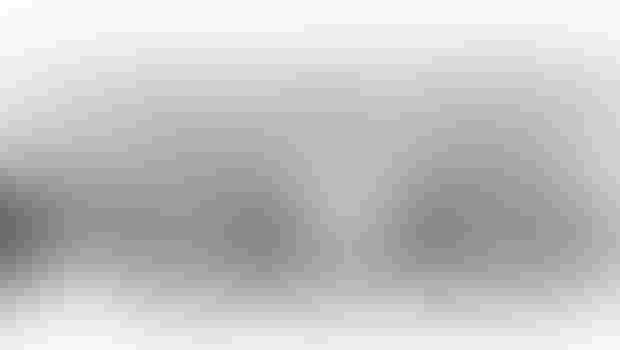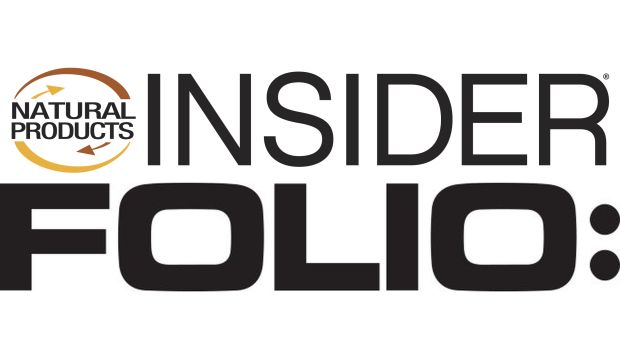 For the third year in a row, INSIDER was recognized as a finalist for Folio: Eddie awards. This year, we were recognized for three content pieces:
B-to-B – Standalone Digital Magazine
B-to-B – Column / Blog [Eddies Digital]
Folio is correct; these digital issues and this blog are outstanding pieces of content that sets INSIDER apart in the industry and in B2B publishing. This recognition shows INSIDER coverage of the most important health and nutrition industry issues are compelling, even to an audience outside of our business. I am very proud of the INSIDER team, and I hope you'll join me in the congratulations. (And I expect to celebrate at SupplySide West in just a few days!)
Winners and honorable mentions will be announced in New York on Monday, October 31.
Digital Magazine—AER Reporting in OxyElite Pro Hepatitis Outbreak: What Dietary Supplement Industry Can Learn
This digital issue examines USPlabs Inc., a manufacturer of dietary supplements tied to an outbreak of hepatitis and liver illnesses in Hawaii, how a Food and Drug Administration (FDA) adverse event reporting (AER) system played a role in the investigation of the reported illnesses by state health officials and federal authorities, and the fallout from the investigation.
In 2013, a number of Hawaiians who took the weight-loss supplement OxyElite Pro began falling ill with liver failure, triggering an investigation by state and federal authorities and ultimately, prompting the manufacturer to recall its products in the face of threats from FDA.
Under a 2006 law, dietary supplement distributors and manufacturers must inform FDA of serious adverse events such as a death or hospitalization potentially linked to their products. Consumers, physicians and others also have the option of reporting adverse events through the FDA Adverse Event Reporting System (FAERS). Through interviews and a review of FDA documents and third-party research investigating the 2013 outbreak, INSIDER explored the role of the FAERS and its limitations in prompting federal authorities to act. INSIDER also examined the legal authority that FDA invoked to remove OxyElite Pro from the market, how the manufacturer of OxyElite Pro responded, and the fallout from the investigation including a criminal indictment pending against USPlabs.
Separately, three industry experts comprised of a former FDA regulator, an attorney and an AER expert weighed in on the role of serious adverse event reports in the outbreak—including its limitations in establishing the actual cause of the reported illnesses—and offered recommendations to improve the system.
Digital Magazine--Transparency, It's What's for Dinner
This INSIDER digital magazine from January 2016, covers the growing trend of offering "clean" products—those with simple ingredient lists; specific claims; no artificial colors, flavors, sweeteners or processing techniques; and transparency about sourcing practices. With no legal definition, it's up to brands to create products that meet the ambiguous—and growing—needs of consumers looking for clean labels.
Demands for more transparency and pronounceable ingredient lists are moving out of the trend spot and into the hotspot of expectation—and this includes foods, beverages and supplements.
This digital magazine offers a closer look at the top trends within the clean-label movement, the challenges associated with formulating and reformulating clean-label products, and what technologies and ingredient systems are making this transition easier.
The INSIDER Law blog is a medium for reporting on and analyzing regulatory and legal developments in the dietary supplement, food and beverage industries. This blog gives manufacturers and marketers of health and nutrition products the legal news they need in context to help them ensure they are following regulatory requirements to help ensure successful product sales. 
Through a combination of breaking news and in-depth analysis, the blog highlights nuances of the U.S. regulatory framework governing production and marketing of health products, and examines how state and federal agencies are enforcing relevant laws and accompanying regulations. The blog also explores labeling and safety issues as well as lawsuits affecting marketers of foods, beverages and supplements, from the filing of class-action complaints alleging deceptive labeling practices to private lawsuits brought under California's Proposition 65.
During the last year, the INSIDER Law blog has reported in depth on varied issues such as non-compliance with dietary supplement manufacturing regulations, the scope of FDA's authority to ban powdered caffeine, controversies surrounding a notification requirement in federal law related to new dietary ingredients, criminal prosecutions targeting marketers of supplements who have laced products with prescription drugs, and investigations and lawsuits brought against the dietary supplement industry by state attorneys general.
Subscribe and receive the latest insights on the healthy food and beverage industry.
Join 47,000+ members. Yes, it's completely free.
You May Also Like
---