Ingredients From India Featured at Vitafoods Europe
Ingredients From India Featured at Vitafoods Europe
As ashwagandha, curcumin and other herbs and botanicals from India continue to draw interest, modern research is paving the way for increased application across global markets.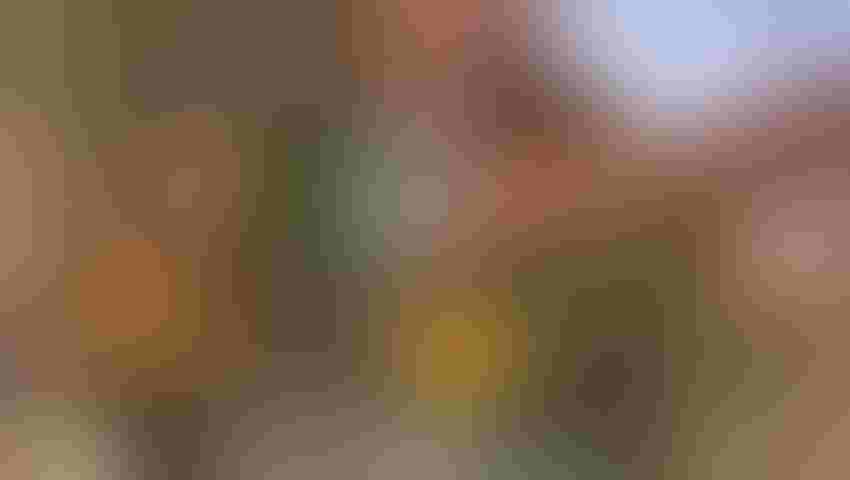 The awareness and popularity of ashwagandha continue to grow around the world, which will be evident at our upcoming Vitafoods Europe event May 9-11 in Geneva. In fact, if you are attending Vitafoods Europe, you will see ashwagandha in many places at the show.
KSM-66, the sponsor of this Ashwagandha Advantage website, is the Official Botanical Partner of Vitafoods Europe. A big part of this is supporting our R&D Forum, "Ingredients From India," taking place Wednesday, May 10, from 14:30-17:30 (that's 2:30 pm-5:30 pm for my fellow Americans going to the show).
The program will dive into an area of great activity, as we see an increasing number of ingredients and products from India entering the European and other global markets. In fact, this market activity is the reason we introduced Ashwagandha Advantage in the first place. However, the R&D forum will not focus solely on ashwagandha.
The session is being chaired by an herb industry icon and one of my dear friends, Mark Blumenthal, who is the founder and executive director of the American Botanical Council. ABC is an an independent, nonprofit research and education organization dedicated to the responsible use of herbal medicine and beneficial plants. It is worth attending this R&D Forum just to connect with Mark, affectionately called "The Herbal Cowboy" (he is from Texas, after all).
The program includes the following segments:
• "Medicine Hunting for Ashwagandha" will feature Chris Kilham, aka the Medicine Hunter, taking you on a journey from field to science that explains the rich history, modern research and valuable health impacts of this popular botanical.
• "Curcumin for Cognitive Health" features Professor Andrew Scholey, director of the Centre for Human Psychpharmacology at Swinburne University. Prof. Scholey will summarize the findings from his recent study examining the mood and cognitive effects of administration of curcumin to a cohort of healthy older individuals.
• "Natural Compounds to Support Behaviour and Cognition Through Life" features Andrea Zangara, associate member of the expert group on plant-based ingredients and cognitive performance at Swinburne University. He will share recent scientific advances and case studies of Bacopa monnieri and green-lipped mussel extract for cognition and mood.
• "Indian Spices and Metabolic Syndrome" features Professor Anca Miron, professor of pharmacognosy at Romania's University of Medicine and Pharmacy. Prof. Miron will review the impact of metabolic syndrome on human health, the Indian spices that can target metabolic syndrome, and strategies to improve in vivo efficacy of these bioactive products.
• "Heart Health, Circulation and Beyond" features Melinda Culver, DVM, Ph.D., director of scientific affairs at Omniactive Health Technologies. She'll be discussing the role that impaired endothelial function plays in cardiovascular health, a diagnostic approach to assessing cardiovascular disease risk, and a summary of the FloMeD study showing curcumin extract improved endothelial function.
• The R&D Forum on Ingredients From India concludes with a panel discussion featuring all of the presenters.
Currently, ashwagandha and curcumin are gaining much of the attention, but there are so many more herbs and botanical products from India and its tradition of Ayruveda that are poised to cross over to the global market. I think it is honorable of our sponsor, KSM-66, to recognize and embrace this, and support this forum. I believe it is just the beginning of what will be a very significant influx of products, science and health impacts from India.
While the Vitafoods Europe show is very big and very busy, I recommend you consider registering for this R&D Forum and making time to stop by the KSM-66 stand at Vitafoods (I-21). I hope to see you in Geneva!
Subscribe and receive the latest insights on the health and nutrition industry.
Join 37,000+ members. Yes, it's completely free.
You May Also Like
---