Informa's Ingredient Marketplace Has Strong Sunshine State Debut
Informa's Ingredient Marketplace Has Strong Sunshine State Debut
Ingredient Marketplace (IM) made its debut in Orlando, Florida last week, and offered valuable education and industry trends, high quality exhibitions and engaged attendees. The three-day conference and expo attracted the buyers and suppliers that drive the nutrition, health, food and beauty industries.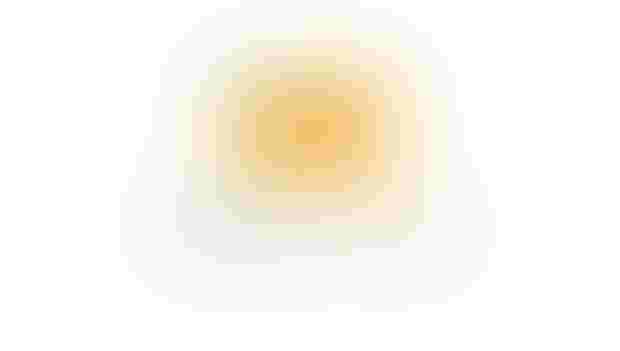 Ingredient Marketplace (IM) made its debut in Orlando, Florida last week, and offered valuable education and industry trends, high quality exhibitions and engaged attendees. The three-day conference and expo attracted the buyers and suppliers that drive the nutrition, health, food and beauty industries.
"The big move to Orlando and the many other investments we've made in Ingredient Marketplace paid dividends for both attendees and exhibitors," said Jon Benninger, vice president of Informa's Health & Nutrition Network. "This was a very active show with a positive 'buzz' that left most who came very happy."
Ingredient buyers and sellers from around the world explored more than 350 booths, learned from renowned speakers and participated in industry shaping training programs and presentations. Additionally, IM offered attendees numerous networking and business development opportunities.
IM offered GMP (good manufacturing practice) training presented by NSF International over a two-day course that described requirements in manufacturing, packaging, labeling and holding of dietary supplements.
The featured panel discussion, underwritten by Fruit d'Or Nutraceuticals and Complete Phytochemical Solutions, focused on "Adulteration & Your Role in Delivering Value to Consumers," using the recent high-profile attention on botanical supplements to guide the discussion. Speakers for the panel include Mark Blumenthal, founder and executive director of the American Botanical Council; Dan Dwyer, managing partner at Kleinfeld, Kaplan and Becker; and Steve Mister, president and CEO of the Council for Responsible Nutrition.
The Trends In presentations delivered critical market information across five hot ingredient categories including probiotics, protein, sweeteners (underwritten by ADM/WILD Flavors), hemp and omega-3s (underwritten by Oceans Omega). Taking place in the Expo Hall, these 30-minute presentations offered data to guide purchasing and product development decisions.
Check out these slide shows based on Trends In presentations: Protein Ingredients Trends, Market Opportunities, Trends in Hemp: Is Hemp the Next "Superfood" Superstar?, Trends in Probiotics, Trends and Innovations in Omega Fatty Acids and Trends in Sweeteners.
Ingredient Impacts, 10-minute interactive exhibitor-sponsored discussions devoted to ingredient science, applications, formulation and marketing, taught attendees about innovative ingredient technologies. These included presentations on:
Ahiflower Oil, a combination of omega-3 and -6 fatty acids from a single, non-genetically modified plant;

Strengthening the cranberry supplement industry with self-regulation from companies like Fruit d'Or;

OciBest, a balanced holy basil blend developed by Natural Remedies to help support mental well-being;

The fatty acid composition of lecithin and phosphatidylinositol (PI), which is offered by the American Lecithin Co., and its role liver protection; and 

The opportunities and challenges of offering clinically proven, safe products at efficacious doses, presented by Natreon.
The Lunch & Learns on Thursday presented scientific insights on some of the hottest ingredients at the show. These sponsored presentations featured cutting-edge clinical findings on key nutritional offerings the dietary supplement and functional food markets. Dr. Marco Narducci presented on AstaREAL® Astaxanthin, and Dr. Traj Nibber discussed the efficacy of free curcumin (delivered by Longvida from Verdure Sciences).
Susan Martin, director of ingredient quality for Coca Cola said, "IM is a great place to see what new ingredients are coming to market, so I am ready when my team presents them to me for future formulations. There's a lot of interesting vendors and variety and I appreciate the diversity of set up as well."
IM in its second year had a total of 39 countries represented with 73 percent of attendees visiting for the first time. Key companies in attendance included: Bacardi-Martini Product Development, Bayer HealthCare, Chobani, Clabber Girl Corporation, Domino Specialty Ingredients, Florida Supplement, Florida's Natural Growers, Garden of Life, Land O'Lakes Inc., Nature's Way, Nutrisystem, Swanson Health Products, Talking Rain Beverage Company, The Coca-Cola Company, Tyson Foods, Walmart Stores Inc., Whole Foods Market, Wrigley and more.
Jorge Perez Avila, the global supply chain director for Sweet Leaf, has attended IM in the past as well as Informa's SupplySide West event and said, "We have a line of teas that we are reintroducing to market, and we are looking for functional ingredients to add to sweeteners and teas. This show is good because it offers me the chance to learn about many ingredients I didn't even realize existed. We attend a lot of CPG shows, but we like the ingredient shows because I can attend and really focus on that aspect."
Exhibitors were impressed by the quality of attendees at this year's show as well as the change in venue.
Bryan McNally, a frequent exhibitor and president of Stryka Botanics, said, "We love the new venue—it's excellent for this show. We've had good traffic with high-quality, serious buyers. We have a list of new leads—we are in acquisition mode as a company, and so this show allows us to network and advance our goals. We feel that this show lets us spend a lot of individual time with buyers."
Aparna Kalidindi, manager of technical sales and marketing for Natreon, added, "We attended a luncheon during IM and 35 of the 37 attendees were new to us. IM is a fabulous networking opportunity, and we were able to connect with people we would not have been able to connect with if not for the show."
In fact, many exhibitors enjoyed the energy and pace of IM.
"IM allows us to have successful, unrushed meetings. The size of the show allows us to find solid sales leads through those meetings and a lot more gets accomplished," said Melanie Brechka, regional sales director, east coast for Glanbia.
The 2016 Ingredient Marketplace will be held April 26 to 28 at the Marriott World Center in Orlando.
Subscribe and receive the latest insights on the healthy food and beverage industry.
Join 47,000+ members. Yes, it's completely free.
You May Also Like
---