DSM, OmniActive, BI Nutraceuticals, Others Gear Up for SupplySide
DSM, OmniActive, BI Nutraceuticals, Others Gear Up for SupplySide
With the big show drawing near, top industry players are set to showcase new products, offer educational presentations and host networking opportunities at SupplySide West 2015, taking place October 5 to 9 in Las Vegas.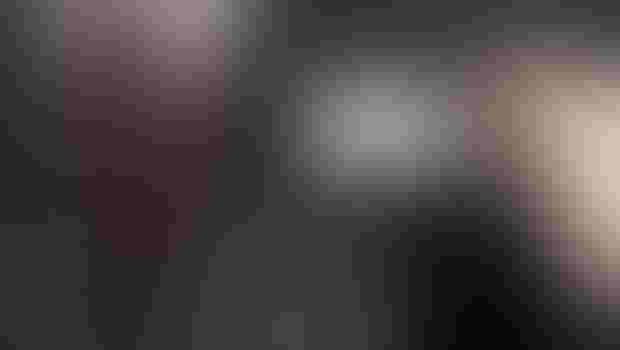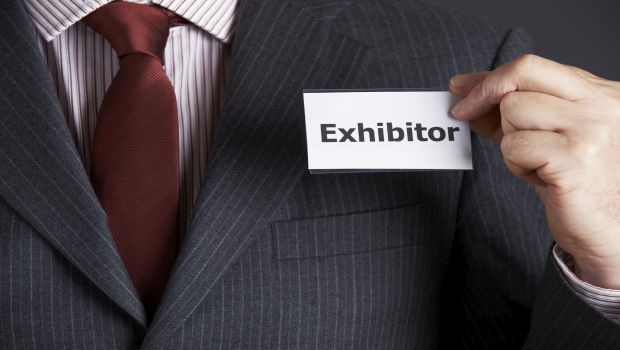 With the big show drawing near, top industry players are set to showcase new products, offer educational presentations and host networking opportunities at SupplySide West 2015, taking place October 5 to 9 in Las Vegas.
DSM Nutritional Products will premiere a new line of high-concentrate fish and algal oils at SupplySide West (booth 2320), which features ultra-customizable eicosapentaenoic acid (EPA) and docosahexaenoic (DHA) levels to better address consumer health concerns. The new fish oil products are designed to facilitate the development of targeted dietary supplements that have the precise quantities of EPA and DHA required to support heart and cognitive health claims. DSM will also highlight its customized nutritional premix service, Fortitech® Premixes and its dedicated Nutrition Innovation Center, where tailor-made formulations are developed for a variety of applications. In addition, DSM's guest speaker Balz Frei, director and endowed chair, Linus Pauling Institute, will participate in a session at SupplySide Education, "Meeting the New 2015 Dietary Guidelines for Americans Naturally," on Tuesday, October 6 at 9 am. DSM is also hosting the SupplySide West First-Time Attendee Reception on the same day at 5 pm.
OmniActive Health Technologies will launch What's Your B.L.U.E.?™ (Blue Light User Exposer) at SupplySide West (booth 1437). An extension of Lutein For Every Age™, What's Your B.L.U.E.? is a new initiative to educate consumers on high-energy blue light, its sources and ways to help protect healthy vision from its effects with the support of the macular carotenoids—lutein and zeaxanthin isomers (RR-zeaxanthin and RS [meso]-zeaxanthin). OmniActive will also provide one-on-one presentations on the latest developments with their newest ingredient Gingever™ High Potency Ginger. In addition, OmniActive plans to launch a new consumer video at the show to highlight the weight management, sports nutrition and healthy lifestyle benefits of capsaicinoids in Capsimax® Capsicum Extract.
SupplySide West attendees can also drop by BI Nutraceuticals' booth (3259) to sample products made from the company's most popular functional ingredient offerings. Some of the products will include Quinoa Crisp Marshmallow Treats, Sweet Black Tea with Guayusa Extract and Tropical Peach Juice with Acerola Extract.
Watson Inc. will host four roundtable discussions at SupplySide, which will provide opportunities for learning, discussing and sharing ideas, as well as innovation. On Wednesday, October 7 (11 am) the roundtable topic will be spray drying, followed by another discussion on granulation and agglomeration at 4 pm. Then, on Thursday, October 8 (11:30 am) Watson will host a discussion on microencapsulation technologies, followed by the final roundtable at 2:30 pm on antioxidants vs. antioxidants. Alice Wilkinson, vice presidents of nutritional innovation at Watson, will also speak at SupplySide on Wednesday, October 7 (2 pm) during a presentation called "Know Your Product Will Meet Label Claim."
In another SupplySide West presentation, Parris Kidd will introduce his new book, "Unlocking The Power of Curcumins With Meriva," which discusses the origins of the curcumins for use in human health and features researched benefits of the patented curcumin formulation Meriva (from Indena). The presentation will take place on Wednesday, October 7 at 12 pm on the SupplySide Central Stage.

Bioactives American Corporation will introduce two new water-soluble botanical ingredients at SupplySide West (booth 312), which include Garcinia cambogia (with 65 percent hydroxy citric acids [HCA]) and green coffee bean extract (with 18 percent chlorogenic acids). Visitors can stop by the company's booth for a demonstration of the ingredients' water solubility.
Other ingredients to check out at SupplySide include new plant-based proteins from AIDP (booth 2028). The company's RisaPro™ XS and PeasiPro™ XS are smoother, silkier formulations of AIDP's original protein ingredients; they are designed for better texture, mouthfeel and taste, particularly in beverage, ready-to-drink applications and high-protein content powder shakes. AIDP will also launch Hemprotein, a new ingredient made from hemp seed, and a Sacha Inchi protein, a "superfood" plant native with high levels of omega-3 fatty acids and protein.
InnoVactiv will join forces with FrauPharma srl to launch a range of phosphatidylserine (PS) ingredients at SupplySide West (booth 1669). The NeuroPeak PS® range includes a complete offering of powder and liquid PS ingredients of various potencies.
The ShoalFoods™ Skate Oil and ShoalFoods™ Calamari Oil omega-3 ingredients from Oceania Pure will also launch at this year's show (booth 804). The skate oil has a naturally occurring 20:9 DHA:EPA ratio, while the calamari oil provides 15:11 DHA:EPA.  
Another new marine ingredient to be offered at SupplySide includes Organic Technologies' AlaskOmega® Omega-7 Palmitoleic 500 (booth 1014). The ingredient is derived from wild Alaska pollock containing a minimum of 50 percent omega-7, which offers benefits related to heart health, anti-inflammation, insulin sensitivity, antimicrobial effects, moisture replenishment of mucosal membranes and anti-aging.
Frutarom BU Health will feature its Neuravena® extract of green oat (Avena sativa) at the show (booth 1469), where the company plans to highlight a recent study demonstrating Neuravena's efficacy as a cognitive health ingredient. The study showed a single 800-mg dose provided significant benefits related to cognitive function, such as 'speed of performance' in timed tasks, as well as improvements in working memory and episodic memory.
For more information on education sessions, panels, exhibitors' news, new products, special networking events and ceremonies, plus more, check out the "What's Hot at SupplySide West 2015" Digital Issue.
Subscribe and receive the latest insights on the healthy food and beverage industry.
Join 47,000+ members. Yes, it's completely free.
You May Also Like
---