Day Two at SupplySide West: News, Ingredients and More
Day Two at SupplySide West: News, Ingredients and More
As day two of SupplySide West unfolds, we'll be keeping you up to date with the latest news, ingredient launches, booth highlights and more.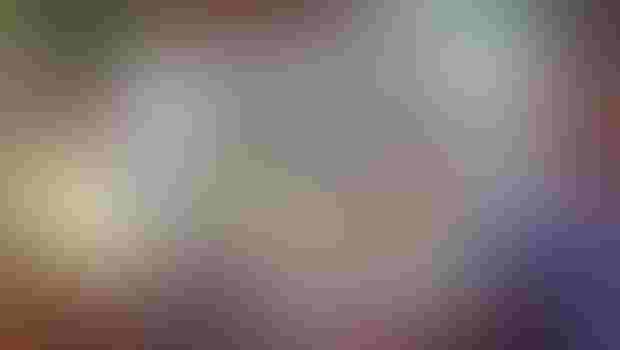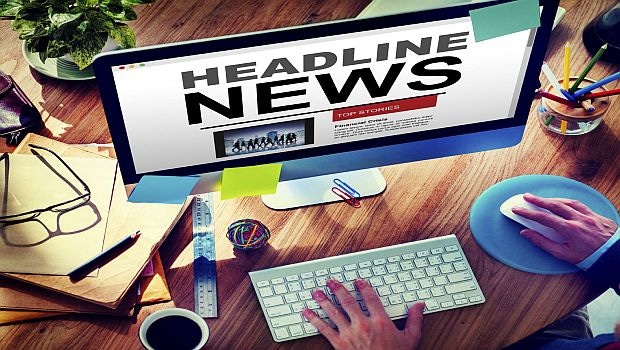 As day two of SupplySide West unfolds, we'll be keeping you up to date with the latest news, ingredient launches, booth highlights and more.
Albion® Human Nutrition, manufacturer of patented organic mineral amino acid chelates, launched two magnesium applications, which is will be showcasing samples of as sports drinks at SupplySide West.
Albion will be giving away samples of two applications for magnesium: an optimal energy MLG (magnesium lysinate glycinate) powdered drink, and a sports recovery MGG (magnesium glycinate glutamine) powdered drink, both targeted at the high-growth magnesium sports nutrition market.
Its MLG chelate binds magnesium with lysine, an essential amino acid that is a building block for all protein. Together, magnesium and lysine support magnesium absorption and aid muscle recovery. Its MGG chelate binds magnesium to both glycine and glutamine, enhancing molecule stability and nutritional functionality. Glutamine is the most abundant free amino acid in the body and helps support optimal recovery when the body undergoes physical stressors and challenges.
Both ingredients have other excellent applications, including capsules, tablets, foods and other beverages.
Visit Albion at SupplySide West at booth #3443.
PLT Health Solutions Inc. launched a formal transparency and trust-building initiative for its ingredient portfolio. The initiative is designed to support emerging opportunities for food, beverage and supplements companies that can deliver assured ingredient quality, demonstrable efficacy and clean labels in consumer products. Called PLT360, the initiative has a major quality assurance component that focuses on Ingredient Integrity and Quality Compliance. It also includes programs that focus on Sustainability and Efficacy. The process framework of PLT360 is designed to build value into PLT's ingredients that can be transferred by consumer products companies through their own products into the market—building trust and also responding to important and emerging consumer preferences. PLT started the ingredient review process with some of its flagship brands this summer and will continue the review through 2016.
Visit PLT Health Solutions at SupplySide West at booth #3343.
Glanbia Nutritionals is demonstrating its latest ingredient solutions in prototypes that target two key consumer trends: the new obsession with protein—particularly vegetarian-sourced protein—and the rising demand for nutritious snacks at SupplySide West.
Its ingredient solutions include:
Brownie Bar Bites: a healthy snack for protein fortification and immune support. The protein source is barGAIN® 682, a pea-whey protein blend that delivers more than 80 percent protein, a clean bland flavor, excellent protein quality, improved texture and enhanced shelf life.  Also featured is an immunity premix that supports the body's immune system. 

Vegan Nutritional Shake: an allergen-free vegan protein source that targets digestive support and heart health. It features AlgaVia™ Whole Algal Protein, a sustainable vegan protein source made from microalgae; AlgaVia, a non-GMO, allergen-free, gluten-free fiber that has zero to minimal impact on texture and viscosity; and HarvestPro™ Pea Protein 83EF, which uses Glanbia's EasyFlav™ clean-flavor technology to eliminate the ingredient's bitter and green notes; and  more.
Glanbia Nutritionals has partnered with food, beverage and supplement companies to understand their product goals, and provide them with exclusive ingredient, product development and finished goods solutions to meet those goals. The booth theme of "Just What YOU Need" reflects this approach and commitment. 
Visit Glanbia Nutritionals at SupplySide West at booth# 1837.
In other news ...
Omega Protein and Zhonghai Ocean Science & Technology were recognized at the 55th IFFO Annual Conference, held Sept. 28 - 30 in Berlin, as industry leaders, winning in the conference's first-ever IFFO annual awards. The 2016-2017 president and vice president were chosen. Omega Protein's achievements included creating artificial reefs from retired fishing vessels, representing IFFO members at the UN Committee on Food Security, publishing a paper on the importance of marine ingredients and producing a corporate social responsibility report.  Zhonghai Ocean won in the Innovation category for developing new pharmaceutical and food grade products derived from marine raw materials.
The nonprofit American Botanical Council (ABC) announced natural ingredients manufacturer Teawolf has adopted the caffeine-rich South American herb guayusa through ABC's Adopt-an-Herb Program. Teawolf's three-year commitment helps ABC keep its HerbMedPro™ database—an interactive and comprehensive database  on ABC's website that provides access to scientific and clinical research data underlying the use of approximately 250 herbs and their effects on human health—up to date with the latest scientific and clinical research on guayusa, a caffeine-containing member of the holly family.
Guayusa contains theobromine, a stimulant found in chocolate, and L-theanine, a compound also found in green tea that has been shown to reduce physical and mental stress. Guayusa also contains guanidine, a known hypoglycemic substance. In animal studies, a concentrated aqueous preparation of guayusa significantly reduced excessive thirst, uncontrolled appetite and weight loss associated with diabetes.
DDW "The Color House" opened its second site in Louisville for manufacturing food ingredients. Located next to the company's global support center on Spring street and near its caramel color operation and U.S. subsidiary on Payne street, the facility will produce specialty colorings for food and beverage companies in North America. Greg Fischer, mayor of Louisville, joined DDW associates and guests in a recent ribbon-cutting ceremony to celebrate the occasion.
The new state-of-the-art facility will produce DDW's new EmulsiTech™ color emulsions. DDW converts oil soluble sources, such as beta-carotene and paprika, into water-dispersible form, making them suitable for coloring beverages, soup, ice cream, yogurt, confections, baked goods and more. With EmulsiTech, product developers can formulate with easy-to-use, natural colorings for clear or opaque applications. In addition to manufacturing, the facility also houses a pilot plant, cold storage and offices.
Solace Lifesciences Inc. was awarded a patent by the U. S. Patent and Trademark Office for NuCalm, an all-natural, drug-free technology designed to relieve stress and improve sleep quality (U.S. Patent Registration No.: 9,079,030). NuCalm's four-step system quickly and naturally brings the individual to a state of deep relaxation. This deep relaxation occurs thanks to neuroacoustic software that initiates a change in brain waves (Alpha and Theta level). Other steps include an all-natural proprietary cream; a patch behind each ear that allows microcurrent stimulation; and a light-blocking mask. The relaxation state occurs within minutes and lasts throughout the NuCalm experience. In stages, your mind will wander, your breathing slows down, and your body feels heavy and still. In as little at 20 minutes, you feel refreshed, relaxed, and focused.
Subscribe and receive the latest insights on the health and nutrition industry.
Join 37,000+ members. Yes, it's completely free.
You May Also Like
---