Animal Nutrition Leaps into Consumers Priorities
Animal Nutrition Leaps into Consumers Priorities
Animal nutrition is a growing concern for consumers who want to ensure not only that their pets are getting the best quality food, but the ingredients are beneficial, the delivery systems are accessible, and the formulation and manufacturing processes have integrity.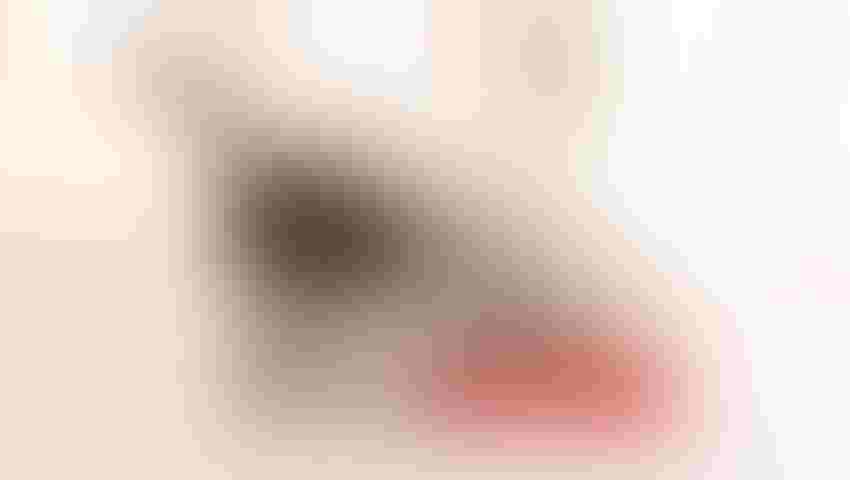 Caring for animals, especially ones under our own roof, is a priority. More than taking them to the vet or groomer, their nutrition is important for a healthy life.
Animal nutrition has become more of a concern for consumers as they expect the same quality for their pets' products as they do for themselves.
"For many Americans, our four-legged friends are more than companions; they complete our families. So, it's not surprising that pet owners choose to feed their animals like family too, including looking for pet foods with health benefits," said Mike Fleagle, brand manager, Regenasure Glucosamine, Cargill.
Bill Bookout, president, National Animal Supplement Council (NASC), mentioned that diet, environment and exercise are all components that contribute to pets' health.
"Health and wellness is a three-dimensional object, and there are many pieces that make up that sphere that create the outcome."
Owners can care for their pets by not only making smart nutrition purchase decisions, but also by ensuring their pets get exercise and are in a healthy environment.
"Diet and exercise are extremely important components in health and wellness of animals, just as they are with people," Bookout said. "So, what do people really want to have happen for their companion animals? You want them to live a long, happy and healthy life. That's what we all want to have happen for ourselves or our family members, and our dogs, cats and horses are extended family members."
Consumers who view their pets as such conduct research and look into the food they purchase to see what the ingredients are, and what the potential health benefits are. This changing behavior is due in part to consumers' growing demand for transparency in the quality of pet food, said Mike Bush, president, Ganeden. "Ingredients like 'by-products' are becoming less acceptable, and the demand for healthy and clean ingredients is at an all-time high."
The standard recommendations of nutrient levels for companion animals are required to prevent deficiencies and are a good starting point, said Gary Lynch, Ph.D., senior project and account manager, HORN Animal Nutrition. "However, there are a number of nutrients that, when included in diets at levels higher than the minimum requirement, can provide both nutrient insurance and additional health benefits," Lynch said. "This is especially true for animals that are living more than just a relaxed lifestyle. Animals that are older (senior), performance animals and show animals that must look their best, can benefit from ingredients that provide added nutrient support."
Kelly Tinker Gregory, BIO-CAT R&D lab manager, mentioned healthy food can improve animals' skin and coat, boost their energy levels and promote healthy weight. "As animals age, good nutrition can help to keep immune systems strong and joints fit."
While some pet owners might not know the health benefits of certain ingredients in their pets' food, they can look at the label to see what ingredients the brand lists as the top ones—the healthiest options usually begin the ingredient list with a meat of some sort.
 "Animals need a certain combination of protein, carbohydrates, fats, vitamins, minerals and water every day in order to function normally," said Patrick Luchsinger, marketing manager, nutrition, Ingredion Inc. "Balanced nutrition is no accident—pet food manufacturers work hard to determine the exact formula that goes into their products, so that they provide everything your dog needs on a daily basis."
Lynch said ingredients that provide added support to pet health include vitamins and organic trace minerals, ingredients that provide omega-3 fatty acids, such as flax products (flax meal and flax oil) and DHA (docosahexaenoic acid)-containing ingredients. Omega-3 and omega-6 fatty acids from flax products support increased immune function, and have positive effects on skin and hair coat. (Journal of Small Animal Practice 2010;51:462-470). Omega fatty acids have also been shown to reduce heart inflammation in dogs with cardiac disease.  
In addition, vitamin E, folic acid, beta-carotene, lutein and DHA have been linked to cognitive development in both puppies and senior dogs (JAVMA. 2012;241:583-594).
Enzymes can improve the breakdown of food, and improve the release of nutrients, Tinker Gregory said. "Proteases hydrolyze the less digestible proteins in animal feeds and break them down into more usable peptides." Tinker Gregory mentioned the role certain enzymes can play such as beta-gluycanases and hemicellulases in breaking down carbohydrates and oligosaccharides to simple sugars and absorption.
"Many pet foods contain protein mostly from soy and corn," Tinker Gregory said. "Since the digestive systems of dogs and cats are not designed to digest those ingredients, it can put added strain on them.  The high grain content of many pet foods can contribute to the growing obesity and allergy problems in pets. Those situations may be avoided with use of enzymes in pet foods or added as supplements."
Consumers are also turning to supplements to enhance their pets' nutrition. Nutrients that often appear in pet supplements include enzymes, probiotics and omega-3s.
"Supplements live up to their name by providing a great option to supplement the food fed to animals each day," Bush said. "While many high-quality foods have the functional ingredients and nutritional values that our pets need, supplements offer an additional option to fill voids or meet additional needs that an animal may have." Some of those needs include tending to animals' digestive, immune, heart and joint health.
Supplements can assist in maintaining animals' health in a few ways. "First, there are specific times in life and health conditions that may result in higher needs of certain nutrients," Luchsinger said.
"For example, calcium needs tend to be higher during puppy and senior stages in the life of the animal, while companion animals with sensitive stomachs and at the senior stage often have an increased need for prebiotic fiber and probiotics for digestive health." Supplementing with a prebiotic fiber and probiotic can help animals if using antibiotics or de-worming, which Luchsinger said can sometimes deplete essential nutrients and good bacteria in the gut, making an animal more vulnerable to deficiencies.
If owners feed their pets unhealthy offerings, Luchsinger said it can lead to digestive issues for the animals including upset stomach and transmitting bacteria such as E. coli. "All of these can disturb your pet's digestive system and may cause the owner to incur the cost of the visit."
Melody Harwood, director, scientific and regulatory affairs, Neptune Wellness Solutions, said animals may not get enough or a proper balance of essential fatty acids (EFAs) in their regular diet, and supplementation with specialty oils can help them get the nutrients they need.
"These nutrients are present naturally in marine oils, including fish and krill oil, and various seed oils, such as sunflower, safflower and camelina oils," Harwood said. "Nutritional supplements, including oils in sprays, treats and other chewable products, are available and specific to the species, size, life stage and described health benefit."
Different delivery systems of these nutrients also have an effect on owners' purchasing decisions and the animals' ability to ingest the supplements offered.
"Pet owners are looking for easy-to-use products that do not require a lot of stress (for themselves and for their pet)," Fleagle said. "The easier the format, the more inclined the consumer will be to introduce it to their pet. Formats such as treats and chews, adding a neutral flavor product to the pet's water, or adding it in with their food, are a few examples of convenient and least disrupting routes of delivery."
Bookout said the delivery system and palatability is at least, if not more, important than the quality of the product. "You can have the greatest product in the world, and if you can't get the animal to ingest that product and consume it consistently, then people are not going to continue to buy it."
Careful product formulation and manufacturing can help address issues of taste, as well as other concerns, such as efficacy and sustainability.
"Overall, when it comes to formulation and production methods, a big issue that should be addressed is the efficacy of ingredients," Bush said. "With less restrictions and regulations in this space, we have seen companies add ingredients and claim a functional health benefit without doing testing to 1) confirm the health benefits provided by the particular ingredient through scientific studies, and2) confirm delivery of the ingredient in the product. These are two big factors in making sure pet owners are getting the benefits they want out of these products."
Harwood said production methods and quality standards for food grade oils should be used for ingredients that are intended to be used in pet foods and supplements.
"One example is the use of nitrogen purging of bottles/drums of oil to prevent oxidation of the fatty acids. This is critical for oils mixed directly into pet food or supplements and animal feed in general, not only to prevent oxidized products in the oil, but also for sensory properties. For example, horses are very sensitive to taste and smell, thus having an oil with low oxidation will provide a good flavor and odor profile."
Methods of pet food processing called extrusion and canning/retorting are often blamed for "cooking the nutrients out of pet foods," Lynch said, adding some nutrients, such as vitamins, are heat sensitive, therefore proper formulation requires the increased addition of vitamins to ensure the proper amount is there when the dog or cat consumes the food.
"The heat or processing also increases the availability of nutrients, such as carbohydrates and makes them easier for your dog to digest," Lynch said. "The real key is to formulate a dog or cat food with the proper ingredients to provide the desired nutrients levels after processing, and ready for your pet to consume."
Animals are an important part of the family, and their nutritional needs involve more than simply purchasing food. In order for our pets to have long and healthy lives, consumers are increasingly aware of the practices of their chosen pet nutrition brand. They want to make the most of their pets' lives, give pet food and supplement brands the opportunity to provide nutrients that will help them live happy and healthy lives.
Subscribe and receive the latest insights on the healthy food and beverage industry.
Join 47,000+ members. Yes, it's completely free.
You May Also Like
---