When Contract Manufacturers Must Say 'No'
When Contract Manufacturers Must Say 'No'
If a product falls short meeting regulatory standards, contract manufacturers owe it to their customers to disclose this information and propose a solution.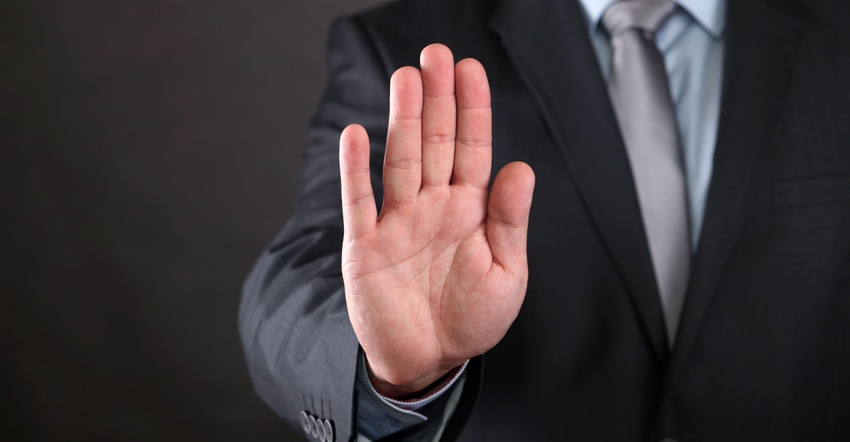 It's not always easy to say "no."
In working with customers, it's the contract manufacturers' job to deliver on promises and to fulfill (and exceed) expectations. To maintain solid relationships and help businesses succeed, it's crucial that contract manufacturers commit to timelines and deliver the safest, highest-quality ingredients and products. Finished product brands depend on contract manufacturers, and they must accept that trust with the upmost seriousness.
Part of securing that trust is knowing when to say "no." As a member of responsible industry, contract manufacturers must be willing to be transparent, and if an ingredient or product falls short on meeting regulatory standards, contract manufacturers owe it to their customers to disclose this information quickly and to propose an appropriate solution.
We all know the saying, "the customer is always right," but sometimes, contract manufacturers need to push back—respectfully, of course—to ensure the job at hand is completed correctly. Contract manufacturers shouldn't be afraid to deliver bad news, and when they do, they should be prepared to share what they are doing to get back on track.
Contract manufacturers carry a heavy weight. They carry the responsibility of maintaining not only their own reputations, but the reputations of their customers. This can prove challenging when taking into consideration that all components of dietary supplements must meet established specifications. In many cases, these specifications are set by the contract manufacturer and frequently tested beyond the specifications established by the component suppliers. In doing so, contract manufacturers are not only accountable to FDA for the manufacturing processes, but for the quality and safety of the components, as well.
It's unrealistic to assume missteps won't happen. Human error, products that don't pass quality control (QC) testing and equipment malfunctions happen, and that is why companies must commit to consistent testing at the applicable control points, ranging from raw material (including packaging) and finished good testing to monitoring the manufacturing process. If the slightest problem is detected, it's necessary to halt production and immediately address the situation internally and externally. QC is of the upmost importance, and companies cannot be afraid to say "no" if a product does not meet standards, regardless of what impact it will have on promised ship dates. No one pretends this is an easy conversation to have, but customers will appreciate the processes in place to detect an issue before a product ships, as well as the honesty and transparency in sharing the news. Adhering to cGMPs (current good manufacturing practices) is not optional, and cutting corners or turning a blind eye to meet a deadline is not worth the risks such actions pose. Customers may get frustrated but, above all, they will appreciate the integrity and circumspection.
Consumer safety is the top priority of the dietary supplement industry. Throughout the entire manufacturing process—from ingredient harvesting to marketing finished products—all companies must ensure they carry out their responsibilities with consumer wellbeing in mind. Everything the industry makes goes into someone's body, and because of the care and attention responsible companies put into their work, they can make an appreciable difference in the quality of people's lives. That's what our industry is all about: helping the more than 170 million Americans who take supplements each year to become the best versions of themselves. If a product does not meet standards, it has no place on the market.
Membership in a trade association helps ensure credibility of companies in the health and nutrition industry. The range of educational opportunities it presents keeps executives current on compliance, market research and industry regulation. In addition to industry advocacy on Capitol Hill, trade organizations work on self-regulatory initiatives, guidelines and best practices, and research projects to expand the supplement marketplace and improve the manufacturing environment.
Pressure to get products on shelves quickly is something contract manufacturers often face, but contract manufacturers must have patience to ensure each step in the manufacturing process has been completed by the book. Contract manufacturers must be transparent with their customers and maintain an open, honest dialogue with them.
Scott Ravech is the CEO of Deerland Enzymes, and Carl Hyland is the senior director, membership, at the Council for Responsible Nutrition, the leading trade association for the dietary supplement industry.
Subscribe and receive the latest insights on the healthy food and beverage industry.
Join 47,000+ members. Yes, it's completely free.
You May Also Like
---