Vetting a Manufacturer's In-House Lab Work
Vetting a Manufacturer's In-House Lab Work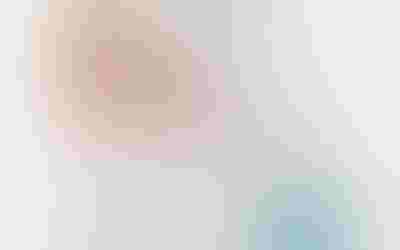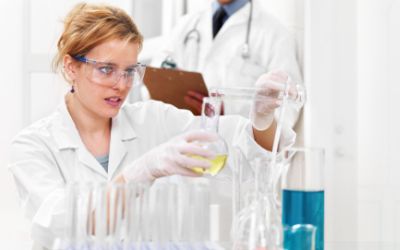 The testing protocol for raw materials and finished products is one of the most important areas of the dietary supplement manufacturing process, ensuring the efficacy, potency and overall quality of a product. With industrys increased efforts to produce safe, quality products for consumers coupled with the requirement to adhere to FDAs cGMPs (current good manufacturing practices), the in-house" lab has become an integral requirement of the manufacturing process.
Just like any other part of the process of finding a manufacturing partner, it is important to make sure you are comparing apples to apples when it comes to in-house lab capabilities and testing protocols. Many labs have the equipment, but dont have the right people. Having a big fancy lab with all of the newest equipment doesnt mean much if there isnt anyone qualified to run it.
Following are some important questions to ask regarding a manufacturers testing capabilities. These questions encompass some of the basic information that a company should be able to supply regarding the testing of its materials and finished goods.
How many microbiologists, chemists and other scientists does the company employ?

What types of testing does it do in-house, and what types does it send to third-party labs?

What methods and equipment are used to do micro testing?

What are the companys different methods of doing raw material identification, and how does it decide to apply those methods to an individual raw material?

Does it test for heavy metals, and if so, what equipment is used?

How does it qualify incoming raw materials?

Is pesticide residue testing done on incoming materials?

Is stability testing part of the services it offers?

How much does testing increase the lead times on products?

What equipment and methods are used to do raw material and finished product potency testing?

Can it test probiotic activity on raw materials and finished products?

Does it test for irradiation to prevent product adulteration?
If possible, it is always a good idea to visit manufacturing facilities when deciding on a company with which you build a long-term partnership. While visiting, make sure to tour the lab facility and have a conversation with qualified lab personnel and/or the quality control (QA) manager as well. All of these questions should be able to be answered without a tour, but being on-site and seeing the in-house lab operation and daily activity will further qualify these questions and many more.
An important aspect to remember about materials and finished product testing that is often overlooked but is critical to many customers is the amount of lead time required for testing. Generally speaking, standard testing adds about two weeks to the manufacturing process. Even though many tests are performed throughout the manufacturing process, by the time all testing is complete, results are approved and certificates of analysis (CofAs) are produced, a number of business days have been added to the production timeline.
It is a huge red flag if a contract manufacturer indicates testing does not increase lead time. In order for a reputable labin-house or notto produce quality, stable test results throughout the manufacturing process, it takes time. A lab should not and cannot produce results in a day or two.
Bob Dunn is the vice president of sales for Arizona Nutritional Supplements (ANS).  Based in the Chandler, AZ, headquarters, he oversees the sales team for both the contract manufacturing and private label divisions of ANS.
Learn more about working with contract manufacturers in INSIDER's Content Library.
Subscribe and receive the latest insights on the healthy food and beverage industry.
Join 47,000+ members. Yes, it's completely free.
You May Also Like
---