Using scientific substantiation to ensure efficacious nutrient doses
Using scientific substantiation to ensure efficacious nutrient doses
Supplement brands should consult peer-reviewed scientific studies to determine the amount of nutrients to include in products to ensure customers get the results they expect.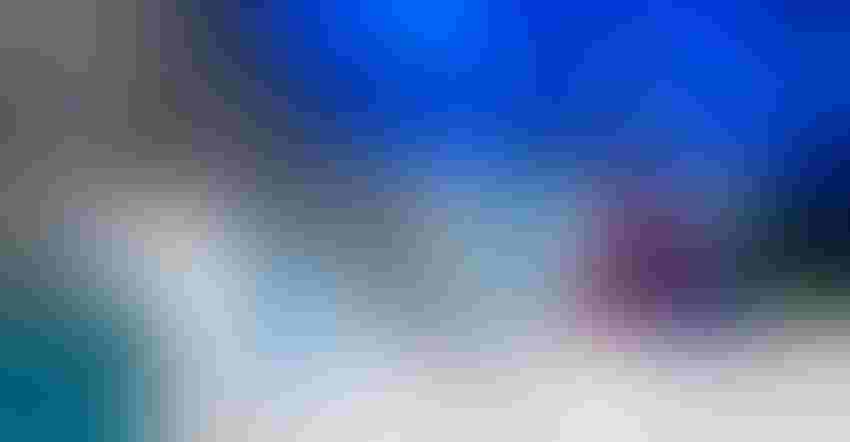 One of the many challenges associated with creating supplement formulas that meet consumer demands is including the amount of active compounds that is scientifically shown to impart health benefits. Adding efficacious doses of ingredients to supplements comes with cost implications and dosage size constraints, both that lead to unfortunate alternative choices.
For consumer safety, brands must also apply rigorous scientific standards for purity, potency and efficacy in designing these products. Some companies suggest a nominal inclusion of a popular substance only to regret it once the product makes it to commerce. For example, having a base supplement of vitamins and minerals, and including a small quantity of natural phytochemicals, e.g., lutein or zeaxanthin, to convey a sense that this product is intended to help people with ocular challenges can lead to consumers not experiencing their anticipated benefits. When the science indicates a specific dose demonstrates positive results, but brands place in micrograms instead of milligrams, consumers can be disappointed with their lack of results.
A well-designed study was conducted on lutein in elderly patients with or without age-related macular degeneration (AMD) in 2006 and reported in 2007 in Investigative Ophthalmology & Visual Science (2006 Dec;47(12):5227-33). The findings showed the concentrations of serum levels of lutein were dose dependent, and a later study found lutein more beneficial than beta carotene in addressing this significant concern among the population (Ophthalmology. 2012 Nov;119(11):2282-9).
Another area that bears scrutiny is the adoption of proprietary blends, which should list the components of the blend by weight in descending order of concentration. However, if the product is intended to convey benefits based on research demonstrating a minimal concentration of the nutrient or nutrients, the consumer doesn't know whether these minimal levels are present in the proprietary blend.
Companies making products should utilize doses of nutrients that align with the research findings of peer-reviewed published studies. Greater emphasis should be placed on studies with more than a handful of participants, or studies that have replicated prior findings on different populations.
Another example of this is in the product known as CarnoSyn beta alanine (from Natural Alternatives International Inc.). While many companies deploy this patented and FDA new dietary ingredient notification (NDIN, #1103) product in their pre- or post-workout supplements, the disclosure of dosage is often not readily evident, particularly if the material is presented in a proprietary (non-disclosed) blend. The research is clear that the minimal daily intake required for amateur football players to receive a benefit is 3.2 grams (3,200 milligrams) per day (J Int Soc Sports Nutr. 2012; 9: 39). Taking a product with less than this amount does not equate with the efficacy found in the more than 50 scientific studies.
Brands should not offer products that don't list key ingredients by content per dose, nor should they make claims that aren't supported by evidence determined in clinical trials conducted on the exact formulation. FTC has been actively enforcing truth in advertising laws against several companies that have made significant claims, apparently without adequate substantiation.
The category loosely known as probiotics, with freeze-dried bacterial organisms—often attributed to strains utilized to create yogurt or other milk byproducts such as Kefir—has been exploding in popularity. However, experts are concerned with the potential lack of viability of these products if they are not handled carefully in temperature- and humidity-controlled environments, or if they are stored in hot conditions that could lead to these fragile organisms dying. While considerable research has been conducted on many of these strains, challenges remain to provide consumers with viable products. Packages that declare how many millions or billions of these tiny organisms were present at the time of the product being produced is important, but what is vitally important is the number of live organisms the consumer expects when he or she consumes the product at or near the end of the shelf life. Clearly, great care must be exhibited during the processes from creation of the culture, to freeze-drying, blending, encapsulation, packaging and transporting to the end user. Spikes in temperature in the supply chain can render the product of limited value, so the entire supply chain from producer to consumer needs to be carefully monitored. The proof of the value of the product rests with the happy consumer who receives the expected benefits.
In a world of caveat emptor, producers need to know that consumers are inclined to support and embrace products that provide efficacious doses of desired nutrients, as these consumers seek to extend their healthy lifestyles. Failing to recognize this key reality can lead to unfortunate outcomes and a decline in business success.
Mark A. LeDoux is founder, chairman and chief executive officer of Natural Alternatives International Inc. (NAI) an organization established in 1980 with facilities in the United States and Switzerland engaged in the research, design and manufacture of nutritional supplement programs and products for multinational clients. LeDoux has been a proud member since 1980 of the Natural Products Association (NPA) based in Washington, currently serving as chairman of its Board of Directors. He is former chairman and current board member of the Council for Responsible Nutrition (CRN) based in Washington and was founding chairman of CRN-International based in Switzerland, serving currently on its board of directors. LeDoux also serves on the Nutrition Industry Association–West board of directors and is a recognized participant of the Codex Alimentarius Commission, the United Nations' food and dietary supplement standard-setting body under joint supervision of its Food and Agriculture Organization and World Health Organization.
Subscribe and receive the latest insights on the healthy food and beverage industry.
Join 47,000+ members. Yes, it's completely free.
You May Also Like
---