To Diagnose, Prevent, Treat, Mitigate or Cure
To Diagnose, Prevent, Treat, Mitigate or Cure
More than half of todays drugs are derived from natural products; these natural mixtures have proven to have real clinical benefit in conditions such as cancer and infectious diseases.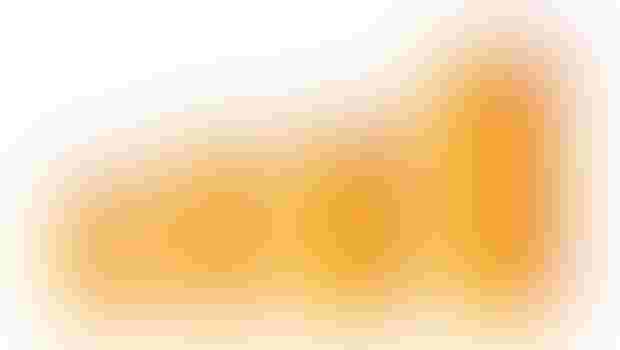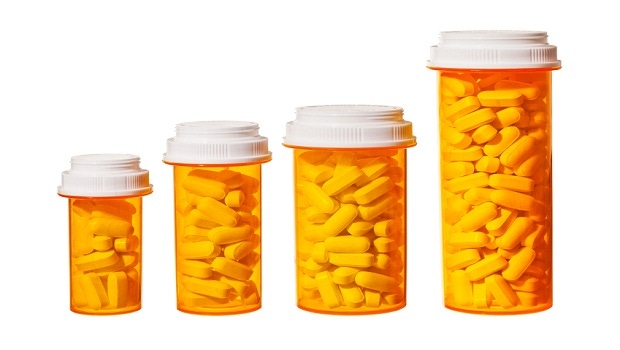 More than half of todays drugs are derived from natural products, such as botanical and animal extracts. The current U.S. drug paradigm is to identify, isolate, purify and synthesize active molecules from natural sources as new chemical entities" (NCEs).  NCEs are homogenous (single chemicals) that are chemically defined.   
Often, there is a misperception that a drug must be a purified substance. However, complex natural products (CNPs) can be drugs in the United States. CNPs are those containing multiple constituents as the finished product and may include: whole plants, plant parts and extracts from botanicals, insects, animals, fish and the like. CNPs are polymolecular," meaning they contain numerous actives." For many CNPs, the true active(s) may be unknown. Conditions, such as cancer and infectious diseases, usually require combinations of NCE drug treatments to avoid drug resistance of the tumor or microbe. CNPs are natural mixtures, some of which may be proven to have real clinical benefit in such conditions.  
If not already sold as a drug in the United States, a CNP will be considered a new" drug, which is required to undergo a two-stage application process for market approval. First an Investigational New Drug (IND) application is filed with FDA, allowing the IND to undergo testing in humans. At the end of this process, the drug sponsor files a New Drug Application (NDA). FDA must approve the NDA for the drug to be marketed in the United States.  
For a CNP to be marketed with claims that it prevents or treats a condition, it must first undergo the FDA drug approval process. Well-known food and dietary ingredients have been approved for marketing as prescription drugs under the NDA process. FDA requirements for drug approval for CNPs are the same as for NCEs: a drug must be shown to be safe, effective and have lot-to-lot" consistency. Batch reproducibility was often difficult to show for CNPs until the advent of new chemistry techniques and computerized technology.   
In 2004, FDA published its Guidance for Industry for Botanical Drug Development." It explains the agencys policies for CNPs developed as drugs and describes the contents of the IND application.  
More than 500 pre-IND and INDs for botanical CNPs have been submitted to FDA. FDA has approved three CNP drug NDAs: 1) omega-3 esters derived from fish oil (as Omacor® from Ross Labs; now marketed as Lovaza® from GlaxoSmithKline, NJNovember 2004); 2) catechins, from green tea (as Veregen® from Medigene, GermanyOctober 2006), and 3) crofelemer, from the latex of the Croton lechleri tree of Peru (as Fulyzak® from Salix Pharmaceuticals, NCDecember 2012). All three drugs are available only by prescription.
These drugs met the legal requirements for approval: safety and efficacy in adequate and well-controlled clinical studies." Not only was human testing conducted, but also in vitro tests and in vivo animal testing. More importantly, each drug was able to demonstrate lot-to-lot consistency.
Achieving lot-to-lot consistency of a pharmaceutical comprised of multiple constituents requires careful planning and monitoring starting with the source materials. Although some chemical characterization is generally required, most CNPs do not lend themselves to complete characterization. Instead, the CNP is qualified through process control and validation.
Process control begins with the raw material. Suppliers of pharmaceutical raw material must meet certain predetermined criteria. For a botanical, the raw material supplier must document the plant source, including a complete taxonomic description, plant parts, growing locations and specifics regarding the plants identity, growth characteristics, seasonality, harvesting, washing, drying, storage, transport, etc. Good agricultural and cultivation practices (GACP) are the guidelines that provide a basis for developing standard operating procedures (SOPs).  SOPs must be taught, followed, and eventually used for auditing by FDA. Training of growers, harvesters and collectors is an important part of the GACP documentation process.
A drugs manufacturing processes must undergo validation, as part of the requirements known as pharmaceutical good manufacturing practices (GMPs). Data for the NDA must be from testing the product made under the GMP process. Any post-approval process changes for a CNP will require additional clinical or nonclinical data to document the equivalency of the product made by the revised process. In contrast to the food and dietary supplement industries that may switch out or change suppliers at any time, for an approved CNP drug, raw material suppliers cannot be changed without prior FDA approval. Thus, raw material suppliers for a CNP drug are an integral part of the overall drug manufacturing process. 
Providing a consistent supply chain for a CNP can be challenging. Ingredient selection is an important step in planning a pharmaceutical program, and ingredient suppliers accustomed to foods or dietary supplements will usually need to make changes in their procedures to conform to GACPs and the drug sponsors SOPs. Reproducible production on a commercial scale to support a pharmaceutical requires foresight and planning on the part of the suppliers.   
Freddie Ann Hoffman, M.D., is CEO of HeteroGeneity . Trish Flaster  is executive director of Botanical Liaisons.
For an in-depth look at developing natural products as drugs, download Hoffman's and Flaster's presentation at SupplySide West in the SupplySide Store.
Subscribe and receive the latest insights on the healthy food and beverage industry.
Join 47,000+ members. Yes, it's completely free.
You May Also Like
---