Third-Party Certification a Valuable Tool for cGMP Compliance, Quality Products
Third-Party Certification a Valuable Tool for cGMP Compliance, Quality Products
Companies that participate in third-party certification programs may achieve benefits that are directly related to their core business: building confidence and trust.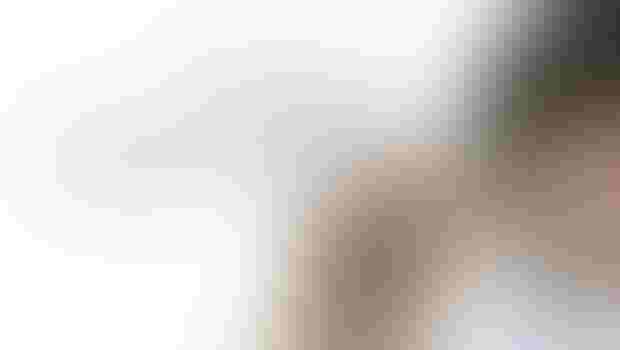 Robinson Pharma Inc., a contract manufacturer of nutritional supplements, prides itself on meeting rigorous product and manufacturing standards.
The privately-held company participates in a number of third-party certification programs through the Natural Products Association (NPA), NSF International, Underwriters Laboratories (UL) and U.S. Pharmacopeial Convention (USP).
Kenn Israel, Robinson Pharma's vice president of marketing, explained part of the rationale for his employer's strong interest in third-party certification.
"This industry … is having a crisis of confidence," said Israel, who cited as an example the recent investigation into herbal supplements by New York Attorney General Eric Schneiderman. "There has always been a concern, 'are the products this industry makes what they [claim] to be? Do they meet label claims, are they authentic, are they adulterated?' This industry has earned those concerns and criticisms."
Robinson Pharma has "been extraordinarily proactive in trying to address those concerns and criticisms," Israel continued, "and third-party certification is perhaps the way best to demonstrate that a company is taking extra steps, time, attention and treasure to assure compliance."
The third-party certification programs are largely focused on compliance with FDA's cGMPs (current good manufacturing practices), which are found in 21 CFR. Part 111, as well as meeting standards that are more rigorous than what federal regulations require. A number of programs also certify individual products.
An increasing number of supplement companies are going the extra mile. Lisa Thomas, general manager of dietary supplement programs with NSF, said the number of NSF-certified supplement products and ingredients has doubled in the last year to more than 750. Also, there are 470 facilities listed in NSF's GMP facility registration program.
Herbalife Ltd. has obtained NSF certification of its sports line known as Herbalife24. NSF's sports certification program ensures the performance nutrition products contain no banned substances. That assurance can be a huge comfort to professional athletes.
Adding a certified mark on a supplement label obviously isn't free. Companies must balance costs against the marketing benefits and other advantages of product-specific certification.
John Atwater, senior director of verification programs with USP, estimated less than 1 percent of the supplement industry has specific products certified through his scientific organization. Founded in 1820, USP sets standards for the identity, strength, quality and purity of dietary supplements, food ingredients and medicines.
USP, whose standards are public, is among several organizations that can help firms come into compliance with FDA regulations. Unfortunately, a significant number of companies still struggle to meet fundamental requirements that are laid out in Part 111.
In fiscal year 2013, the most cited FDA Form 483 to manufacturing facilities was failing to verify that finished batches of dietary supplements met product specifications, according to FDA data Natural Products INSIDER obtained last year.
"USP has a solution to their problem," Atwater said, referencing observations that relate to failures to have specifications for ingredients or finished products. "We have those quality standards for ingredients in finished products for dietary supplements. Unfortunately, USP standards are underutilized."
The internal costs of compliance with third-party certification programs may factor into the equation. Atwater pointed out a manufacturer may face increased expenses in order to comply with USP standards. For instance, it may have to find a new supplier that provides higher quality ingredients or invest resources in order to validate test methods.
Still, the benefits of third-party certification often far outweigh the costs.
"Certification is a tool that should be used more in the industry," said Corey Hilmas, M.D., Ph.D., senior vice president of scientific and regulatory affairs with NPA. "I don't think in general there is [any] excuse for failing to meet FDA's cGMPs."
The consequences of repeatedly failing an FDA inspection can be catastrophic. FDA has the authority, with the aid of the U.S. Department of Justice, to shut down a manufacturing facility for failing to comply with cGMPs.
Hilmas, a former FDA official in the division of Dietary Supplement Programs, pointed out the agency doesn't help manufacturers prepare for an FDA inspection or offer certification. His current employer, however, does.
NPA has been offering GMP certification since 1999. According to Hilmas, NPA-certified companies have never received a warning letter from FDA.
Passing a third-party audit can lead to best practices, and certification programs can establish minimum levels of product quality that relate to composition, identity, purity and strength, Hilmas said.
Third-party audits "are really the best external or unbiased barometer of quality assurance just short of passing an FDA audit," he said.
Herbalife, whose manufacturing facilities in Lake Forest, California, and Winston-Salem, North Carolina, are certified through NSF International, warned third-party certification is not a substitute for meeting government regulations. FDA inspectors don't give special treatment to manufacturing facilities that have been certified by a third party.
Still, third-party certification "does create the pathway for regulatory compliance," noted Gary Swanson, Herbalife's senior vice president of global quality.
Herbalife executives explained third-party certification is part of a larger plan to make quality products and meet regulatory requirements. For instance, Herbalife retains outside auditors to inspect its manufacturing facilities. The inspections are in addition to NSF's audits.
"The process of doing that does help you get better," said Dave Pezzullo, Herbalife's executive vice president of global operations. "It just doesn't mean you got all the way there."
Third-party certification features other perks as well: building confidence and trust.
"I think it's a key reason why some clients do work with us," said Israel of Robinson Pharma. "When we sit down in our conference room, and there are certifications from many third parties, as well as numerous state and federal audits, I think it adds confidence. In no place is it more important than in the private brand business to be sure those risks are being mitigated."
Consumers also are seeking assurance that natural products have met quality standards.
"When a consumer sees the USP-verified mark on a dietary supplement label, obviously it tells them the quality of products has been qualified by USP's rigorous dietary supplement program," Atwater said.
Third-party certification is certainly worth consideration because all dietary supplement companies should aim to meet or exceed FDA regulations, build consumer trust and readily move products off the shelves.
Subscribe and receive the latest insights on the healthy food and beverage industry.
Join 47,000+ members. Yes, it's completely free.
You May Also Like
---