The Science of Particle Engineering
The Science of Particle Engineering
By increasing inherent functionality through particle engineering, food and beverage scientists are able to overcome challenges and deliver a higher quality, better tasting and better performing product.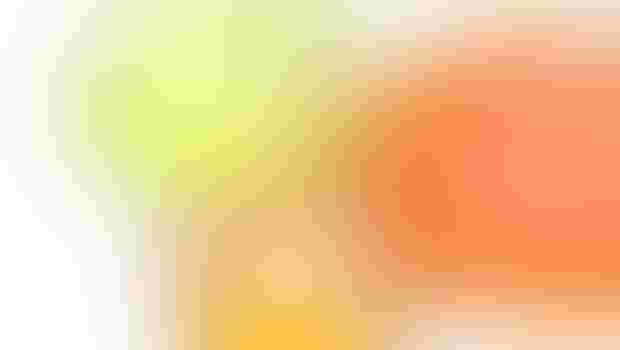 A company has the next blockbuster product for the beverage, food or natural product industry. It has all of the right ingredients, and it is healthy and natural. But there's a problem—it clumps and doesn't dissolve in water. Or, it floats on the surface or sinks to the bottom, has an off-taste, or is too light to fill a package. Now what does the company do? The science of particle engineering may be the key to making it work.
Many beverage, food and nutritional ingredients have properties that make them difficult to use in finished products (e.g., high-intensity sweeteners) or are incompatible with other ingredients (e.g., oil and water). Particle engineering is the science of modifying particles into a defined shape, size distribution or composition to enhance the performance of ingredients and formulas that have issues such as poor solubility, negative ingredient interactions or bad taste profiles.
Fluid bed processing technologies, such as agglomeration, granulation, coating and encapsulation, are foundations for the science of particle engineering for food and nutrition applications. At the highest level, particle engineering focuses on particles within individual ingredients and how they drive certain properties in a bulk mixture. Particle engineering techniques range from increasing or decreasing the surface area of a particle for controlled dissolution, to changing the density of a powder and standardized bulk material for dose uniformity. Techniques are also used to manipulate particle shape and size to avoid separation of trace ingredients, such as vitamins and amino acids. The fine art of encapsulating ingredients can aid in the slow release or masking the taste of bitter ingredients.
"Particle engineering methods commonly include particle size enlargement and reduction, classification, blending, coating and encapsulation," said David Iacoe, chief technology officer of the Alpha/Omega Group. "Particle size enlargement methods, such as agglomeration, are used to 'instantize' powders by increasing powder dispersion and controlling powder hydration rate—a common cause of 'fish eyes' and clumping. This method typically produces a lower bulk density product. Particle enlargement by high shear granulation is often used by contract powder manufactures to increase bulk density before tableting vitamins and supplements. Higher density provides more consistent dosing and tablet strength."
Iacoe added individual particle size and particle size distribution can be controlled through milling, screening and classification. "By tuning powders to a specific size and narrow size distribution, functionality can be achieved without resorting to reformulation of the product," he said. "Consistent size and distribution can improve dose uniformity, homogeneity of blends and stability against segregation."
Another particle engineering technique, encapsulation, can provide a wide range of functionality to powders. Protecting active substances from air oxidation and moisture, controlling release of active substances, enhancing shelf life and enabling potential labeling as organic without using preservatives, masking smell or taste of malodorous ingredients, stabilizing mixtures, improving rheological (viscosity) characteristics of liquid and semisolid formulations, reducing hygroscopicity of moisture absorbing materials, and reducing grittiness of solid particles in chewable tablets, sauces and pastes are just some of the benefits of encapsulation and particle engineering methods.
For more information on formulating successful products, visit INSIDER's Formulation Content Library.
Anna Batsakes is a marketing and communications professional in the food and nutrition industry. She lives in Sacramento, California.
Subscribe and receive the latest insights on the healthy food and beverage industry.
Join 47,000+ members. Yes, it's completely free.
You May Also Like
---