The science behind marketing claims
The science behind marketing claims
A successful and responsible supplement requires marketing messages that are carefully developed to accurately convey scientific evidence.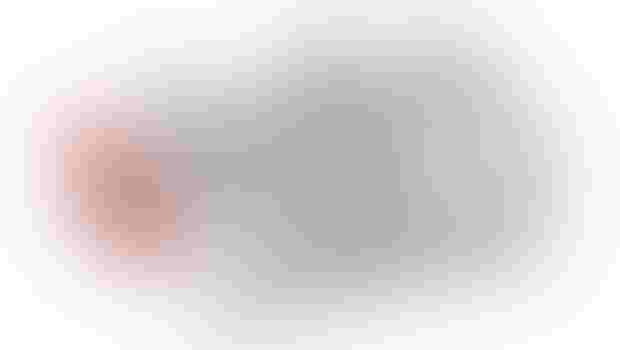 A successful and responsible dietary supplement new product launch is built on fine tuning key marketing claims that resonate with the intended consumer audience. These claims should also adhere to regulatory standards, and they should be validated through pre-clinical and clinical safety and efficacy studies.
The Dietary Supplement Health and Education Act of 1994 (DSHEA) helps ensure the safety of dietary supplements, identifies how literature may be used in connection with sales, specifies certain labeling requirements and provides for the establishment of GMP (good manufacturing practice) regulations. It places the responsibility with ingredient and consumer goods manufacturers to be compliant in all advertising and promotion channels, and it ensures product claims and statements are backed through clinical substantiation.
Marketing messages and claims must be carefully developed to accurately convey scientific evidence. Key benefit claims are best supported by well-designed clinical trials among the targeted population. Human clinical trials that help substantiate efficacy and safety can be expensive; but, reputable dietary supplement manufacturers recognize they are necessary for the scientific credibility of the statements that communicate consumer benefits. Clearly, it's the responsibility of a brand/product owner to present and promote credible marketing messages that are supported by science and will hold up under the scrutiny of governing bodies such as FDA and FTC. These governing bodies continue to increase pressure on the dietary supplement industry to strengthen the scientific basis to support claims for their products. This scientific support protects consumers from misleading claims, while also satisfying the industry's need for innovation in product development, marketing and promotion.
Ingredient developers and suppliers are relied upon to invest in the clinical trials and safety studies necessary to validate marketing claims, ultimately supporting the marketing goals of their customers. Clinically substantiated ingredient claims are used to create brand distinction through credible marketing messages that are true to the customers' products and will resonate with consumers. Unique claims linked to clinically substantiated ingredients help provide a strong foundation for product success.
The validity of marketing claims that are backed by clinical substantiation is the cornerstone for establishing consumer confidence and brand loyalty. Consumer knowledge of what ingredients perform which functions continues to grow. They make purchasing decisions utilizing various sources that provide detailed information on the efficacy of ingredients and their roles in maintaining various aspects of health, including detailed Internet searches and conversing with health care professionals. Marketing claims then help consumers apply their knowledge to purchasing decisions.  
It is important to note that clinical substantiation of ingredients or products have other roles that are equally as critical as regulatory compliance and feature and benefit statements. If the claims are not in sync with the customer's perceived benefits from taking the product, repeat purchases will become a problem. Most marketing dollars are spent getting the consumer to make a first purchase, but getting a return on that investment is hard to accomplish with a one-time purchase. The key to a successful and profitable product is to get consumers from buying that first bottle to repeat purchases. That's only accomplished if the consumer perceives that the product's performance matches the claims. Utilizing clinically substantiated ingredients is critical to getting consumers to be brand loyal.  
Collaboration with scientific partners is yet another example of the importance of supporting marketing claims for safety and purity. For instance, in 2015, Nutrition 21 collaborated with the U.S. Pharmacopeia (USP) in the development of a validated test method for the detection of impurities that has been incorporated into the USP specifications for chromium picolinate. This type of cooperation between industry leaders and researchers demonstrates a dedication by all involved in advancing the overall image of the dietary supplement industry, by providing end user consumers with the safest and highest quality ingredients.
Bill Levi ([email protected]; [914] 701-4500) is vice president, strategy & business development at Nutrition 21 LLC (nutrition21.com).
Subscribe and receive the latest insights on the healthy food and beverage industry.
Join 47,000+ members. Yes, it's completely free.
You May Also Like
---