The proper role of pre-blends of nutrients in production of dietary supplements
The proper role of pre-blends of nutrients in production of dietary supplements
Premixes in dietary supplements help streamline formulation and manufacturing, but brands must ensure uniformity to meet label claims.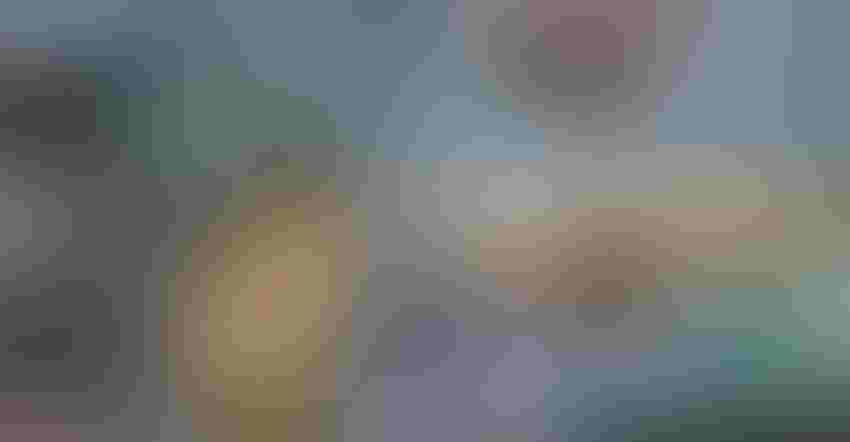 The requirement for stable products is elevated with the requirement that dietary supplements meet 100 percent of ingredient label claims at the end of their shelf-life. Too often in the past, brands made assumptions regarding shelf life and naively placed shelf life data on products without adequate scientific corroboration. Now that the plaintiff's bar is active in providing imputed protections for consumers, the supplement industry can expect more inquiry into best practices to help avoid costly and embarrassing findings of insufficiencies.
Three things can adversely affect potencies of complex dietary supplement formulations. Two that come to mind immediately are the presence of moisture and oxygen. Understanding that moisture can precipitate chemical or biological reactions in finished products is elementary, and companies have destroyed many batches due to excessive moisture in finished products leading to degradation of potency, discoloration of the products and unpleasant odors emanating from the tablet or capsule.
Oxygen, when exposed to unprotected components of certain supplements, can initiate or precipitate oxidation of the compound, leading to reduced shelf life.
A third issue is the impact of ultraviolet (UV) spectrum light, which can negatively impact several popular compounds, such as B vitamins. In general, the UV challenge has been handled by presenting finished products in either opaque, amber plastic or glass packages.
Special care must be taken for supplement formulation if one believes that the finished product is only as valuable and stable as the sum of its individual parts. History is replete with examples of improperly formulated compounds, where micronutrients are not properly dispersed within large amounts of blended ingredients. Content uniformity is often assumed, to the peril of the formulator and brand owner. Brands need to validate the identity and potency of initial and subsequent blends of complex compounds per good manufacturing and laboratory procedures (GMPs and GLPs). Furthermore, micronutrients that have label claims in the amounts of micrograms, when presented with macro ingredients such as calcium or vitamin C, can often be difficult to find using high-performance liquid chromatography (HPLC) or other acceptable laboratory tests. All products do not behave in similar fashion when identifying appropriate blending times. Bulk densities of individual components or particle sizes often play a vital role in finding the "sweet-spot" of uniform content distribution in a blend for a batch.
Further considerations must be given to particle separation by over-blending materials. This often comes as a shock to the producer when finished products demonstrate wide variability in actual content as measured against batch or product label claims. While overages are often judiciously deployed to ensure label claim adherence, multiple jurisdictions globally often restrict the amount of overages permitted, further leading to the inevitable conclusion that a simple blend of all ingredients may not be a sufficient step to ensure uniformity and consistent label claim.
Consequently, companies with robust research and development (R&D) departments, and a well-staffed and trained pilot manufacturing facility, have been producing pre-blends of sensitive or micro nutrients for decades, often deploying triturating technologies to further ensure content uniformity. Take, for example, two micronutrients generally found in dietary supplements of a general nature, e.g., biotin and vitamin B12. While cyanocobalamin (B12) is probably the largest known molecule in the vitamin family from a chemical structure, it is seldom presented to industry in a pure crystalline form, but rather in a triturated material with 1 percent activity, thereby reducing the chance of agglomerating or overdosing in some tablets or capsules at the expense of having little or none of this nutrient in others. Both compounds are generally presented in microgram label claim amounts in finished products that are weighed in milligrams or even grams, so missing the arithmetic can lead to seismic errors.
The best practices in designing, blending and producing finished products in dietary supplements then must include segregating micronutrients and their triturates into a pre-blend, whereby samples can be taken at the top, middle and bottom of the blending equipment. These samples, taken at timed intervals, evaluate the best blending time to create full desegregation of these ingredients into a homogeneous pre-blend suitable for inclusion in finished product blend batches. This helps ensure that macronutrients along with compression and flow agents, or other lubricating compounds, can be encapsulated or compressed into finished products that meet label claims.
For years, the baking and confectionary industries have deployed nutrient pre-blends into their processes to achieve finished products. Likewise, the world of pharmacology has determined that the same process is mandatory to ensure adequate and uniform distribution of active pharmaceutical ingredients (APIs) in medicines at the per dosage level. To appropriately make sophisticated multi-vitamin or mineral presentations or other complex products requires the same attention to detail when determining how to achieve adequate stability, content uniformity and verifiable and validated shelf life suitable for inclusion on the finished product container.
Of course, brands must consider the impact of the heat of compression on the baseline nutrients on tablets to ensure these sensitive compounds aren't degraded. Modern pre-blends must take into consideration the ultimate handling of the material, e.g., whether they are to be compressed or encapsulated. Further consideration must be taken with softgel formats to deal with the heat requisite for the formation of the gelatin envelope that forms the exterior of the dosage form. This is never an exact science but requires trial and error to identify the best practice for replication.
Consequently, pre-blends are a useful tool in the arsenal of production of dietary supplements, and proper documentation regarding their development, rationale and ongoing validation of this rationale are demonstrations of a competency that is required in this modern age of dietary supplement development and production.
Mark A. LeDoux is founder, chairman and chief executive officer of Natural Alternatives International Inc. (NAI, nai-online.com) an organization established in 1980 with facilities in the United States and Switzerland engaged in the research, design and manufacture of nutritional supplement programs and products for multinational clients. LeDoux has been a proud member since 1980 of the Natural Products Association (NPA) based in Washington, currently serving as chairman of its Board of Directors. He is former chairman and current board member of the Council for Responsible Nutrition (CRN) based in Washington and was founding chairman of CRN-International based in Switzerland, serving currently on its board of directors. LeDoux also serves on the Nutrition Industry Association–West board of directors and is a recognized participant of the Codex Alimentarius Commission, the United Nations' food and dietary supplement standard-setting body under joint supervision of its Food and Agriculture Organization and World Health Organization.
Subscribe and receive the latest insights on the healthy food and beverage industry.
Join 47,000+ members. Yes, it's completely free.
You May Also Like
---