The Outsourcing Dilemma
The Outsourcing Dilemma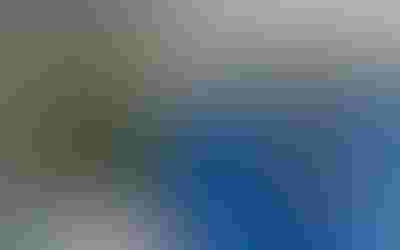 The nutritional industry is one of the fastest growing market segments in the world, and myriad dietary supplement products are available to today's consumer. Because of the technical specialization, high up-front capital requirements and stringent regulatory environment, most companies choose to outsource the manufacturing of their products to an experienced contract manufacturer (CM). However, the high number of manufacturers in the industry makes it essential to perform due diligence in selecting a strategic partner and valued vendor.
Contract manufacturing can be defined as a manufacturing company generating products or goods under the brand name of a different company. Contract manufacturing is sometimes called private label manufacturing. While CMs are often considered suppliers, there is an essential point of differentiation between being simply a supplier and contract manufacturer: a CM delivers a finished product while a supplier delivers components that will be assembled into a product elsewhere. As such, CMs are an integral part of the supply chain, so it is important to interview and examine them and feel comfortable when choosing a company that fits your needs.
Key Points to look for:
Ethics and Trust

Its important in todays business world for a company to align itself with business partners it can trust. An organizations culture sets the guidelines and standards of decision making and applies to all aspects of business conduct and the conduct of the individuals in that organization. CMs have access to products and formulations from a number of companies, and its important they have high ethical standards of confidentiality, otherwise you may see your product with a competitor's label on it. One thing to look for is whether the CM easily drops the names of its customers or products it makes, which may indicate that it doesn't follow its confidentiality agreements.

Customer/Sales Service

Good customer service is the lifeblood of any business. The essence of good customer service is forming a relationship that a customer trusts and can depend on. It's been said that customers don't buy products or services; rather, they buy good feelings and solutions. Additionally, it is important the CM has good communication and is responsive. These are keys to achieving customer support and satisfaction.

Knowledge and Experience

Albert Einstein said, The only source of knowledge is experience." Seemingly, a no-brainer, but knowledge is really a company's greatest asset. New industry regulations (GMPs [good manufacturing practices], lab testing, etc.) present significant challenges, and experienced CMs are in the best situations to help brand owners navigate these changes and achieve success with their products. A qualified company is familiar with the most-common mistakes nutraceutical companies can makeand can competently avoid them. They can offer solutions that surround the development and manufacture of a dietary supplement.

R&D/Formulation

A research and development department (R&D) is where new products are created, and is responsible for creating innovative new products and technologies to keep companies a step ahead of the competition. Many companies also rely on the R&D department to improve existing consumer products, and to explore new technologies and ways of producing them.
It is critical the staff has the knowledge and experience of nutritional, biological and manufacturing science so they can support a company from conducting formulation services, sourcing raw materials, providing technical consultation, creating new products, facilitating pilot runs and supporting manufacturing.
Next: Qualtiy
Quality
The FDA-issued GMP rule for dietary supplements (21 CFR Part 111) specifies quality requirements for assuring dietary supplements are produced in a quality manner, are free of contaminants or impurities, and are accurately labeled. The regulation also requires companies involved in the manufacture, packaging, labeling or holding of dietary supplements to maintain records and make them available for inspection by FDA when requested to do so (section 111.610 of subpart P). According to the final rule, proper controls must be in place for dietary supplements to be produced in a consistent manner for identity, purity, strength and composition.
Investigate the companys commitment to quality. Ensure the CM operates and complies with the required FDA cGMP (current GMP) requirements. The CM should have an open and transparent quality system providing complete quality records and traceability. This also means the company must have adequate staffing and knowledgeable quality and regulatory personnel.
Does the CM have a laboratory on site? This is where analytical testing of in-coming raw materials in-process and finished goods occurs. Does it have the sufficient equipment to perform the testing? Is it able to perform microbiological analysis on site as well?
A dietary supplement is only as good as its quality of raw materials. The CM needs to know its sources and be aware that the increase in quality awareness has changed the sourcing landscape. Find a CM that can navigate these changes and access the highest quality raw materials to ensure the integrity of the product.
Certifications
Several government certifications are usually required, depending upon the location of the plant. Beyond that, does it hold any cGMP certifications (e.g., NSF International or Natural Product Association [NPA])? Does the CM have other certifications further illustrate a commitment to quality and standards, e.g., sports certification, organic certification, kosher certification, halal certification, etc.
Capacity/Volumes
Does the CM have sufficient capacity, equipment and staffing to support product volume? Many companies ignore the measurement of capacity, assuming the facility has enough capacity, but that is often not the case. This is important, especially if sales volume spikes. Can the CM continue to meet demand? The level of production commonly rises and falls in response to the level of orders, so it's important to determine the plant's capacity/utilization. The CM should have sufficient excess capacity or a viable plan to meet any increase in demand.
Maintenance and Facility Design
If the CM's equipment doesnt run well, the business wont run well either. Make sure a CM has a preventive maintenance program in place. Confirm that it also properly has performed IQ/OQ/PQ (installation qualification/operation qualification/performance qualification) on the equipment being used.
Dependable Delivery
They say timing is everything. If a company experiences significant delivery delays from the CM, it can potentially lose salesand its business will suffer. So on-time deliveries are important. From time-to-time, external forces can impact any CM's ability to deliver on time, but the CM should maintain clear, consistent communications about the potential impact of issues that may cause any delivery delays, so a company always knows what to expect and can plan accordingly.
Competitive Pricing
One of the keys to competitive pricing is proper sourcing of raw materials. The CMs that are usually in the best positions to offer the most value and competitive pricing are those with strong purchasing groups that have networked with material suppliers around the globe. With that said, the state of the world economy plays a significant role in pricing. For example, during the last year, we have seen fluctuations in raw material costs that we havent seen in a number of years.
Outsourcing production duties allows a company more time to concentrate on its core competencies (e.g. sales, marketing, distribution, etc.). Additionally, utilizing a CM can potentially improve business cash flow and decrease debt by shifting the capital-intensive manufacturing costs to another company. But a company needs to carefully vet a potential CM before making a commitment as this decision can make or break a business.
Robin Koon, senior vice-president at Best Formulations, has more than 25 years of pharmaceutical experience in clinical pharmacy, as a retail drug chain executive overseeing operations, and in managed-care.
Subscribe and receive the latest insights on the healthy food and beverage industry.
Join 47,000+ members. Yes, it's completely free.
You May Also Like
---