The Latest HPMC Polymers for Improved Design and Performance
The Latest HPMC Polymers for Improved Design and Performance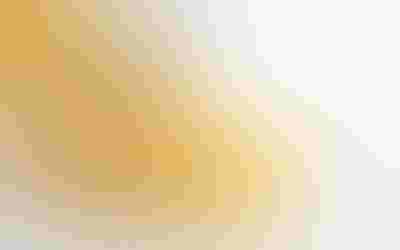 Innovative new polymers for capsules can strengthen product performance on many levels. For ingredients, advances of a polymer can have a positive impact on effectiveness through improved dissolution timing for targeted release or enhanced stability. A novel capsule polymer also can help cut manufacturing costs if its filling production is improved and development timelines are reduced.
These benefits certainly hold true for the latest improvements in hydroxypropyl  methylcellulose (HPMC) polymers made from plant-derived material.
In general, the HPMC polymerfirst introduced more than a decade agocan deliver all types of products, but is especially good for challenging ingredients, such as products that react more easily to moisture in the environment, including hygroscopic fills, dry herbal products and active probiotics. Thats because they are low in moistureapproximately 4 percent to 6 percent at 50-percent relative humidity compared to gelatin at 12 percent to 14 percent. The low-moisture content helps maintain product stability, and the HPMC eliminates the potential for cross linking between the capsule and formulas. Moreover, the HPMC polymer is popular with the booming global lifestyle market that desires vegetarian-, kosher- and halal-certified clean-label products, including non-GMO, pesticide free, preservative free and gluten free.
One recent HPMC formula innovation, however, offers acid protection and targeted release. This HPMC polymer choice slows down the capsule opening after swallowing for at least 30 minutes so that it starts to dissolve in the stomach and fully opens in the intestine. It is designed for products such as probiotics and enzymes that might be susceptible to stomach acid.
Another HPMC innovation provides low water content (2 percent to 3 percent). This choice is a good candidate for products that require exceptionally low moisture for improved stability after packaging.
A third HPMC advance has the broadest global market appeal because its features offer the greatest diversity. Specifically, this next-generation HPMC polymer is enhanced with performance traits that can be found in hard gelatin, a capsule polymer that has effectively delivered many health and nutrition supplements for more than 100 years. Generally made of bovine, hard gelatins have been the product of choice due to their versatile and reliable performance. This state-of-the-art HPMC polymer provides distinct advantages in manufacturing ease, visual options for marketing and dissolution previously found only in gelatin polymers, along with the standard HPMC pluses of lifestyle market appeal, delivery of moisture-sensitive ingredients, prevention of cross linking, and robust performance in high and low temperatures for greater stability.
With branding, color and luster choices like those of gelatin, this HPMC polymer gives manufacturers plenty of creative room to design a visually appealing product. While the original HPMC capsule sported a low-luster sheen for a natural look, this particular enhanced version has a high-gloss appearance and an extensive portfolio of colors. These broad color selections allow for marketing advantages in all marketplaces through product differentiation, but in particular for the health and beauty and sports nutrition marketplaces.
This enhanced capsule also offers fast, consistent and predictable dissolution that is similar to or matches that of gelatin100 percent in 10 to 30 minutes. Disintegration and dissolution rates are critical for delivering results in health and nutrition supplements, especially for products that depend on rapid and consistent dissolution such as sport supplements and energy boosters. 
To achieve this gelatin-like dissolution profile, this HPMC polymer employs a specially patented thermal gelling process to form the film polymer, eliminating the need for gelling agents and salts as co-gelling promoters that can negatively affect the speed and reliability of dissolution.
In a Capsugel study presented at the 2009 Annual Meeting and Exposition of the American Association of Pharmaceutical Scientists, researchers measured the in vitro dissolution of HPMC hard capsules both with and without gelling agents in a variety of substances, including simulated milk fluid and liquids at pH 1.2 and pH 6.8. While the capsules containing gelling agents were significantly affected by small changes in the pH or ionic properties of the liquids, this enhanced polymer free of gelling agents exhibited no changes in its steady dissolution rates.  
In one test, enhanced HPMC capsules filled with caffeine had released more than 90 percent of their caffeine contents after 30 minutes in the test liquid, while the gelled capsules released only 50 percent of their contents, the Capsugel study found. In the simulated milk fluid, the difference was even more extreme: HPMC capsules free of gelling agents once again released more than 90 percent of their contents after 30 minutes, while the gelled capsules released less than 30 percent. Similar tests also demonstrated that these superior dissolution rates continued regardless of capsule size, according to Capsugel data.
This next-generation HPMC polymer is easy to manufacture like gelatin, too. Because of its smooth and shiny finish, capsules made with this enhanced polymer have shown similar performance rates to gelatin capsules for capsule filling (including high-speed filling), sealing and coating. 
In terms of durability and manufacturing performance, this advanced capsule has shown superiority over gelatin capsules, especially with regard to tolerating temperatures, a key to maintaining product stability when stored and/or distributed. In a test of temperature excursions at low or higher temperatures ranging from 18 degrees Celsius to 90 degrees Celsius, the capsules did not show any changes in disintegration, dissolution or mechanical performance, a Capsugel study showed. 
There are unique global distribution advantages as well. Manufacturers can sell products encapsulated in this new polymer anywhere in the world that accepts HPMC, including the United States, Europe, Japan and Australia.
All in all, this latest enhanced state-of-the-art HPMC polymer offers a multitude of versatile pluses in one tidy package: the high performance of gelatin with the stability, authenticity, purity and global distribution capability of the HPMC polymer.
 Missy Lowery, MS, is the marketing manager at Capsugel (capsugel.com/).
Subscribe and receive the latest insights on the healthy food and beverage industry.
Join 47,000+ members. Yes, it's completely free.
You May Also Like
---