The Intricacies of Tablet Formulation
The Intricacies of Tablet Formulation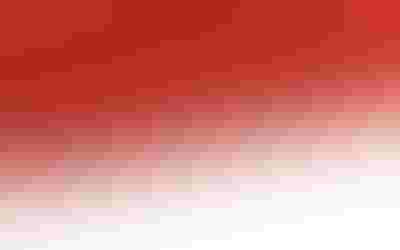 As nutritional products that are intended to supplement the diet, dietary supplements contain vitamins, minerals, amino acids, herbs and other ingredients. Dietary supplements, regulated as foods under the United States Code of Federal Regulations (CFR) Title 21 Part 111, are used by consumers to maintain or improve health. Customers take supplements for various reasons, including ameliorating vi­tamin deficiencies, helping with weight gain issues and improving organ function. A broad range of dietary supplements are available with a variety of health benefits.
The most common form of dietary supplements is the solid dosage form, which includes tablets, capsules and powders. On average, more than 20 active ingredients are used in a dietary supplement. Ingredient attributes such as color, size and/or weight may vary due to the geographical location and seasonal changes of dietary ingredients.
Tablets are provided to manufacturers with multiple advantages in terms of economical preparation, affordability, stability and convenience. As a result, this oral solid dosage (OSD) form has become increasingly popular. Various types of tablets are available in the market today because tablet manufacturing technology has greatly improved in recent years. Some examples include chewable tablets (CT), sugar-coated tablets (SCT), film-coated tablets (FCT), enteric-coated tablets (ECT), multiple-compressed tablets (MCT), controlled release tablets (CRT), effervescent tablets (ET) and sublingual tablets (ST). Tablets may vary in size, shape, weight, hardness, thickness, disintegration and/or dissolution characteristics depending on intended uses and manufacturing processes.
Several manufacturing steps are to be followed when manufacturing dietary supplement tablets. These manufacturing steps are referred to as unit operations and may involve processes such as procurement, testing, weighing, blending, compression, wet granulation, dry granulation, roller compaction,  coating, inspection, packaging and/or shipping. One of the most critical parts of unit operations is the proper development of a powder blend. Proper development of powder blends requires an adequate understanding of ingredient characteristics through knowledge, experience and the performance of quality testing.
Wet granulation processes are used when powder blends exhibit flocculence, segregation or a low compressibility index. In these cases, binders are applied using liquid bases, such as water or isopropyl alcohol (IPA). The purpose of the wet granulation method is to create adhesion between product particles which cause the formation of small agglomerates called granules. Granules are then dried, milled into appropriate particle sizes and then blended. Finally, the blended powder is compressed into tablets.
Dry granulation processes are used to increase the density of low-density powders through the application of mechanical force. Dry granulation is less expensive and more desirable than wet granulation. The goal is to make quality tablets that are within product specifications such as weight, thickness, hardness, disintegration time and dissolution time. In addition, there should only be a minimal percentage of capping or sticking.
Uniform blending is important for the tablet manufacturing process because it ensures homogenous consistency. In nutraceutical environments, the most common types of blenders are "V" shaped, double coned and tote.
Experienced and knowledgeable machine operators are equally as critical for good tablet quality as the equipment used for manufacturing. Consistent flow of granulated material helps compression machines control tablet weight, hardness and friability, which ultimately lead to better tablet coating. Excipients play key role in the formulation of tablets by direct compression. From a manufacturers view, direct compression is fast, economical and requires few unit operations. It is suitable for temperature and/or moisture-sensitive formulations. Changes in dissolution profiles are less likely to occur in tablets made by direct compression than in those made from granulations.
Dibasic calcium phosphate (DCP) is commonly used as a directly compressible filler produced by a process of using phosphoric acid and slaked lime. DCP tablets do not disintegrate because the excipient is relatively insoluble in water and no disintegration force is developed. Therefore, it is important to include a disintegrant with an active mechanism such as swelling to induce the disintegration forces necessary for breaking up the tablet.
Croscarmellose sodium is a preferred disintegrant for tablet disintegration. This ingredient usually comprises about 0.2 percent to 10 percent.  Sorbitol is a common tablet excipient suitable for direct compression and is widely used in the manufacturing of chewable and sublingual tablets.
The SeDeM diagram is a novel and reproducible method for application to preformulation studies of tablets. The suitability of a powder (active or inactive ingredient) for direct compression could be studied using this method. Moreover, this method could be seen as a useful tool for studying the reproducibility of a process used for the preparation of powdered substance. The SeDeM method is based on the experimental study and quantitative determination of the characterization parameters of powdered substances that provide the necessary information about ability of a substance to be used for direct-compression technology. The considered parameters are as follows: bulk density, tapped density, interparticle porosity, Carr index, cohesion index, Hausner ratio, angle of repose, flow ability, loss on drying, hygroscopicity, particle size and homogeneity index.
Tablet coating is another unique process which makes the tablet stronger. Coatings also , mask odd tastes, add color, make the tablet shinier, and make it easy to handle and package. Tablets are coated for the purpose of protecting the actives against the destructive exposure to air and humidity as well.
Jun Lin, Ph.D., is quality manager at NHK Laboratories Inc (nhklabs.com). Matthew Joseph holds a master's of pharmacy and is NHK's assistant supervisor.
Subscribe and receive the latest insights on the healthy food and beverage industry.
Join 47,000+ members. Yes, it's completely free.
You May Also Like
---