The 411 on Softgels
The 411 on Softgels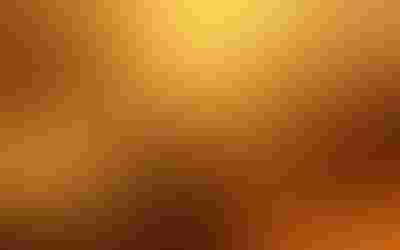 Softgel capsules are relatively recent in the marketplace. It was in 1933 when R.P. Scherer developed the rotary die method for making capsules, finally enabling a viable way to commercialize the dosage form.
What are softgels? One-piece softgel capsules (SGC) are flexible hermetically sealed (air tight) liquid-filled capsules. There are two parts to them: the inside liquid fill material and the outer gelatin shell. The shell is comprised of a gelatinous formula (made of gelatin, plasticizer, water, and sometimes coloring). They are filled with oils and non-aqueous liquids. Often solids (various powders) are added to the liquid fill (suspensions), which creates a paste suspension.
They offer several advantages compared to other delivery forms:
Single one-piece dosage form (oral, rectal, vaginal or topical);

Better consumer confidence (easier to swallow and better patient compliance);

Masks unpleasant flavors and odors;

Improved bioavailability, faster disintegration and better pharmacokinetics;

Delivery in liquid form; content uniformity of fill material;

Better stability (protection from oxidation, photosensitivity and contaminants);

Useful for compounds with low melting points;

Lower use of excipients (either minimally or none);

Can be made into a chewable form, depending upon materials used;

Good for use with oily or waxy ingredients;

Smooth uniform appearance, available in various colors and shapes;

Can be either ink printed or laser etched with logo, numbers and words;

Can be enteric coated, to prevent dissolution in the stomach, but open up releasing its contents in the small intestine, which is good for taste, smell or pH issues; and

Dosing uniformity (less than 2 percent for solution fills and 3 percent to 5 percent for suspension fills).
In addition, softgels can significantly improve the time for a drug to reach drug peak plasma concentrations, in addition to reaching greater peak plasma concentrations (Cmax), as compared to the same tablet/capsule formulations. The bioavailability of hydrophobic or other poorly absorbed drugs can also be significantly improved. Softgels can also be a better dosage form for drug compounds that require low dose or high potency, or are cytotoxic.
Softgels are an excellent and effective delivery system. The softgel delivers compounds to the stomach in solution form, while offering the convenience of a solid dosage form. Upon ingestion into the gastrointestinal (GI) tract, the gelatin capsule ruptures quickly, releasing its contents, unlike dry solids forms, which have to disintegrate prior to exhibiting any pharmacological action. Many nutritional ingredients are best taken utilizing softgels. Examples of this are the oil-based vitamins A, D, E and K. In addition, there are many other oil-based nutritional ingredients, including coenzyme Q10 (CoQ10), saw palmetto and numerous vegetable oils that may also benefit from delivery in softgels.
However, not every material is suitable for use in softgel encapsulation. An experienced manufacturer should be able to easily identify which materials (and amounts) that can and cannot be used. Unfortunately, not all compounds or ingredients are suitable as actives, vehicles or carriers in softgels. Some of the types of materials listed below can be used, albeit in small amounts. Raw material incompatibilities include formulations with very high solid material content; high viscosity liquids; powders with large particle size (less than 80 mesh) or are fibrous; materials with high water content (more than 5 percent); hydrophilic (hygroscopic or hydroscopic) compounds; highly water-soluble compounds; low molecular weight water soluble compounds; and materials with a very high or low pH. In addition, the certain compounds, such as aldehydes and ketones, can cause pellicle formation, in which the proteins in gelatin are crosslinked, which makes an insoluble shell, affecting dissolution.
Several studies in recent years have shown the consumer preference for softgels over other dosage forms. Thanks to consumers, softgel usage is continuing to grow. Their differentiation, elegance, flexibility and adaptability make them an ideal choice for oral dosage forms.
Robin Koon, senior vice president at Best Formulations , has more than 25 years of pharmaceutical experience in clinical pharmacy as a drug chain executive overseeing operations and managed care, and in retail mass market.
Subscribe and receive the latest insights on the healthy food and beverage industry.
Join 47,000+ members. Yes, it's completely free.
You May Also Like
---