Supplement brands and contract manufacturers: Healthy partnerships
Supplement brands and contract manufacturers: Healthy partnerships
Uncovering the importance of promoting transparency between supplement brands and their contract manufacturers to ensure healthy partnership.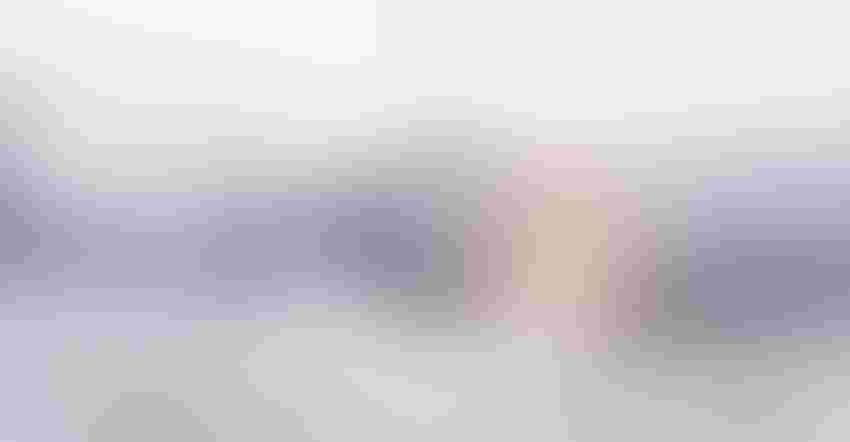 Transparency, communication and understanding between brands and their contract manufacturers are crucial as the industry is faced with uncertain markets, opaque manufacturing partners and concerns over producing unsafe, illegal products.
This Q&A is a continuation of an article covering the ABH recall and COVID-19 threat as they relate to contract manufacturing relationships and discusses best practices in modern-day contract manufacturing. Responses have been edited for clarity and space.
Q. Why is the partnership between a finished product brand and its contract manufacturer(s) so important?
Tara Lin Couch, Ph.D., senior director of dietary supplement and tobacco services, EAS Consulting Group LLC: Regardless of where manufacturing operations take place, FDA has made it clear in numerous warning letters to the industry that the own-label distributor is ultimately responsible for compliance to the regulatory requirements in 21 Code of Federal Regulations (CFR) 111. If these dietary supplement cGMPs (current good manufacturing practice) are not adhered to, the finished dietary supplement product is "adulterated" under Section 402(g)(1) of the Federal Food, Drug and Cosmetic Act (FD&C).
Heather N.D. Fairman, DF Guardian Consulting Inc.: A partnership typically formed between an own-label distributor and a contract manufacturer involves both parties agreeing to share ownership and responsibility for managing the processes related to the manufacture and distribution of finished product. Such partnerships are often expected to share in mutually beneficial outcomes. However, the key word to focus on is "share." Why? Because this implies a mutual fiduciary responsibility to do what is required as it relates to FDA's regulatory compliance. Anything less than this can and will result in exposure to mutual or apportioned liability.
Eugene Ung, CEO, Best Formulations: Successful relationships between a finished brand and contract manufacturer are evolving from transactional relationships to strategic partnerships. Partnerships mean different things to different companies, but typically encompass innovation, forecasting/planning, understanding of capacity and capability, open communication and shared risks/benefits. Quality, lead time and price are givens. The successful partnership allows the brand owner to react faster to product trends/innovation, achieve favorable pricing and better manage supply chain risks. The contract manufacturer can help find efficiencies with forecasts, purchase raw materials, and make financial reinvestments related to capital expenditures, research and development (R&D), innovation and capacity. 
Scott Steinford, CEO, Health Wright Products: In the best cases, the manufacturer offers institutional industry knowledge that helps the brand know its product positioning strategy is sound. The regulatory connection is important because a brand's best compliance strategy is to work openly with the manufacturer and, while relying on their support, completely acknowledge its own regulatory responsibility. Finally, if the brand is innovative and forward thinking, the manufacturer is truly an extension, providing sourcing, testing and other services to ensure quality and stability. Increasingly, consumers want to know more information about manufacturing and how products are made, and this is only possible with a relationship between the brand and contract manufacturer.
Blaž Gorjup, chairman and founder, PharmaLinea Ltd: We believe that emphasis on the partnership is even greater when it comes to cooperation between a private label provider and brand owner because the latter is launching products, not only manufactured, but also developed externally. For this act to not be a leap of faith, the relationship must be based on education regarding the science behind the product, the procedure of product development, the value that years of development and clinical trials and stability studies bring to the product, the consequences of changes to the formulation, etc. In our experience, solid data and its proactive delivery to the brand owner are what build lasting partnerships.
Q. What are some tactics for a quality audit before brands commit to a contract manufacturer?
Abhishek K. Gurnani, partner, Amin Talati Wasserman: We recommend sending prospective contract manufacturers an audit questionnaire to help the brand understand the facility's procedures and practices prior to an in-person audit. This preliminary review can help identify areas of focus for a subsequent onsite visit and discussion, or it can help brands weed out noncompliant suppliers. Prior to an onsite audit, we also recommend supplying the contract manufacturer's quality team with an audit agenda that ensures they are prepared to discuss all desired topics.
Brandon M. Griffin, CEO, REJIMUS: Having a well-defined vendor questionnaire gauging the capacity and capabilities of the manufacturer is often overlooked when prequalifying manufacturers. The company's regulatory inspection history is also important to show its accountability to compliance and overall performance. If its clients have taken legal action against the company for products being made, brands should find out why. Asking for client references to help gauge how the company engages with its clients and what to expect can uncover points to consider when negotiating a service or quality agreement with the manufacturer, all prior to the physical audit itself.
Couch: Contractors should be qualified by the own-label distributor in accordance with a contractor qualification program that evaluates the contractor's quality system for compliance with 21 CFR 111 on paper, captured on a contractor qualification questionnaire, and via an onsite audit of the facility to verify that the quality system is being followed in practice. Observations found during the audit must then be remediated through corrective and preventative actions (CAPAs). The auditor performing the onsite audit must have expertise in 21 CFR 111, the types of operations taking place, and auditing experience including the preparation of a thorough and detailed audit summary report.
Adel Villalobos, CEO and founder, Lief Labs: A brand must visit its contract manufacturer and conduct an onsite audit. If a brand is not familiar with conducting audits, it is best to hire a third party. If a brand is going to do it itself, it should download a CFR 21 Part 111 checklist from FDA's website. When conducting the audit, the brand should ensure it asks for 10 examples of any area it deems critical. Some contract manufacturers practice an audit by having two or three staged examples; ask for 10.
Steinford: A brand should visit its contract manufacturer's facility. If a contract manufacturer is not open to a visit, a brand should walk away. A great approach is to talk to staff at the facility to gauge their knowledge of processes certainly, but also how they go about doing their jobs. Learning from previous audits and inspections by FDA and other customers is also a good strategy. Understanding how a contract manufacturer sources and chooses suppliers, and what internal and external testing it does, on both ingredients and finished products, is an imperative. Asking the fate (and records) of the last failed lot/batch is always a good question.
Q. How can a contract manufacturer promote transparency that its finished product partner can share with consumers?
Ung: We are seeing increased use of QR codes on product labels that can reference a finished product certificate of analysis (CoA) or test results, which the consumer can see. However, what specific information is shared depends on the comfort of both brand owner and contract manufacturer. Some brands are very transparent (part of their brand identity) and have no problem letting the consumer know that the products are made by a contract manufacturer (and assuming the contract manufacturer is also comfortable sharing their information with the brand and their end consumer). Other brands are not comfortable making this information obvious.
Fairman: It is the willful and complete disclosure of all documentation, records, specifications (and even process and operation challenges), etc., on the part of the contract manufacturer to its own-label distributor that fosters and establishes a level of trust in the partnership that can be creatively incorporated into the own-label distributor's marketing of its brand to consumers. The own-label distributor, in turn, should reciprocate disclosure of any product label, intended advertising or related material to the contract manufacturer to ensure that what is being shared with consumers is credible, consistent and compliant with the product that has been manufactured.
Gorjup: What a contract manufacturer or private label provider should do is actively provide information along with the product. That means supplying basic specifications, but also stability data, clinical data, consultancy on manufacturing, or packaging options that provide handy platforms to convey data to consumers and so forth. Offering more than a product, but also consultancy. Especially with private label, where we don't simply mix together a given recipe but we have all the knowledge behind the product concept, it's up to the manufacturer to forward it along the chain for the brand owner to be able to use it as an advantage on the market.
Finamore: The most critical part of a relationship involves understanding the documentation from the contract manufacturer. Manufacture and supply agreements, written speculations and harmonized quality agreements provide the basis for what a brand owner can choose to share with the consumer. If the contract manufacturer is not transparent with the brand owner or these documents are not in place, it is almost impossible for the brand owner to have any finished product transparency to share with the consumer.
Steinford: There are a few ways, even though it often doesn't happen. Lot test results by lot number can be shown, the name and certification qualifications can be shared, as can ingredient origins, whether this is by branded ingredient, or by country and place of origin. We are seeing brands wanting to share more of their supply chain stories and commitments to sustainability, and this can only happen when the contract manufacturer is transparent about how it sources.
These questions are part of a Natural Products Insider Q&A series with further questions to come.
This article was updated to remove a response from Heather N.D. Fairman, DF Guardian Consulting Inc., because it was edited in a manner that she felt did not convey her intent. Natural Products Insider apologizes. 
Subscribe and receive the latest insights on the healthy food and beverage industry.
Join 47,000+ members. Yes, it's completely free.
You May Also Like
---