Successful scaling: The trick to getting a co-manufacturer to take you seriously
Successful scaling: The trick to getting a co-manufacturer to take you seriously
Contract manufacturers look for these key traits when choosing to work with a food or beverage brand.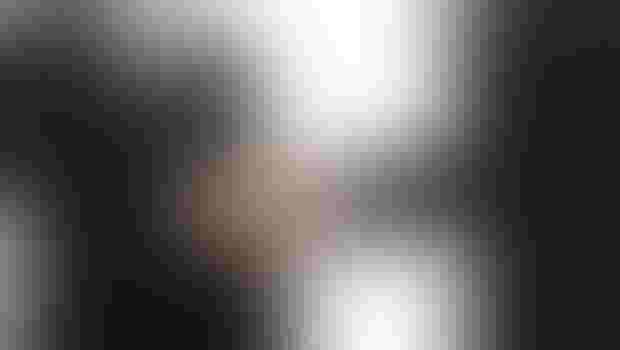 One of the biggest crops grown in America is entrepreneurs, and here in the good old USA, we grow 'em optimistic and determined. We are believers in dreams come true, of economic prosperity and being our own bosses. The food industry is not immune to the American dream; if anything, it is as fertile ground as any.
However, food industry entrepreneurs typically enter the market ill-informed of the challenges that lie ahead and, as a result, dreams are quickly squashed. While more than 21,000 new food products are introduced and recognized by USDA every year, approximately 90 percent of those product launches fail. But does this mean aspiring food product entrepreneurs should just pack up and go home?
Bright beginnings can be deceptive
When you approached your local farmer's market to register for a booth, you were probably met with effusive enthusiasm. Likewise, the folks who stopped by to pick up a holiday pumpkin were delighted when they sipped your spiced cider. They bought you out and asked why you aren't selling at the national chain grocery store yet.
You may have had success with small chain stores as well. Your home-brewed kombucha may be a best-seller at your local Earth Fare, but scaling up requires engaging with a different segment of the food industry: the world of co-packers and co-manufacturers. While local distributors may have been supportive, you will have to prove yourself on a whole new level when it comes to winning the confidence of a co-man or co-packer.
Too much enthusiasm, not enough data
Co-manufacturers and co-packers are not impressed by stories about how your baked goods sold enough to fund the entire school orchestra's trip to Europe or how everybody always asks you for your mac and cheese recipe. In fact, the more enthusiastically you describe your product, the more the co-man is going to ask you for data. Why? Because the co-man knows enthusiasm alone does not sell a new food product.
While listening to the pitch, the co-man is thinking about the 90 percent of food products that fail each year. You are not the first food company knocking on the door, and you won't be the last. In fact, the co-man has turned away hundreds of new food product startups. Of the ones the co-man decided to work with, several have flopped, and each one of those failed ventures cost the co-man in ramp-up and lost opportunity costs.
Because of these experiences, the co-man is very cautious. Think of the co-man as a single person who has been cheated on and endured a terrible divorce. The co-man is not going to jump into a dating relationship without first doing a little reconnaissance; the co-man wants reasonable evidence that you are going to be a good investment. The co-man has been burned before and never wants to be burned again.
As such, most co-manufacturers will scan your pitch looking for the following three things:
1. Do you have a scalable recipe that has been tested in an industrial kitchen and certified by a commercial chef?
2. Does the co-man have the equipment necessary to produce your product?
3. Do you have the capital to invest in ongoing, large-scale production?
In other words, the co-man is asking:
1. Is your recipe proven? Can it be scaled? Have you already done the legwork to make sure it is still viable after scaling?
2. Is the equipment the co-man has in the plant sufficient for producing your product, or will the co-man have to invest in new equipment if you work together? New equipment is expensive, and the co-man certainly doesn't want to drop a couple hundred thousand bucks on an industrial flash-fryer if your flash-fried kale chips aren't going to sell.
3. Is this a one-time run, or are you going to be a long-term client? While there are co-manufacturers that take on one-time or quarterly product runs, most are looking for a long-term relationship. The co-man wants to know that your contract will bring in steady revenue.
Give 'em what they want
If all you've got is enthusiasm for your product and/or brand, and no data to back up your viability as a company, most co-manufacturers will slam the door in your face. However, if you pitch your product professionally, using data to back up your interest, you will increase your chances of striking a deal.
Of course, getting your foot in the door is only the first step. Next you need to negotiate a fair contract that will be mutually beneficial.
To learn more about contract negotiations, check out "The Dos and Don'ts of Choosing a Co-Packer" on Thursday, Nov. 8, at 2:30 p.m. at the Esca Bona Pavilion at SupplySide West.
Will Madden, Whole Brain Consulting, has worked in the food industry for the past 20 years, specializing in big-picture operations, supply chain management and contract negotiation between food companies and contract manufacturers. Madden has helped everything from startups to multimillion-dollar businesses find perfect-match contract manufacturers, setting them up for long-term success. He is also the author of "Separating the Con Man From the Co Man – A Guide to Contract Manufacturing."
Subscribe and receive the latest insights on the healthy food and beverage industry.
Join 47,000+ members. Yes, it's completely free.
You May Also Like
---