Strategies and Equipment for Effective Tableting
Strategies and Equipment for Effective Tableting
Whether you choose to explore tooling options, tablet press upgrades or staff training, there are many incremental improvements that can be made to improve efficiency and production at your facility.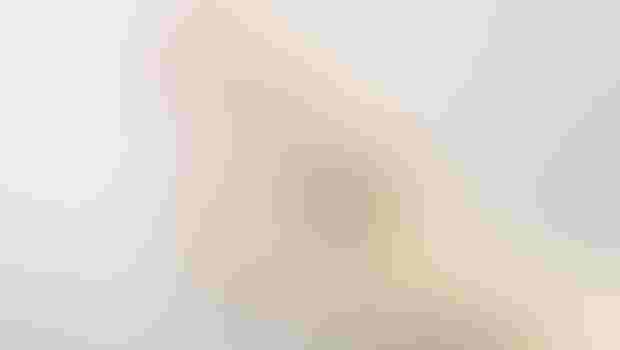 Although the process of tablet compression is similar for all manufacturers, nutritional and food companies often face more challenges due to the unique nature of their ingredients and products. The good news is that equipment manufacturers continue to innovate their products to serve this segment of the tableting industry. There are more support options than ever before to help tablet manufacturers be successful.
Sticking and picking are among the most common and challenging issues for manufacturers. When material sticks to the processing equipment, most commonly the punches and dies and the bottom of powder feeding systems, it can cause poor tablet quality and other costly production and quality issues. Low melting point active ingredients and sugar-based fillers (fructose and sucralose) are especially challenging to compress because they are more likely to cause sticking issues. Formulations that are hygroscopic can also be difficult to work with, especially when the atmosphere in the raw material processing area is not controlled.
However, great strides have been made in combating sticking issues. New steel grades recently introduced have shown substantial success. For example, ibuprofen has been a historically challenging product to compress. Manufacturers of these products have witnessed success by changing to one of these steels. Choosing the proper steel to manufacture tooling has been very effective in improving product release and has helped to eliminate the use of expensive coatings.
Tooling wear can also be an issue for nutritional tablet manufacturers. Today's formulations tend to be composed of more minerals and herbs, which have a tendency to be abrasive and reduce tooling life. The choice of a complementary steel type can improve tooling longevity and enhance tablet quality, which provides for an efficient process.
Poor yields can be another big issue when compressing tablets. Modest upgrades have been made to modern tablet presses that can increase tablet production while realizing better yields. Some presses have adopted more efficient process for recirculating excessive powder back into the feeding system that allows for a cleaner production process. Companies may see substantial improvement in product yield by installing this technology on its presses.
Additionally, in the way that features such as auto-lubrication have become indispensible on tablet presses, Near Infrared (NIR) spectroscopy is set to become an important option for tablet analysis during the compression process. For manufacturers in a position to invest in equipment to improve tablet quality, a NIR system can be integrated with the tablet press in the form of a probe that is mounted into the frame of the press to examine tablets post compression, on the die table.
A NIR probe can take the spectrum of each tablet after compression and utilizes a multivariate calibration model to determine whether the tablet is within the specification range for a specific tablet property. In the event that tablets are out of specification, the tablets will be directed to the reject chute of the tablet press for later evaluation. With NIR technology, tablet quality can be automatically monitored, saving operator time while producing higher quality tablets with less product waste.
Press operator training may be one of the simplest strategies to ensure successful tableting. There are many more courses available today that will educate press operators as well as senior management. Training is typically offered at training centers or on site at customers' facilities. These sessions teach tooling configuration and maintenance as well as proper press setup, operation and maintenance. Emphasis is also placed on industry best practices, such as the importance of a clean operation.
Tablet press cleanliness is extremely important. Machines that are cleaned, vacuumed and lubricated properly are much more effective and efficient (and you can significantly increase yields) when they are stopped on a scheduled basis to complete maintenance. Doing so will reduce parts replacement and turret maintenance with the overall benefit of press operation with fewer problems, such as tool binding and overheating which both can cause sticking. Removing dust reduces common production problems such as binding resulting in tablet defects such as black specs or other contaminants that can fall into the product.
Abrasive ingredients are especially hard on tablet presses. As powder travels around the die table during the compression process, it migrates into areas other than the dies. The longer powder is in contact with these areas such as cams and rollers, the more quickly and unevenly these parts wear. Additionally, when powder is uncontrolled during tablet compression, transient particles can deteriorate lubricity, which can also cause excessive wear to critical parts as well as electrical system breakdown. Keeping these areas clean and free of excess powder will extend equipment life.
The better your staff is trained to understand these principles, the more successful your operation will become. Knowledge of the compression process and common issues that may occur prepares staff to avoid them before they happen and to enact solutions more quickly when problems arise. This makes your operation more efficient and productive. Proper maintenance also reduces wear and tear on your equipment and ensures tablet quality.
Whether you choose to explore tooling options, tablet press upgrades or staff training, there are many incremental improvements that can be made to improve efficiency and production at your facility.
For more insight on effective tableting, view the Image Gallery: Tableting with Natoli.
Subscribe and receive the latest insights on the health and nutrition industry.
Join 37,000+ members. Yes, it's completely free.
You May Also Like
---