Steps to Building a Successful Nutrition Business
Steps to Building a Successful Nutrition Business
Creating a brand with stellar sales and reputation takes diligent planning and valuable partnerships.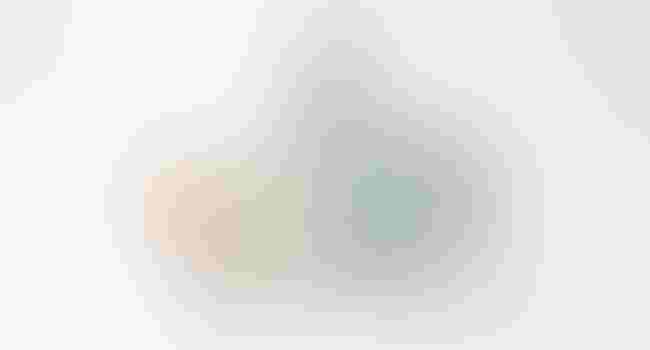 Diet and nutrition are areas of major concern for most consumers today. Many Americans are dealing with health conditions that place limits on food selection as well as nutritional consumption. According to USDA, Americans eat less than the recommended amount of vegetables, fruits, whole-grains, dairy products and oils. These issues have caused the recent growth and explosive demand for nutraceutical products and services, giving distributors the opportunity to develop and create a successful nutraceutical business that caters to the needs and demands of consumers worldwide.
Differentiate a Companys Brand
In order to build a successful nutraceutical business, a brand owner must be realistic about the development process and take its time building a consumer base. Early on, it will be crucial to differentiate the companys brand from others in order to shine bright within a seemingly saturated nutraceutical market. This is important, as this can help to build a reputation that is associated with exclusivity. Successful distributors can attract a mass number of consumers by providing them with top-of-the-line, focused nutraceutical products and services.
Do Research
Many nutraceutical distributors begin as certified nutritionists, and find that supplements distribution is a natural progression of their current career. In the eyes of the consumer, education and experience portray brand executives as experts within the nutraceutical industry. Research the requirements for education, training and licensing to establish a nutritional business. Consider getting advanced training regarding the nutrition industry. Take time to read business opportunity magazines and look for nutritional business opportunities everywhere. Learn all you can about the nutrition business by investigating as many aspects of the business as possible. Call around! Call gyms, doctors offices, chiropractors, hospitals and other potential businesses. Find out if they use nutraceutical products and from whom they purchase.
Understand the Competitive Landscape
Prior to establishing a nutraceutical business, it is crucial to understand the competitive landscape. Make a list of the competitors and visit their websites to study their products, as well as their prices. Explore current popular product offerings, as well as look for gaps in current supplement lines. Many private label contract manufacturers of supplements can support your efforts by providing custom product development.
Define your Target Market
To succeed in the supplement industry, a brand need to know exactly which market to target, and where consumers shop for their nutritional products and services. Once a company clarifies who its target audience is, it can explore what types of nutraceutical products appeal to consumers, and the company can better define why consumers should choose to purchase its products. Once a company has done this successfully, it is on its way to building a strong supplement distribution business.
Brand Image
Although many things can set one nutraceutical business apart from another, nothing is more important than a companys brand image. Once it has established a brand, everything the business does should be aimed at protecting the integrity of the brand image. This philosophy holds for both a company brand and a nutraceutical product brand. Take some time defining and perfecting the companys image.  Determine whether the image really represents who the company is as a distributor and what it stands for.
Next, connect with a popular and reputable wholesale nutraceutical manufacturer and/or supplier that can offer turnkey opportunities to start the nutraceutical business. Base the decision on the partner that offers the best unit price and service options. Reputable nutraceutical manufacturers can help a company develop a product as well as with label and packaging design, marketing, merchant accounts and more. Find out if the particular wholesale company will ship the products to customers on the brand's behalf, creating a more seamless distribution process.
Decide if there is potential to sell the products locally as well as on a grand scale. Determine which products the company would like to sell and begin creating an online nutraceutical business through a nutritional website. On the website, a company should include various types of education, such as blogs, articles, press releases and newsletters. A company will be able to reach a much larger audience through the Internet. Be sure the website displays the products price and pictures clearly, and sticks to legal marketing claims. Include information about the company; this will add credibility and intrinsic value to the brand as well as the nutraceutical products the company distributes to consumers.
Nutraceutical businesses also needs to factor in the customer experience. It should be fairly simple for any consumer to do business with a company. Review the nutraceutical companys marketing materials. Take time to analyze things from a design standpoint as well as what is actually published or featured in print in regard to the company; this will affect the way your brand is perceived in the marketplace.
Consistent Brand Image
In order to have a consistent brand image, a company should create guidelines that define how to use the logo design, where to place the brand logo, and define the slogans or tag lines. It is also important to use standard colors and fonts for all marketing materials.  Once a company has created a nutraceutical brand that embodies the message it wishes to portray to the target consumer market, it's time to promote it on everything including the website, labels, packaging, advertisements, blogs and press releases.
Like many other industries, industry connections are important within the nutraceutical business. The best way to stay connected is by partnering with a nutraceutical manufacturing business/company that is sure to keep the distributor involved and constantly participating in industry organizations and health organizations locally and all over the world.
Brianne Vaskovardzic, a representative for the dietary supplement manufacturer Private Label Nutraceuticals , enjoys tracking and analyzing the latest trends, exciting developments and breaking news within the nutritional product industry. To stay on top of the latest nutritional industry trends, follow her on Twitter @PLNutra or visit the Private Label Nutraceuticals blog.
Subscribe and receive the latest insights on the healthy food and beverage industry.
Join 47,000+ members. Yes, it's completely free.
You May Also Like
---