Specialized Manufacturing is King
Specialized Manufacturing is King
Partnering with an asset management firm can help manufacturers stay current without downtime in operations.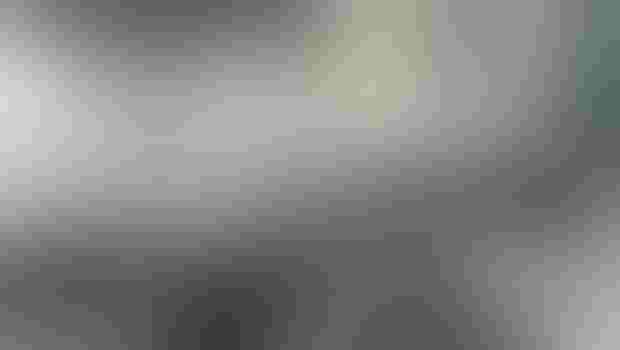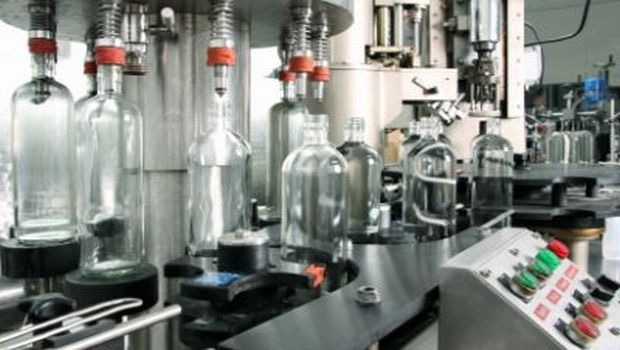 Change at the right time is critical. In today's manufacturing market, change is occurring more rapidly than ever before, and having the right equipment to meet demands is the bedrock of a prosperous company. Being successful means being responsive, not reactive, and keeping ahead of the curve is a key strategy to ensure that success is achieved and goals are met.
Manufacturers need to be in tune with their evolving market. They have to know the where, what, why and how of their operations at all times. It is up to them to be able to solve any issue, make the necessary changes, turn things around, see that improvements happen, and do whatever else is needed to keep their company growing profitably. Therefore, having the capital equipment that efficiently and perfectly suits their company's operational needs, is not a luxury, it is a necessity.
In our industry today, manufacturers, large and small, are being forced to consolidate their processes. This means selling machines that may no longer be the best fit, and replacing them with the equipment that perfectly fits the necessary purpose. The companies that rise to the top are those that know that the rewards of optimizing a facility greatly outweigh the costs, and the entire process does not need to break the bank. These successful companies are constantly forced to change sizes, styles and quantity of product. What sets them apart from their competition, however, is their ability to make the rapid equipment adjustments necessary to adapt to these changes. Being able to manage these types of assets with quick turn-around is imperative, and is unfortunately not something many manufacturers are able to keep up with. While some try, they just don't have the connections, experience, and in-house talent to maximize capital and revenue return on their surplus assets. They struggle to simultaneously add new equipment, get it on line, stay within budget, and meet their deadlines. From a manufacturer's perspective, the view of asset buying and selling focuses on a very small piece of a much larger pie. Manufacturing is its own specialty, and so is asset management.
There are so many opportunities and pitfalls in the area of asset management, that a manufacturer would be wise to outsource this process. Professional guidance in this area will save time, money and a headache that the manufacturer undoubtedly does not have the desire or time to deal with. Additionally, when the job is placed in the hands of knowledgeable professionals, manufacturers can rest assured that the experts will be maximizing the positives and steering clear of the negatives. Asset management issues are not everyday occurrences. They tend to be cyclical; equipment upgrades and modifications are made as the market dictates and demands change. Outside experts have been doing their job for years; they are aware of market trends, know what's best, and can guide you in the direction of the most profit.
It is necessary to dispose of the equipment that is no longer a fit, and then find the correct equipment to best do the job. However, doing it smoothly and with a limited time commitment by your staff is optimal. To get ahead of the curve, a manufacturer, no matter large or small, should start a relationship with a leading asset management firm, even before there is a specific need. Talk to at least a couple of the most reputable specialists. Make sure they offer a full suite of asset disposition and acquisition solutions tailored to fit your needs, while eliminating the complexity and risk from your operations. Get to know them, and have confidence that their way of doing business is a match for you. Manufacturers should see eye-to-eye with their partner. Check their track records, qualifications, reputation and references.
Be certain to choose a firm that has the pulse of the entire market; one that has solid connections throughout the industry. One that is truly on top of all the auctions, liquidations, private treaty sales, and is dealing with them daily—buying at them, conducting them and capable of working with the special terms and conditions required.
Part of the tool set that can really help a manufacturer is knowing what his/her current assets are worth, how quickly they can be liquidated or moved out to make room for changes, and knowing what the new assets are worth. There are times that the new assets must be changed out right away, Many contract manufacturers struggle with changing the mix and match of what goes on in operations at the cost of equipment—but these changes must be made to stay current with customers' needs.
The expertise for asset management is in the details. Call a specialist from time to time to exchange updates and get general advice. It's important to keep the relationship current, and to be aware of anything new these experts have to offer. After all, the firm will be part of the manufacturer's team.
Remember, a manufacturer's success is their success. Without a professional's help with disposing and acquiring the equipment a company needs, it can be a daunting task at best to effectively keep up with the changing times. By obtaining the right knowledge and guidance, a manufacturer will be prepared to get ahead of its competition, keep its facility current, and expertly maneuver with the evolving industry.
Chris Hillseth is president of Chris Hillseth Enterprises, and has nearly 30 years of his own business experience specializing in pharmaceutical and nutraceutical manufacturing equipment.
For more information on manufacturing and equipment, check out the INSIDER Digital Pulse Manufacturing Equipment: Caveat Emptor.
Subscribe and receive the latest insights on the health and nutrition industry.
Join 37,000+ members. Yes, it's completely free.
You May Also Like
---