Special Delivery
Special Delivery
One condition companies need to establish with its contract manufacturers is delivery technology. Peter Zambetti, director, global business development, at Capsugel, explains why that matters.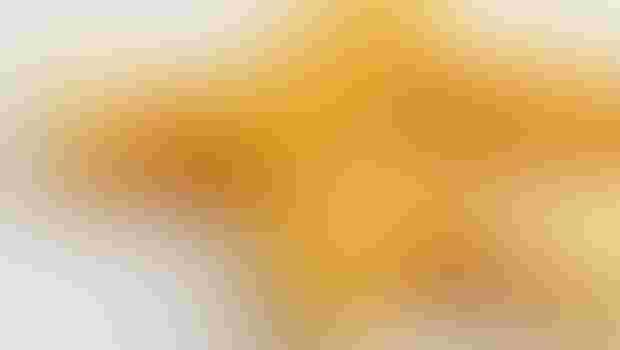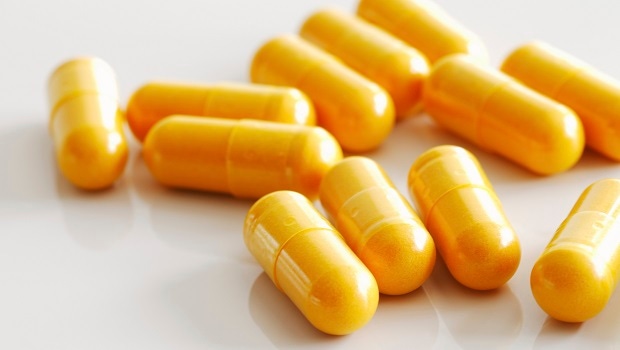 In an increasingly competitive H&N (health and nutrition) industry, supplement manufacturers need an edge to reach growing market segments, including young children and those age 65 and older. The advent of novel delivery forms has given manufacturers new ways to create differentiation, repackage "tried and true" formulations and increase brand appeal. But what innovations couple fresh, tailored, portable delivery without sacrificing manufacturing efficiencies and safety? The answer, which matters to contract manufacturers and the companies who use them, is simple: capsules with a literal twist.
According to Euromonitor, a "winner" in H&N innovation is "novel and convenient delivery mechanisms in easy-to-consume formats, marketed for everyday use."[i] Innovative capsule technologies – such as creative design that allows for a safe, easy open, sprinkle feature – fit the market's call, allowing manufacturers to tout not only portability, but simple, transparent, delivery of precisely titrated doses without unnecessary excipients. Best of all, innovative capsule designs allow all of this with a choice of personalized administration options: swallow or sprinkle, as the consumer sees fit.
The drive toward portability, market differentiation and unique appeal has brought many alternate forms–including sachets, syrups, lozenges, oral strips, gummies and chews –to the marketplace. However, capsules continue to be the preferred VMS dosage form. According to Natural Marketing Institute's 2013 Supplements/OTC/Rx Database (SORD), fewer than one in four consumers prefer taking supplements in a form besides capsules, tablets or softgels—and the preference for capsules has increased by 11 percent in a four-year span.[ii]
As popular as they are, these forms often come with challenges for both the manufacturer and the consumer. Chewables and softchews come and go from the market often due to taste fatigue. Fast disintegration forms such as lozenges and oral strips won't work if the mouth is dry or if a child won't allow ample time for the form to dissolve. From a manufacturing standpoint, sachets, syrups and confectionary forms often require product reformulation and specialized manufacturing equipment–elements that both delay time to market and increase development costs.
Savvy manufacturers also know there are larger, looming marketplace issues that will affect long-term manufacturing decisions, growth, and market penetration. Simplifying delivery forms is particularly necessary when considering the special needs of the rapidly growing age 65-and-over demographic. According to the UN Population Division, the number of people globally who are 60 years or older will increase by a factor of 2.4 in less than 40 years: from 841 million in 2013 to more than 2 billion in 2050.[iii] Capturing this tide of consumers is vital for continued growth.
Yet swallowing difficulties and intricate medicine schedules–serious issues for consumers ages 65-and-over–continue to confound H&N manufacturers as they try to stake ground in this rising, critical demographic. Swallowing issues currently affect 35 percent of the general elderly population and 18-22 percent of those in long-term care facilities [iv], numbers that will rise as life expectancy continues to lengthen. Additionally, an aging population requires packaging featuring easy-open designs that accommodate weakened eyesight and dexterity.[v]
Again, innovative capsule technologies fit the bill. Capsugel scientists have anticipated this growing market demand with improved encapsulation forms such as the innovative sprinkle capsule designed to support consumers that find swallowing difficult–such as older persons and pediatric consumers–who need a quality-controlled delivery form alternative to standard tablets and sealed capsules.
Sprinkle capsules require minimal dexterity to twist the capsule open versus standard capsules with strong locking mechanisms. In fact, in a study of consumers evaluating new sprinkle capsules, 81 percent of participants–including a cohort of elderly persons over 80 years old – found the fresh design to be "very easy" or "easy" to use.[vi] Even with this feature, additional testing shows that these capsules can withstand the effects of normal processing, packaging and standard transportation without separation of the capsule, offering safety and quality assurance to manufacturer and consumer alike. As an additional safety measure, capsules also provide exact dosage of active ingredients, avoiding the "too much or too little" problem common when consumers must measure their own dose.
Sprinkle capsules also directly address manufacturers' requests for innovation without undue time or cost. No new equipment or resources are required, as sprinkle capsules may be filled on the same machines as traditional capsules. And, of course, capsules are naturally biodegradable and dissolve easily.
These capsules may be filled with a defined dose of powder, active layered or extruded/spheronized beads, or "sprinkles" (encapsulated active ingredient multi-particulates), then either swallowed whole or opened and sprinkled on food or in beverages. Emerging technologies, such as proprietary lipid multi-particulates (LMP), may also be used in this new dosage form.
Whatever delivery technology you choose, H&N manufacturers should review what the global market truly demands.
________________________________________
[i][i] Euromonitor. Passport: New Product Developments in Consumer Health, April 2012 (pg. 37)
[ii] Natural Marketing Institute SORD 2013 (data on file)
[iii]http://esa.un.org/unpd/wpp/Documentation/pdf/ WPP2012_HIGHLIGHTS.pdf (pg. 30 of PDF)
[iv] Stegeman et al. Swallowing dysfunction and dysphagia in an unrecognized challenge. International Journal of Pharmaceutics, 430 (2012), 198
[v] Euromonitor. Passport: New Product Developments in Consumer Health, April 2012 (pg. 9)
[vi] Qualitative survey performed by Capsugel in May 2013 in the EU and the USA
Subscribe and receive the latest insights on the healthy food and beverage industry.
Join 47,000+ members. Yes, it's completely free.
You May Also Like
---