Setting product specifications pivotal
Setting product specifications pivotal
Companies in the dietary supplement industry are exposing themselves not only to regulatory risk but to financial and legal peril if they lack written specifications.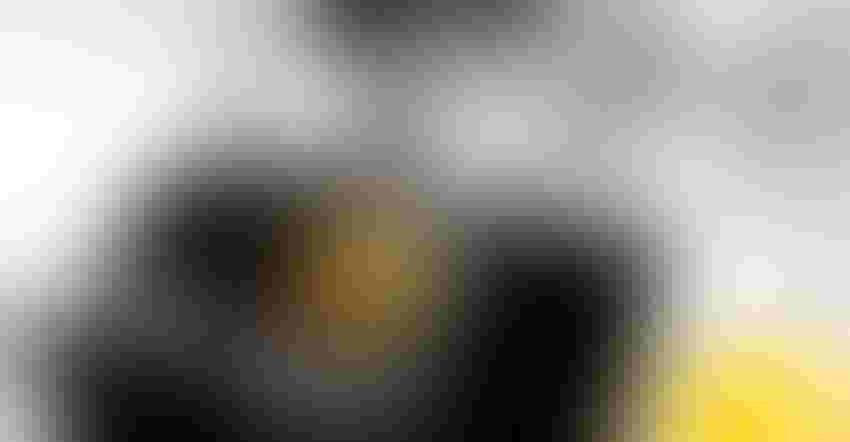 The speed at which commerce operates today is truly equivalent to light speed on fiber-optic cables. Recognizing that the white light we see as humans is a combination of all the known spectrums of visible colors, it is important to know that selecting a consistent color for a natural product can be very challenging as part of the "specification" of the product.
Amazingly, remain companies are still engaged in commerce in the natural products industry that do not reference "color" other than something fairly broad in scope (beige or tan, for example) for raw materials or even finished products. To do this invites mischief throughout the supply chain. The ability to select colors now is greatly enhanced by our technology, and consequently, we should adopt more precise terms regarding product "colors", e.g., utilization of a color scheme to help narrow the specification and reduce the capability of counterfeiting, or economic adulteration.
In the dietary supplement and natural products industry, the unstated bias is to avoid as many things as possible that are synthesized or artificially created. When people are looking for minimally processed foods or supplements, they assume their selection is truly free of what they would consider "un-natural" components. Likewise, when consumers make purchases in response to direct advertising and marketing claims, whether they be via broadcast media or through the internet or written format, they usually rely on written or implied claims regarding the attributes of the product in question.
Companies are exposing themselves not only to regulatory risk but to financial and legal peril if they lack written specifications regarding the components of each product in our industry detailing sources of materials, microbiological levels deemed acceptable, heavy metal analyses, physical and chemical analytical ranges deemed acceptable, country of origin, expected shelf life and appropriate storage and handling conditions.
Consider for a moment a raw material involving a simple combination of two or three herbal powders coming into the U.S. from overseas. The intended use of this mixture is to promote metabolic enhancement and resulting weight loss naturally, by whatever means attributed to the historical use of this formulation. The material arrives at a port of entry, and FDA collects a sample of the material and instructs U.S. Customs and Border Protection to hold the material in quarantine pending test results. The purchaser of the materials is awaiting release to begin production of an encapsulation project for a large media campaign, involving direct response media and internet sales. The FDA laboratories find illegal active pharmaceutical ingredients, often utilized in other countries to stimulate metabolism and enhance weight loss, but which have been banned in the U.S. due to negative side effects evidenced in human clinical trials.
Now, the purchaser of the material has a big problem. FDA and most likely the U.S. Attorney's Office will request the "product specification" file listing all the attributes presumably being offered for purchase to this U.S.-based contract manufacturer. Most likely, there is no reference to APIs (active pharmaceutical ingredients) being solicited for inclusion in the purchase, but is there an express statement of the specification precluding their inclusion? Is there supporting documentation in the purchase contracts or the dialogue between importer of record, producer of the material and the client for the contract manufacturer? Is there documentation in the product specification, specifically calling out rejection for synthetic compounds in the material to be procured?
Actual cases like this have taken place—far too often—and to the detriment of not only contract manufacturers but consumers alike. Failure to maintain adequate and proper written specifications, failure to test for compliance at responsible points in the process under GMPs (good manufacturing practices), and willful ignorance of "additional components" present on an HPLC or other investigative method, will generate significant legal and potentially criminal liability.
Consider for a moment the latest topic du jour in our industry: CBD. There is no shortage of products in the marketplace, and one shudders to think what the plaintiff's bar will do once "specifications" for finished products start being compared to finished goods on store shelves, whether they be gas stations or convenience stores, or even pharmacies. Until FDA states otherwise, the inclusion of CBD in a food or dietary supplement is illegal—period. Just because FDA has not confiscated the products does not change their legal status. To the best of my knowledge, the only CBD product that may be considered legal is found in topical applications, and not intended for ingestion.
Specifications for everything from packaging containers to pallets is a requirement under GMPs.  Multiple Form 483 observations from FDA investigators are being issued to this day—some 25 years after the passage of DSHEA (Dietary Supplement Health and Education Act of 1994)—including failure of proper documentation, even master batch records, which are the ultimate product specifications. Legal liability for preparing dietary supplements according to GMPs rests squarely with the contract manufacturer. Those entities that fail to properly document what is acceptable and what is unacceptable are fair game for regulators and litigators.
Documentation of finished product specifications should not be limited to just the procurement cycle. If companies place dating on their products, there should be compelling evidence in writing that products packaged and stored under ambient conditions (also which need definition) and not exposed to direct sunlight or excessive heat or humidity, will achieve a required milestone of 100% of label potency at expiration.
Coming up with a shelf life "suggestion" is difficult without having accelerated stability equipment, or real-time testing capabilities readily available. The requirement for documentation involving specifications for all the attributes of products in our industry is to provide traceability in the event of a real problem involving safety or contamination.
It is not intended as a punitive mechanism to limit participation in this growing space, but rather as a means to protect consumer health and welfare. To the extent responsible industry can assist the regulators in this process, it requires FDA and FTC to forcefully act against the bad actors that continue to flaunt the rules that most of us live by.
Mark A. LeDoux is founder, chairman and CEO of Natural Alternatives International Inc. (NAI) an organization established in 1980 with facilities in the United States and Switzerland engaged in the research, design and manufacture of nutritional supplement programs and products for multinational clients. LeDoux has been a proud member since 1980 of the Natural Products Association (NPA) based in Washington, currently serving as chairman of its Board of Directors. He is former chairman and current board member of the Council for Responsible Nutrition (CRN) based in Washington and was founding chairman of CRN-International based in Switzerland, serving currently on its board of directors. LeDoux also serves on the Nutrition Industry Association–West board of directors and is a recognized participant of the Codex Alimentarius Commission, the United Nations' food and dietary supplement standard-setting body under joint supervision of its Food and Agriculture Organization and World Health Organization.
Subscribe and receive the latest insights on the healthy food and beverage industry.
Join 47,000+ members. Yes, it's completely free.
You May Also Like
---