Seeking out contract manufacturing partners for supplements: Asking the right regulatory questions
Seeking out contract manufacturing partners for supplements: Asking the right regulatory questions
Seeking out the right contract manufacturing partner for a dietary supplement product means exhaustive questioning and research, to avoid costly future recalls.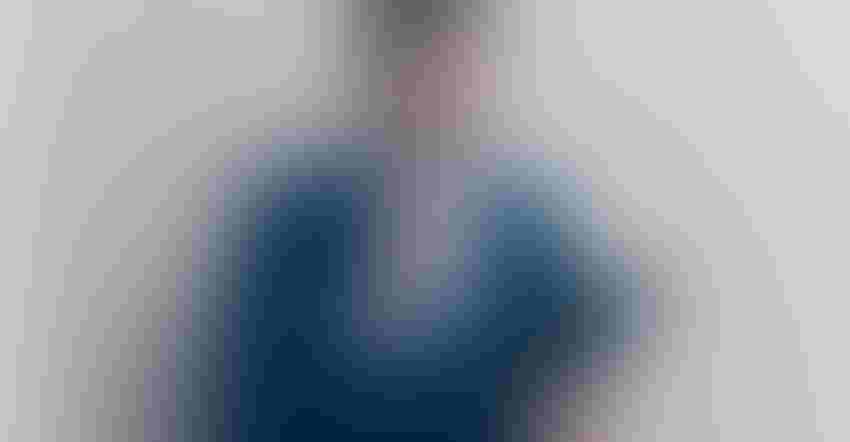 Finding the right contract manufacturing partner in the dietary supplement industry takes time and a clear end game. Companies that do not partner with a reputable "pure play" contract manufacturer may end up with adulterated product and recalls. Case in point: In January 2020, a significant recall of products manufactured at ABH Nature's Products Inc. in New York impacted more than a thousand supplement brands. While recalls can be costly and damaging to reputation, making consumables and exposing consumers to debilitating foodborne illness because of products made at a facility that does not comply with cGMPs (current good manufacturing practices (cGMPs) is a bigger concern. As a brand holder, it's important to keep this top of mind and to not get distracted by the dollars, cutting-corner cost savings or a flashy marketing campaign.
The recall cast a wide net and encompassed products manufactured at ABH between 2013 and 2019. It appears this contract manufacturer ignored FDA for eight years based on a warning letter and several FDA inspection reports that alleged cGMP violations. Finally, the U.S. District Court issued a permanent injunction and closed the facility. The authorities also required the recall of ABH's customers' (the brand holders') products over the six-year time period because it was deemed they were manufactured out of GMP compliance. In addition, numerous labeling violations also occurred, so some of these products were deemed adulterated and misbranded.
Over the years in the dietary supplement industry, many manufacturers have upped their compliance game as they've appreciated they share mutual liability with the brand holder for label claims. Prior to the adoption of Title 21 of the Code of Federal Regulations (CFR), Part 111—the cGMPs applicable to dietary supplements—labels could be drop-shipped along with packaging, with no review, approval or maintenance in a master label file by the contract manufacturer. This includes what is in the Supplement Facts panel and the claims made about the product. If a product lists vitamin D at a certain percent of the Daily Value (DV), the contract manufacturer must ensure it is present in the formulation and maintained through the duration of the shelf life. Some manufacturers offer stability testing services (especially if they have in-house laboratories) or require the brand holder provide stability data to support the %DV label claim. Many also now have regulatory groups that will review labels and the structure/function claims. If a brand states its Magic Melodic Mood Enhancer "eliminates severe depression associated with the menstrual cycle," FDA may kick back the label and ask the brand to remove the disease claim. While FDA deems the menstrual cycle as a normal nondisease state, severe depression is not. If the brand corrects its claim and changes it to an acceptable structure/function claim like "supports mild mood changes associated with the menstrual cycle," the contract manufacturer may ask for references to human clinical research that support the claim for the ingredients in the product.
While these measures may seem cumbersome and a hindrance to brand independence and messaging, they underscore that when making and marketing a dietary supplement, the brand and contract manufacturer are in it together. For more information on claims, the Dietary Supplement Health and Education Act of 1994 (DSHEA) added section 403(r)(6) to the Federal Food, Drug and Cosmetic Act (FD&C), and sections 21 CFR 101.93(f) and (g) to define what types of claims are allowed as structure/function claims and what types are disease claims.
When a brand is ready to find a contract manufacturer partner, it should begin running through a long list of questions. What services do you provide, such as encapsulation, powder blending and tableting? What are your lead times and minimum volumes? Do you warehouse? Do you have refrigerated or freezer storage? What third-party certifications do you maintain, such as GMP, International Organization for Standardization (ISO), kosher, halal, gluten free, vegan, U.S. Pharmacopeia (USP) and banned substance certification? When was your last FDA inspection and what was the outcome? Did FDA issue any warning letters following the inspections? If so, were the violations corrected and closed out? Do you have any allergens at your facility and, if so, what are your allergen controls? Will you allow a consultant to conduct a GMP customer audit of your facilities? And can you provide proof (in the form of current certifications, flow charts and procedures) for all that you've said? It's exhausting or as fun as dating, and equally important to know and trust the contract manufacturing partner.
A brand's list of questions, contained in a contract manufacturer procedure and qualification checklist, will be unique to the type of product being made and claims it will be making. If someone is making a softgel that contains many types of omega oils and botanical extracts and wants to ensure the product can be Non-GMO Project Verified, made with natural ingredients and made in the U.S., it's important to dig deeper into questions about the sourced ingredients and GMO status of each component. It may be more difficult to qualify for Non-GMO Project verification if omegas are sourced from fish oils versus botanical omega sources like flax seed oil. The contract manufacturer will need to be transparent and willing to share ingredient documentation for the verification process and a brand's due diligence. The manufacturer must provide details about the source (natural vs synthetic) of each ingredient and softgel shell component. It also must provide certificates of origin so products can make a "made in the USA" claim. Lastly, ask trusted friends and colleagues for recommended partners. At the end of the day, the upfront initial inquiry pays off with a great product in hand and peace of mind.
Jen Johansen, vice president of quality, regulatory and government affairs, Cyanotech Corp., has 15 years of experience in quality and regulatory, and is a member of the Regulatory Affairs Professional Society.
Subscribe and receive the latest insights on the healthy food and beverage industry.
Join 47,000+ members. Yes, it's completely free.
You May Also Like
---