Scientifically Sound Specifications: No "By-Inputs" Here
Scientifically Sound Specifications: No "By-Inputs" Here
Recent warning letters have noted that using solely the input of a dietary ingredient as the method for verifying the strength of a dietary ingredient, "by input," is unacceptable.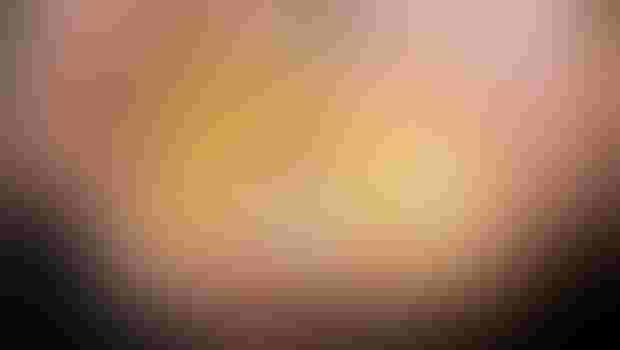 The FDA regulations dictated in 21 CFR 111, Current Good Manufacturing Practice (cGMP) in Manufacturing, Packaging, Labeling or Holding Operations for Dietary Supplements, require that each batch of a finished dietary supplement product must be demonstrated to meet quality requirements for identity, purity, strength, composition and limits of potential contaminants. Criteria used to establish that these requirements are met are supposed to be provided on a finished product specification developed by the dietary supplement company. However, more than 400 warning letter citations for inappropriate specifications were issued in 2013 and 2014, with at least another 175 issued so far in 2015. Many of these violations were due to a failure to have finished product specifications at all, but recent warning letters have also noted that using solely the input of a dietary ingredient as the method for verifying the strength of a dietary ingredient, "by input," is unacceptable.
Indeed, the input of a dietary ingredient alone is not sufficient to verify its strength in a finished product. All tests and examinations that are employed to determine whether a specification has been met must be scientifically valid in accordance with 21 CFR 111.75(h)(1). This means the method must be accurate, precise, specific and rugged. The addition of a dietary ingredient into a product formulation is a manufacturing step; it is not a definitive test method that yields a measured result, nor is it able to assess the ingredient in the finished dietary supplement product when other components are present (specific).
Chemical testing of the ingredient should be accomplished whenever possible. This will prove the existence of an ingredient in the formulation and determine the concentration, or strength, of the ingredient in the finished dietary supplement product. To comply with the Nutritional Labeling and Education Act (NLEA) detailed in 21 CFR 101.9, Nutrition Labeling of Food, added nutrients must be present at a strength that is equivalent to at least 100 percent of the amount declared on the supplement facts panel (SFP) throughout the product shelf life. If chemical testing is not possible due to the unavailability of a scientifically valid test method, the testing may be exempted, provided that dietary ingredient raw material testing, in-process testing, other finished product testing, process controls and other additional information can support that the strength of the dietary ingredient can be verified to meet the SFP without testing, as allowed in 21 CFR 111.75(d)(1).
The incoming dietary ingredient raw material must itself be verified to meet quality requirements for identity, purity, strength, composition, and the lack of potential contaminants as dictated on the raw material specification. During this determination, the material must be held in a segregated quarantine status. Warehouse controls must then ensure the material is managed in a manner in which its quality is not altered. This means the material must be properly identified at all times; stored at the correct temperature, humidity and light conditions; and located where contamination from microorganisms, pests, filth and other extraneous materials is limited.
Next, the raw material must be formulated at an appropriate amount, with sufficient overage, to meet the SFP label claim while taking into account manufacturing variability. This is dictated in the master formula that is part of the approved master manufacturing record (MMR). Once executed, the batch production record (BPR) must document that the correct amount of the dietary ingredient was actually dispensed into the product during manufacture. Established in-process examinations and tests are then used to verify that the batch is uniformly mixed and meet the unit dosage weight and weight variation requirements. Variations on weight cannot exceed the overage amount to ensure that even the smallest dosage unit still complies with the label. In-process chemical tests can also be employed to verify the amount of a dietary ingredient. This can be particularly beneficial if the reason a dietary ingredient is exempted from testing is because of matrix interferences or instrumental quantitation limits.
Other finished product testing can also be used to support that an exempted ingredient is present in the product at the correct, labeled strength. Test results from chemically similar ingredients that are determined to be as expected suggest that the exempted ingredient is also present at expected levels because these ingredients will tend to react the same way during manufacture, especially if both ingredients are introduced and processed in the same step. Results obtained from finished product testing of other ingredients whose concentrations bracket that of the exempted ingredient will further support that the exempted ingredient is present as expected. Finally, the sheer number of other finished product ingredient tests that are performed is important. If all other test results are determined to be within specification, it indicates the product was manufactured according to the MMR and there is no reason to expect anything different from an exempted dietary ingredient.
Dietary supplement companies that are compliant with all parts of 21 CFR 111 will already be performing these activities. A procedure that summarizes the overall process of verifying the addition of a dietary ingredient should then be created and used as the test method reference on the finished product specification. A separate document that describes the details of test exemptions per product should also be generated. The actual result obtained and reported is acquired from the completed BPR. The term "by input" is no longer relevant.
Tara Lin Couch, Ph.D., is an analytical/organic chemist with 25 years of diverse laboratory and regulatory experience in academic, field, contract and manufacturing environments. Couch has exceptional analytical abilities demonstrated also by her bachelor's of science degree in mathematics. She served as study director on numerous EPA and clinical studies, and directed the quality control department at a pharmaceutical and dietary supplement manufacturing facility. Couch also provided scientific expertise and technical support for new product development, product reformulations and on-going production challenges. As a consultant, she now assists companies with the development of FDA-compliant quality systems.
Looking for more information on Scientifically Sound Specifications?
Tara Lin Couch, Ph.D., will speak on "Scientifically Sound Specifications – No "By-Inputs" Here" as part of the GMP Workshop at SupplySide West. The three-hour workshop will take place on Friday, Oct. 9, at Mandalay Bay in Las Vegas. Visit http://west.supplysideshow.com/workshops.aspx for the complete agenda and to get registered.
Subscribe and receive the latest insights on the health and nutrition industry.
Join 37,000+ members. Yes, it's completely free.
You May Also Like
---