Raw Material Qualification: Confidence via Evidence
Raw Material Qualification: Confidence via Evidence
Dietary supplement brands should strive to confidently eliminate the mystery of raw material origins and composition to ensure safe, legal products enter the market.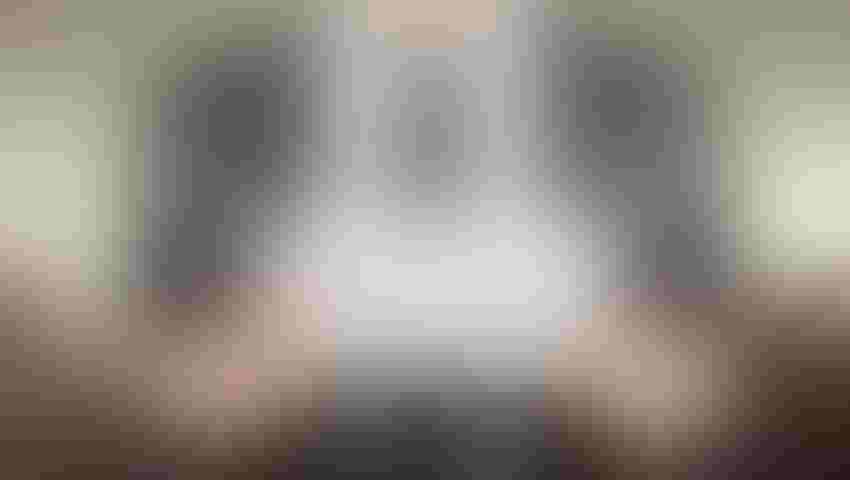 "To meet product specification for identity, purity, strength and composition" has become a mantra of the dietary supplement industry. Taken directly from 21 CFR 111, this simple statement mandates what we do and how we do it. The great psychologist Ivan Pavlov, well-known by his experiments on dogs, once said, "Don't become a mere recorder of facts, but try to penetrate the mystery of their origin." Similarly, in the modern nutritional supplement supply chain, brands cannot simply record the facts that are presented to us, we should strive to confidently eliminate mystery of the raw material origin and composition.
Knowing what should be qualified in the dietary supplement industry can be difficult. Different interpretations of 21 CFR 111 lead to misleading information about how contract manufacturers need to qualify a vendor; should they qualify only a raw material or component, or the entire supplier? Regardless of how we interpret federal regulations, this complex process is essential, not only to avoid corrective actions, but to achieve a good reputation in the industry and to increase consumer confidence in the safety and efficacy of dietary supplements. Newspaper articles that questioned the reputation of our industry could have been avoided if we all had agreed and followed a simple process.
The first step in qualifying raw material is to qualify the vendor. Is the vendor capable of manufacturing acceptable materials? Where is material being manufactured? Does it meet requirements and specifications (organic, kosher, etc.)? While 21 CFR 111 doesn't specifically state how to qualify a vendor, any contract manufacturer that has a good reputation and follows cGMPs (current good manufacturing practices) has developed its own process control system to ensure the material vendor is meeting its quality standards. This qualification step can include an on-site audit and inspection, a questionnaire, proof of certifications, etc. Qualifying a vendor establishes trust and confidence that confirming a certificate of analysis (CoA) is not just a piece of paper, but proof of analysis done, substantiated with raw data.
Once a vendor's reputation is established and qualified, and raw materials have arrived at the manufacturing facility, true raw material qualification commences. Testing begins at the warehouse loading dock, where each raw material is visually inspected to ensure no adulteration or contamination has taken place during shipping or storage. This inexpensive step is often ignored, but can eliminate headaches. Relevant documentation should accompany each shipment, such as a CoA and certifications, both from the manufacturer and distributor. The raw material is ready to be placed into quarantine, where it is sampled and tested for identity, purity, strength and composition. 
21 CFR 111 requires a supplement brand to "conduct at least one appropriate test or examination to verify the identity of any component that is a dietary ingredient." In everyday operations, this can become a complex process of testing using a validated method of analysis and identification against a validated reference standard. Many herbs and botanicals don't have developed reference standards, and often, contract manufacturers have to devise our own methods for testing an active ingredient. Current editions of U.S. Pharmacopeia, European Pharmacopeia, Food Chemical Codex and consultation with the manufacturer are good sources in the determination of the right method to use. Inappropriate testing will produce futile results. While at least one appropriate test is required to verify the identity, it is not the only test a contract manufacturer should perform. Some of the options, in addition to basic organoleptic testing (such as description, taste, odor, etc.) are fourier transform infrared spectroscopy (FTIR), thin layer chromatography (TLC), pH testing, high-performance, thin-layer chromatography (HPTLC), and other compendial methodologies. High-performance liquid chromatography (HPLC) is an analytical technique used to separate, identify and quantify each component in a mixture. FTIR and ultraviolet-visible spectroscopy (UV-Vis) are examples of the techniques used to analyze infrared spectrum of absorption of any solid, gas or liquid substance, allowing for qualitative identification of a component. Inductively coupled plasma mass spectrometry (ICP-MS), a type of mass spectrometry capable of detecting heavy metals at extremely low concentrations, is perfectly suited to test for California Proposition 65 compliance. In some cases, a single test or examination may be all that is needed to verify the identity of a dietary ingredient; in other cases, it may be necessary to conduct more than one test or examination.
While all the above techniques are aimed to identify what goes into the product, it is also important to qualify other components that are in direct contact with the finished goods. 21 CFR 111 and the dietary supplement cGMP rules require a contract manufacturer to, at a minimum, conduct a visual identification of the container and all closures, to review the supplier's invoice and determine packaging specifications are met. The same rules apply for labels, inserts or carton boxes that dietary supplements are placed in.
It's interesting to note all this testing can be skipped. The only legal way to avoid all the qualification and testing is to refer to 21 CFR 10.30 and to write a citizen petition to "issue, amend or revoke a regulation or order or take or refrain from taking any other form of administrative action." In such case, the FDA Commissioner has 180 days to respond. I am not aware of any such petition or its outcome, but our democratic system allows this path as a last resort.
A contract manufacturer that strictly follows cGMPs is presented with a remarkable number of raw material suppliers. Qualifying raw material for use in new products or replacing an existing supplier  often results in longer lead times and a change in price of the finished good. That is never welcome news to a finished product company, but it is not a compromise. As the last link in the supply chain that will touch the actual product, it is the contract manufacturer's obligation and fiduciary duty to make sure the dietary supplement distributor understands the necessity of raw material qualification. As much as contract manufacturers are testing suppliers, the company whose name is proudly displayed on the front of the label needs to perform the same testing on the finished product to ensure it meets specifications. The finished product becomes the "component" that needs to be tested to—you guessed it— "meet product specifications for identity, purity, strength and composition."
Mark Potocnjak, CFO of Herbally Yours (herballyyours.net), has been involved in the natural product industry for 10 years with a focus on marketing, technological improvements and the implementation of the certification programs. Herbally Yours is a custom contract manufacturer in the health and nutrition industry. Potocnjak has donated his time to help Vitamin Angels provide nutrition to more than 40,000 children by organizing and fundraising for marathons.
Subscribe and receive the latest insights on the healthy food and beverage industry.
Join 47,000+ members. Yes, it's completely free.
You May Also Like
---