Quality and Authentication of Botanical Materials
Quality and Authentication of Botanical Materials
Plants are complex, and more is being understood about them every day, but there is still so much to learn. How we approach them for product formulation, for supplement preparation and for testing can vary widely. Learn more from Elan Sudberg as he offers insight on the authentication of botanical materials.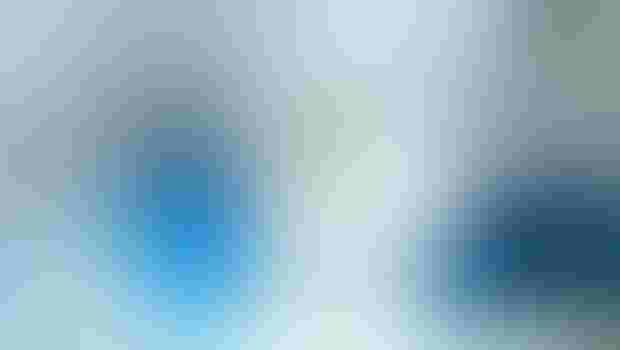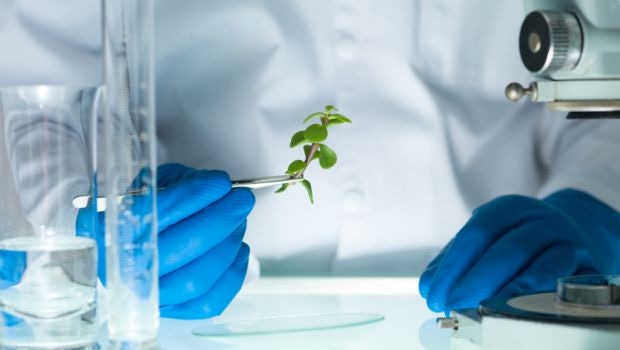 Do plants have a soul? They certainly have an essence, that which defines them and can impart benefits. Or is it their genetic coding alone which dictates so many things about them, including their identity? Plants are complex, and more is being understood about them every day, but there is still so much to learn. How we approach them for product formulation, for supplement preparation and for testing can vary widely. Sometimes they are treated mechanistically, or allopathically. Other times holistically, almost spiritually. From the lab perspective, we take an orthogonal approach.
Plants respond to stimulus almost like animals do, but how about when they have been picked, dried and rendered into dietary supplements? Do they still have a soul? I'd like to think their soul lives on as a legacy in our finished products based upon their intended but not legally mentionable effects on our bodies. The real question behind all this philosophy stuff is how to define, test and maintain quality.
Like beauty is in the eyes of the beholder, so too is quality. It can be defined in many ways, depending on the user's intention. Sometimes it's based on parameters dictating that a product works, or not. We aren't supposed to talk about that in our industry because of the risk of misleading consumers with unverifiable claims and incurring huge FTC fines. At the basic and foundational level, our industry is set by poorly written cGMPs (current good manufacturing practices) and quality is defined by identity only. It is or is not? It's that simple. Stop there unless you need to prove your label claims. All you need to do is prove it is or is not what you say it is. However something is missing there. Roses are great; however, the ones I prefer have a beautiful bloom and a memorable scent. No one would buy spent Ginkgo biloba leaf (plant material that has been previously extracted and is void of any useful phytochemicals) and call it ginkgo leaf. Or would they? How could we determine that?
The best smelling lavender flowers or the green tea with the most caffeine can legally be labeled as just lavender and green tea, respectively. Unfortunately, the weakest smelling lavender and green tea with no caffeine are also able to be labeled as lavender and green tea unless the tests to assess quality are tuned to the true nature of natural products. You can't say it but I can, this is about effectiveness.
Because we are still learning about plants, the allopathic approach of just testing for known marker compounds may not produce the most efficacious products. Just because we don't know everything there is to know about all the constituents in a plant doesn't mean we shouldn't make sure they are in there.
As you can see from the philosophical thoughts above, authentication of botanical raw materials is a challenging task considering the various parameters one might meet. The cGMPs state you can use any scientifically valid test to prove ID and be on your way into compliance; however, only by employing the concept of orthogonality and fit for purpose testing will you not only comply with basic levels of cGMPs, but also ensure the final products are effective. The ultimate goal, for everyone, should be to ensure the products are safe, effective and, in order to keep our doors open, garner repeat sales. We do that by taking the high road and testing beyond simple identity, but by employing time tested and globally accepted methodology to ensure identity, purity and potency.
At the core of industry quality assurance and regulatory compliance are time tested and globally approved methodologies including botanical microscopy, high performance thin layer chromatography (HPTLC) and high performance liquid chromatography (HPLC).
The natural products industry is growing in complexity and, headlines aside, compliance is improving exponentially. With increased compliance requiring more testing, and with non-experts in the media and legal world weighing in on how that should be done, an understanding of what testing methods are available, how it is decided what to use and when, and the best way to work with a lab to minimize complications are all more crucial to understand than ever before. The industry's sustainability depends upon it.
The fact is, there is no silver bullet in quality control. The orthogonal approach that utilizes not just one technology but multiple scientifically compatible technologies is the approach that answers all the questions about a product that must be asked. "Fit for purpose" testing is critical to success in cGMP compliance, as well as producing a product that imparts the benefits the consumer expects and deserves, and this presentation will demonstrate how utilizing these scientifically compatible technologies to support and strengthen one another, orthogonally, can only improve the public's confidence level by ensuring the safety and efficacy of the dietary supplements that reach the consumer.
élan M. Sudberg is CEO of Alkemist Labs, a passionately committed contract testing laboratory specializing in plant authentication, botanical ingredient identification and quantitative analytical services to the food and beverage, nutraceutical and cosmeceutical Industries. He holds a degree in chemistry from California State University Long Beach, and has authored numerous journal articles on phytochemistry and analytical techniques for the natural products and nutraceutical industry. He is a board member of the American Herbal Products Association (AHPA), as well as AHPA's Education and Research on Botanicals Foundation, and former chair of the Hemp and Medical Marijuana committee.
Looking for more information on Botanical Testing?
élan M. Sudberg  will speak on "Authentication of Botanical Raw Materials & Transparency Using Globally Accepted Methodologies" as part of the Botanical Adulteration panel discussion at SupplySide West. The two-hour session will take place on Thursday, Oct. 8, from 2 to 4 p.m. at Mandalay Bay in Las Vegas. Visit west.supplysideshow.com/panel-discussions.aspx  for the complete agenda and to get registered.
Subscribe and receive the latest insights on the healthy food and beverage industry.
Join 47,000+ members. Yes, it's completely free.
You May Also Like
---