Private label that fits pharma brands
Private label that fits pharma brands
Pharmaceutical companies are increasingly occupying the dietary supplement space and raising the bar on what to expect from a private label manufacturer.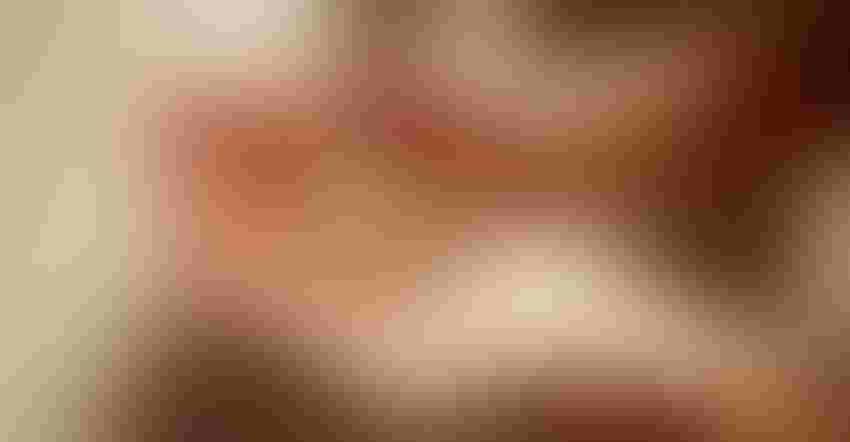 In the past years, one of the biggest shifts in the dietary supplement industry has been the arrival of pharmaceutical companies. They are opening supplement divisions and launching supplement brands increasingly. Why? A single piece of market data speaks volumes: according to the "World Market for Consumer Health" report from Euromonitor, the vitamins and dietary supplements market will reach the value of the OTC market in 2025.
With generics and lack of innovation in the small molecule drugs area, pharmaceutical companies were forced to look for new lines of income and set their sights on supplements a while ago. With such an influential new buyer in town, the entire business-to-business (B2B) service segment of supplements should consider adapting, especially private label providers.
Not only has PharmaLinea seen a shift in the increasing number of pharmaceutical brands launching its products, the number of pharmaceutical companies sourcing for services at Vitafoods Europe has been steeply rising. Companies like Sanofi, Bayer and GSK all owe sizable portions of their sales to supplements, and the latter two companies both ranked in the top five companies in 2020 vitamins and dietary supplement sales, according to Euromonitor.
They're moving into supplements because of the natural alternatives trend, faster launches with fewer regulatory complications, a new pool of consumers and new routes to market. But in many cases, establishing supplement production plants or sections can be a logistical nightmare for pharmaceutical environments. Pharmaceutical companies also don't necessarily have the experience with development specifics of supplements—higher product complexity (pharma often deals only with a single isolated molecule, and supplements can include several whole extracts), the consumer pressure on taste and appearance, various delivery forms not present in pharma, etc. Additionally, they are pressured with time to market. It is thus a convenient option to outsource both development and production of supplements to private label providers.
For this type of cooperation to function, private label supplement manufacturers need to adapt their business model. For as pharmaceutical companies enter, they bring along with them a set of completely different requirements and expectations. In short, they do not expect to receive only the product itself, but a substantial amount of information, intellectual property (IP) and service along with it.
One of the big differences is product stability. While most regulatory authorities do not require supplement labels to include stability data (e.g., expiration dating) for active ingredients—for instance, FDA requires only that such expiration dates, if labelled, are supported by stability data—most pharmaceutical brands PharmaLinea has encountered demand such stability data. Their brands usually come with a rich history; they are too well-known, have invested too much and have too much depending on their brand image to be able to afford risks that could lead to extremes such as a product recall.
Likewise, pharma companies are often very demanding about clinical support of the product, not only because they need to maintain the brand's reputation for efficacy, but also because their most established channel of promotion is medical detailing. To promote supplements to health care professionals credibly, they require products to be developed with a sound scientific basis and clinical trials supporting the efficacy of the ingredients or the finished product. This brings a completely different pressure on the traditional portfolio of a private label  supplement provider.
Regrettably, private label is somewhat synonymous with the cheap, simple and repetitive alternatives of existing products. This perception was propelled across all industries by retailers launching their lower-cost store brands to complement the more recognized brands on their shelves and dominate the price-sensitive segment. The perception is still confirmed by the majority of private label supplement providers offering a catalog of simple, commodity-based and price-driven vitamin-mineral combinations. Additionally, as Pharmalinea often hears from its clients, the business model is still, more often than not, a simple exchange of materials, as opposed to providing service.
Yet pharmaceutical brands typically require much more. All the scientific background on the product. All the stability data. They require answers to questions like: "How was stability tested, by whom and using what method?" "How was the clinical trial done, what were the inclusion criteria, what was the sample size?"
In our experience, catering to a pharmaceutical brand requires availability for consultations, holding webinars and preparing specific materials. It's providing the manufacturer's experts to speak at the brand's launch events, educating their medical representatives, consulting them on the positioning and campaigns based on previous launches by other clients—it's a constant exchange of intelligence after the purchase of the product. This is completely different from what a private label service might have been considered 20 years ago (or maybe even still) by some.
What does this mean for private label providers in the supplement industry? Do they all have to completely shift their business model? No. A substantial segment of brand owners will always be looking for simpler price-competitive products. But the undeniable shift is worth considering and  showing no signs of reversal at the moment. This might also be due to another force pushing in the direction of higher quality and scientific substantiation.
Supplement consumers are increasingly health-conscious, educated and demand products to bring proven benefits. As awareness and availability of information rise, so does the pressure on companies placing products on the market.
Blaž Gorjup is chairman and founder of PharmaLinea Ltd.
Subscribe and receive the latest insights on the healthy food and beverage industry.
Join 47,000+ members. Yes, it's completely free.
You May Also Like
---