Personnel Moves, Infrastructure Investment and Reorganizations among Industry News
Personnel Moves, Infrastructure Investment and Reorganizations among Industry News
From personnel moves, unique partnerships and new products; to advances in testing, facilities and online resources; to ingredient recognition and company reorganization; the industry has been abuzz with new developments.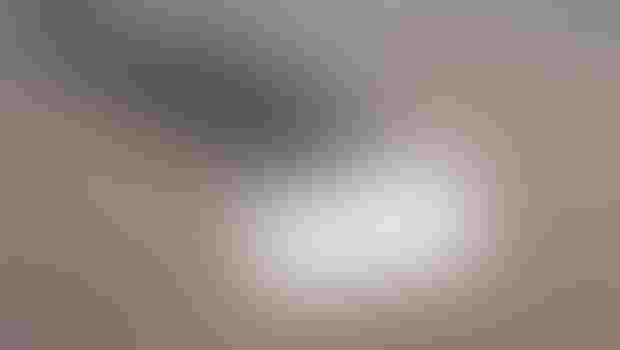 From personnel moves, unique partnerships and new products; to advances in testing, facilities and online resources; to ingredient recognition and company reorganization; the industry has been abuzz with new developments.
Algae Life Sciences Inc. (AlgaeLife), a subsidiary of BGG, announced its Haematococcus pluvialis production has obtained organic certification by Ecocert, an organic certifying agency based in France. Haematococcus pluvialis is well known for its high content of the antioxidant astaxanthin and is the starting material AlgaeLife uses for the production of its AstaZine™ product line. This achievement comes after a long-term product development project and heavy investment to become the world's first organically produced astaxanthin.
"While brands will have to check on their local regulations, we're confident that in most markets, our customers can now launch our astaxanthin powder and use "Organic Astaxanthin" on their labels," said Joe Huff, CEO of AlgaeLife's North American operation. "We're currently looking at emerging delivery methods which will allow brands to use a certified organic logo such as the USDA's on their packaging as well."
Fruit d'Or added two sophisticated testing technologies to ensure identity, authenticity and purity of its growing suite of targeted cranberry ingredients for a wide range of consumer health products.
The first test is DNA barcoding, performed to prove the starting material is indeed cranberry. "DNA barcoding should be heavily considered for all materials of natural origin, so that the processing of authenticated material may move forward accordingly," explained Stephen Lukawski, director of global business development, sales and marketing for Fruit d'Or. "It is critical to perform DNA barcoding on the unprocessed, raw ingredient because as the material moves through drying, milling, etc., these processes can cause a breakdown of the DNA structure, making it much more difficult—if not impossible—to detect DNA in final finished products."
While DNA barcoding is applicable for authentication of the cranberry fruit (raw material), it does not provide qualitative (what does it look like) or quantitative (how much is there) information on the bioactive constituents (proanthocyanidins) of cranberry raw ingredients and/or final formulated products. Fruit d'Or, in conjunction with Christian Krueger, CEO of Cambridge, Wisconsin-based Complete Phytochemical Solutions LLC, has incorporated MALDI-TOF mass spectrometry for purposes of authenticating A-type PAC in both its raw ingredients and finished products. Collectively, these sophisticated analytics will support efficacy, standardization and authentication from the beginning to the end of the process.
In working with Krueger, Lukawski added, "We have been able to adopt both test methods that will complement one another to achieve a higher standard of quality. These new analytical tools need to be recognized of their importance to further enhance the trust and respect needed from consumers to grow the nutraceutical industry."
Gnosis announced the Brazilian National Health Surveillance Agency, ANVISA, approved the use of vitaMK7®, vitamin K2 as MK7, as a novel food ingredient to be used in finished products in Brazil.
Vitamin K2 was added to the Official Diary of the Union (Diário Oficial da União Brazil's, DOU, equivalent to the U.S. Federal Register) and allows the commercialization of both vitaMK7 powder and oil grades.
Spiroflow, a bulk material handler and powder processor, appointed industry veteran Kevin C. Bowen as a member of its strategic advisory board. The role of the board is to provide guidance on market growth, product strategy and innovation.
Bowen's long and distinguished career spanned various roles at K-Tron, culminating as president of Coperion K-Tron at Hillenbrand.
"Kevin Bowen is a highly valued industry leader and colleague who can offer immense insight and guidance as Spiroflow continues to grow," said Jeffrey Dudas, co-chairman of Spiroflow Holdings.
Close collaboration between the two manufacturing facilities in North Carolina and Lancashire, UK, streamlined company processes and enabled continuous exchange of technical developments, resulting in the company now going to market with a unified worldwide strategy. Spiroflow has successfully expanded into end-of-line robotic automation in North America and has several new products coming to market later in 2016.
Nellson Nutraceutical, a full-service nutrition bar and powder provider in North America, announced a reorganization of its facilities—including the relocation of California's corporate headquarters from Irwindale to Anaheim, and the transfer of Salt Lake City's powder operations to the Anaheim manufacturing facility. Scott Greenwood, Nellson CEO, said, "Having successfully executed two major acquisitions over the last 14 months, we have undergone a detailed analysis and determined it was necessary to realign our operational capabilities to better serve customer demand."
The new headquarters, attached to the Anaheim powder facility, represents one of many new innovations Nellson is currently undertaking in a re-stage of its business brand. Greenwood added, "The plan includes an investment in our new corporate headquarters, as well as a substantial investment in the manufacturing plant in Anaheim. These changes will strengthen our capabilities and enable Nellson and our employees to provide an improved level of service to our customers."
The investment in the 300,000 sq. ft. facility reflects significant infrastructure and process improvements, including 14 upgraded blending rooms, enhanced allergen weigh-out rooms, high-speed packaging equipment, and additional functional capabilities for new products. The new headquarters will also house a Research and Development (R&D) Center of Excellence, creating a centralized corporate R&D function for powder innovation and applied development. The newly redesigned facility is planning to add approximately 225 jobs.
Mazza Innovation Ltd., a global provider of premium-quality, solvent-free botanical extracts, announced the opening of its first large-scale commercial extraction processing facility for its PhytoClean™ cranberry, green tea and blueberry extracts, as well as other clean-label ingredients. Mazza's process is a significant advance in environmental standards for extraction technologies.
The 38,000 sq. ft. facility has received its GMP (good manufacturing practice) certification and is fully compliant with the quality requirements of dietary supplements and natural health product manufacturers, including organic customers in the near future. Since the Mazza PhytoClean process only uses water as its solvent, no costly solvent-handling environmental safety permits or explosion-proof equipment were needed for construction. The company noted this translates into competitive pricing for ingredients and contract manufacturing services.
"Opening and initiating large-scale production is an exciting and important milestone for Mazza, as we enter commercial production of our advanced premium extracts," said Benjamin Lightburn, president of Mazza Innovation. "Our extraction technology can be applied to source many different botanical ingredients with higher purity than is typically available."
Naturex signed an exclusive agreement for use of Mazza's patented pressurized low-polarity water (PLPW) technology to extract phytochemicals from cranberries. As part of the agreement, Mazza will use its PhytoClean™ extraction process to produce cranberry extracts exclusively for Naturex in its newly opened facility in British Columbia. The green technology efficiently extracts bioactive compounds, including polyphenols, alkaloids, glycosides and specialty carbohydrates that can be used as ingredients for functional foods, dietary supplements and beauty products.
Olivier Rigaud, CEO of Naturex, commented: "This open innovation partnership with Mazza Ltd. is a great opportunity to bring the global market new natural clean-label ingredients using environmental-friendly technologies."
Naturex also launched INGENIUM, an open innovation Initiative with the goal of advancing technological breakthroughs by sourcing and supporting innovative ideas from various sources. As part of the program, the company will be partnering with new start-up companies whose promising business ideas and technologies may be valuable to Naturex's development. Partnerships will include extensive advice and mentoring on various levels, (regulatory, legal, logistics, marketing, etc.) and Naturex will also make its facilities—for example, the analytical or application labs—available to the chosen candidates.
Naturex is also planning to establish a technology advisory group (TAG) which will include highly respected technology business actors and/or key academic opinion leaders. Privileged research areas will include biotechnologies, new extraction and cultivation processes, identification of new botanicals or digital marketing technologies.
Doug Klaiber, CEO of Naturex-DBS division, will help establish the open innovation initiative. His background as an entrepreneur in innovative ingredients at Decas Botanical Synergies (DBS), a company acquired by Naturex in 2012, make him the ideal candidate.
"Open Innovation is key to our BRIGHT2020 strategic plan," Rigaud stated. "Our aim is to generate 10 percent of sales through new product developments by 2020, and we know that innovation cannot be provided solely by our own research. By crowdsourcing innovation, Naturex can improve customer value, drive advancements across industries and, last but not least, foster local economic development."
ENI (Ethical Naturals Inc.), a North American distributor of vegetable-sourced glucosamine, announced the release of an educational infographic. Available to view or download, the "Vegetable Source" infographic is designed to help demonstrate that the vegetarian and vegan market has evolved from niche to mainstream, creating a significant and rapidly growing consumer group that is perhaps more focused than any other on health and wellness. At the same time, Americans across the demographics of the Baby Boomer generation are beginning to confront the facts of aging, such as the need to support healthy cartilage for supple, pain-free joints.
ENI CEO Cal Bewicke said, "By satisfying the demands of the rapidly growing vegetarian-aware and GMO-apprehensive markets, we have the potential to transform supplement manufacturers into an emerging growth market opportunity. The secret lies in clean-label, vegetarian formulations that avoid GMO ingredients."
HORN, one of North America's premier distributors of specialty ingredients and raw materials, unveiled HORN Human Nutrition—a new division within the company's distribution business structure, formed as a result of the reorganization of the company's distribution business units. Now under this division are HORN FoodTech, HORN Nutraceuticals and its manufacturing arm, Nutri Granulations.
"The creation of HORN Human Nutrition expands our capacity for serving our valued partners and fortifies our company's leadership within the functional foods, nutraceuticals, pharmaceuticals and other human nutrition markets," said Kevin Salerno, president, HORN Human Nutrition. "There are natural crossovers within these markets, and the formation of this new division provides a platform for HORN to better serve the industry and maximize business opportunities within existing partnerships."
In addition, long-time company executive Jacqueline (Jacqui) Grisotti was promoted to the role of HORN FoodTech sales manager. A food scientist with nearly 25 years of industry know-how, Grisotti will be charged with leading the HORN FoodTech sales team to drive synergies within the new division, alongside Adam Ernst, vice president of HORN Nutraceuticals and Sandy Chien, Ph.D., vice president of Innovative Products at HORN. 
Grisotti has served at HORN for 22 years in various sales and business development roles of increasing responsibility, and has been an active member of the Institute of Food Technologists (IFT) for more than two decades.
"The FoodTech team is comprised of some of the finest food technologists in this industry, and I am eager to take the lead of such an impressive, seasoned group," said Grisotti. "Without a doubt, we are poised for significant growth with the creation of HORN Human Nutrition and the availability of additional resources and opportunities for our teams."
Biova LLC, a global leader in water-soluble egg membrane (WSEM), announced new personnel and expansion at its sales and marketing offices in Olathe, Kansas.
Kathy Hockla was promoted to channel manager. Her responsibilities have grown to include sales and marketing operational administration, as well as working in sales management. Hockla was previously Biova's project manager.
Merriam Vater, sales representative, will focus on expanding domestic sales opportunities for Biova's WSEM ingredients in the natural products market.
Ella Sue Roche, inside sales support, will carry out a number of support functions that assist Biova's global sales and marketing teams.
Additionally, Biova has added office space at Olathe's Kansas Bioscience Park.
IntoTheRainforest.com is the newly redesigned website of Ecuadorian Rainforest LLC, a wholesale raw materials supplier. The site will serve as a comprehensive ingredient resource for manufacturers, formulators and distributors, and bolster the company's mission of supplying raw materials from South America and beyond.
"Our revamped website is focused on making it easier for visitors to source raw materials," said Steve Siegel, vice president of Ecuadorian Rainforest. "We want to show our commitment to ingredient buyers by providing intuitive features, ingredient information and presenting it in a time-saving manner."
The website offers visitors faster searchability of hundreds of botanical ingredients via a responsive design, whether accessed from a desk computer, tablet mobile device. In addition, popular functional categories such as fiber, natural sweeteners, plant protein and superfoods have been added to help formulators create the next generation of natural products. Product information or a quote are only a click away, as the website now offers multiple contact options, including live chat.
Existing clients can take advantage of the new website's online account-management tool. Through Ecuadorian Rainforest's account manager function, clients will be able to look up previous orders, receive a purchased products report and download order-related documents.
SPINS™, a leading provider of retail consumer insights, analytics and consulting for the natural, organic and specialty products industries, announced the addition of Judy Seybold as the vice president of content services & operations. Seybold's expertise lies in educating consumer packaged goods (CPG) manufacturers and retailers on regulatory compliance, and how to meet the evolving demands around food ingredients and labeling. In her new role, she will be responsible for leading all facets of the content services group and ensuring the quality, accuracy and evolution of the SPINS product library.
"Judy's deep understanding of product profiles and labeling, her substantial knowledge of nutrition, along with her experience in database and attribute development make her a natural fit for this newly created role within SPINS," said SPINS CEO Tony Olson. "Her involvement in developing technology tools to help organizations understand 'better for you' foods to drive business results will be an invaluable asset as SPINS continues to ramp up our digital solutions in the marketplace."
Seybold has nearly 30 years' experience in nutrition, most recently as principal at WellnessPlaceRD, where she provided education, nutrition and regulatory labeling guidance to Global R&D teams, sales, marketing and technology companies. Adding to her experience as vice president of InteliChoice at Foxfire, Seybold led the business and technical design of shelf edge programs and managed the development of a nutrition attribute database and merchandising program that helps retailers translate big data into meaningful wellness programs for their shoppers at retail.
NP Nutra® (Nature's Power Nutraceuticals) launched a handful of new products, including:
• a premium, organic blueberry juice powder produced using a unique light wave drying technique to preserve the most color, flavor and quality of the fruits
• an organic lemon juice powder
• organic spinach powder
• Noni P.E. 5:1 powder (organic)
• lo han guo (P.E. 7 percent), also known as monk fruit
Subscribe and receive the latest insights on the health and nutrition industry.
Join 37,000+ members. Yes, it's completely free.
You May Also Like
---