Partner with a Contract Manufacturer on Quality
Partner with a Contract Manufacturer on Quality
A natural product brand may not be an expert on quality control procedures, so it needs to ensure its contract manufacturer has the knowledge to produce safe, legal products.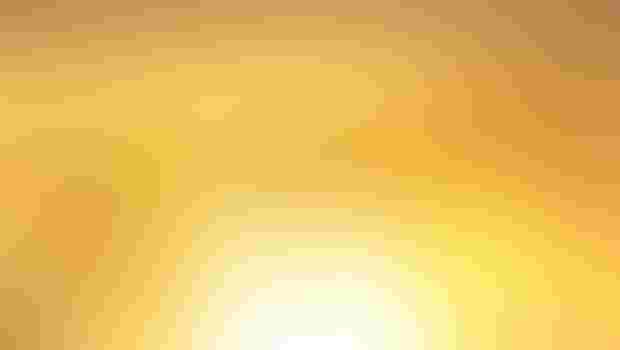 The extent of a contract manufacturer's GMP (good manufacturing practice) compliance isn't always evident by visiting or even auditing its facility. A brand owner has to be certain that its quality expectations are met, but it won't find answers if it doesn't know which questions to ask.
If a brand is ready to add a powdered product to its portfolio, it needs the right contract manufacturer to produce it. Before partnering with a manufacturer and putting a brand's name on the packaging, it must communicate its expectations on product quality and gauge the effectiveness of its quality control (QC) unit. The pricing may be right, and the manufacturer's certifications may appear legitimate, but if the brand owner doesn't have working knowledge of the fundamentals of powder manufacturing, how can it thoroughly evaluate the manufacturer? A brand must educate itself on the manufacturer's facility, ingredients, process and overall compliance. Only after that channel is open can a brand communicate problems, collaborate on solutions and form a successful partnership.
First, ask if the plant meets the needs of the product. The brand should know the answers to the following questions:
·         What is the capacity and timeline this facility is capable of following, and is this consistent with production expectations?
·         What certifications does the manufacturer hold, and are they compliant with the regulations the product must meet?
·         Does the facility manage organic ingredients, non-GMO products or allergenic material? If so, what controls does it have in place to prevent cross-contamination?
·         Does the facility have specifications for temperature and humidity, and a reduction of static electricity buildup? Are there controls in place to meet those specifications?
·         Is equipment well maintained and cleaned to a level that is safe and sufficient?
Try to recognize the level of expertise that the manufacturing team has on the type of product. A brand may not be an expert on the physical and chemical properties that are relevant to powder manufacturing, but it should expect the manufacturing team to carry that expertise.
Guarantee Ingredient Quality
Companies want to be clear with their copackers on the ingredient procurement plan. Will the brand secure raw materials purchases to be shipped to the manufacturing facility, or will the manufacturer handle sourcing and purchasing?
If the manufacturer is doing the sourcing, the brand owner needs to ensure specifications are in place for all raw materials. If the contract manufacturer doesn't have specs, then they can develop them together. Written specifications should include, at a minimum, the method of identification and limits on contaminants. Physical characteristics of the ingredient should be considered; out-of-specification results on attributes such as moisture content or mesh size can slow production or result in costly downtime.
A brand owner should understand the qualification process used for vendors and suppliers. A certificate of analysis (CoA) won't always be reliable, and it will not tell if a vendor complies with food safety and security requirements. A manufacturer's quality control (QC) team should be performing its own ingredient testing, and the brand owner should be confident in the level of sanitation, security and traceability that the suppliers meet.
Partnership to Prevent Complications
A manufacturing team should work with the brand on reviewing the product's packaging and label. Labels can be a decisive product specification because it must accurately reflect the product that bears it. By preparing label artwork early on, the manufacturer becomes aware of a company's expectations and can address any uncertainties. Both parties should confirm that the ingredient list and nutritional information correspond with the formula and master manufacturing record (MMR). A second pair of eyes can catch inaccuracies and assess whether any claims on the label are overreaching. Disclosure of allergens is a major component of label compliance, and a manufacturer can tell whether a company's packaging effectively proclaims the risk to any persons with allergies. Misbranding of any kind is grounds for regulatory action.
Before full-scale production, a pilot or scale-up batch is useful to validate the blending system and identify potential problems. Use the pilot batch to:
·         Establish blend times, equipment settings, the sequence of adding ingredients to a mix and the need for any processing aids. These specifications can be codified into a work instructions section of a MMR to verify consistency and reproducibility in the product.
·         Ensure a uniform blend of all ingredients is produced. All dietary ingredients, as well as nutrients, flavors and colors should be equally dispersed throughout the mix. Blend uniformity is vital to finished product compliance, so make sure that the manufacturer's quality team can produce evidence of a successful blend.
·         Develop a sampling plan. If specs are confirmed by laboratory analysis or other testing, make sure samples are representative of the entire blend. Successful blender sampling plans are stratified and collected from critical control points in the blender. This can include the top, bottom, sides or any area that may present challenges to the blending process.
The communication, transparency and expertise that a brand owner shares with its manufacturer are the keys to a product's quality. By focusing attention on these factors from the start, a brand can foster a strong relationship with its contract manufacturer.
Choosing the right contract manufacturer and maintaining a solid partnership is critical for supplement companies navigating the challenging regulatory and consumer market. For tips on finding a third-party manufacturer to help build a successful product, visit INSIDER's Contract Manufacturing Content Library.
Dwight B. Shaulis has nearly 40 years of experience in product development, manufacturing, and quality assurance for both the food and nutraceutical industries. In his role as vice president of quality product development, he improves the efficacy of existing formulations and builds custom formulations for the clients of LifeTree Manufacturing LLC.
Tony Genco is quality control and regulatory affairs manager for LifeTree Manufacturing.
Subscribe and receive the latest insights on the healthy food and beverage industry.
Join 47,000+ members. Yes, it's completely free.
You May Also Like
---