Nutrition industry supply chain transparency
Nutrition industry supply chain transparency
From raw materials to packaging components and sourcing from around the globe, the increased need for transparency is especially critical to supply chain management.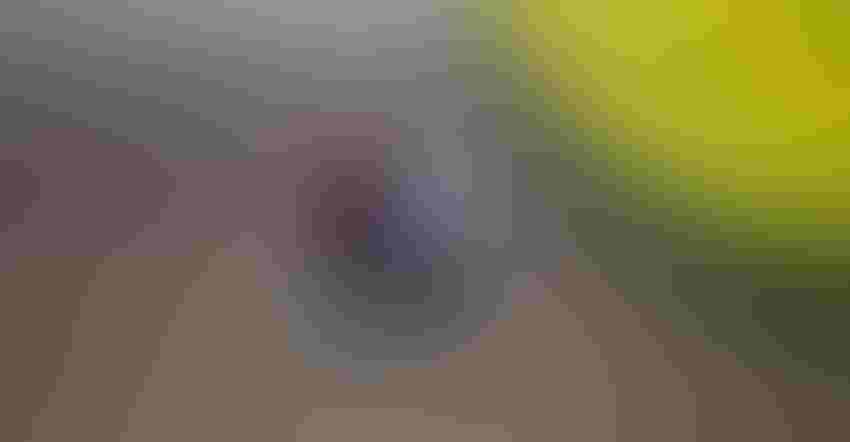 Insider takes
Authentic transparency should be reflected in a contract manufacturer's culture and processes.

Even after being qualified and approved, suppliers should be monitored for ongoing performance.

A quality manufacturing partner will quickly communicate potential issues and suggest solutions.
As consumers and regulatory agencies increasingly demand greater disclosure from the nutrition industry to rightfully ensure the quality and integrity of products in the marketplace, transparency is more important than ever. From raw materials to packaging components and sourcing from around the globe, this need for transparency is especially critical to supply chain management.
Transparency starts at the roots
A culture of transparency should be evident in a firm's DNA. Whether it's adherence to cGMPs (current good manufacturing practices) and other industry regulations, or consistent communications with internal colleagues and external brand customers and suppliers, this pervasive culture of transparency is vital for manufacturers to develop trustworthy industry partnerships and to ensure quality products for their customers' end consumers.
This culture of transparency is carried into supply chain management by measures including very thorough documentation and careful selection and auditing of suppliers, among other criteria. It's critical to have a clear understanding of specific supplier details, such as where their materials are coming from; where their materials are grown and harvested; how they are extracted, produced, transported and handled along the way; and how they are stored once they reach the warehouses.
None of this transparency is possible without being able to validate that all stakeholders up and down the supply chain are doing what is required of them to maintain quality standards.
A progressive process
The ability to provide a high level of supply chain transparency from firms and industry has definitely been a progressive process. Developing the testing protocols and systems necessary for supply chain validation is an ongoing effort, as manufacturers need to link together a series of processes across various networks within the supply chain in order to effectively ensure quality.
One of the important standards within the supply chain validation process is establishing a very clear procedure for how a brand can qualify its suppliers. This includes establishing requirements, such as suppliers needing to be open to quality and on-site audits. Additionally, it's important for suppliers to be able to disclose the actual manufacturers of their raw products.
Once suppliers have been approved and qualified, ongoing monitoring of those suppliers and their performance is needed. On-time delivery is important and is often what affects the performance rating of suppliers by many manufacturers; however, the major factor is quality. It is a major driver of vendor performance.
Collaboration and communication
Transparency can't be realized without collaboration and proper communication among all parties in the supply chain. In dealing with complex supply networks, manufacturers rely heavily on the collaboration of suppliers to provide important updates as timely and accurately as possible. This includes being transparent about not only quality issues, but also any availability issues in the event that demand is encroaching on supply, so proper ordering and allocation occur.
On the brand side, manufacturing partners need to be constantly collaborating with their customers, providing them with insights on supply and market conditions. Conversely, manufacturers rely on brands' collaboration and transparency in providing proper sales data and forecasts in order to properly plan for production needs.
From a service standards perspective as manufacturers, as much transparency as possible should be provided through frequent, clear and consistent communications. This necessary communication stream applies internally to the sales team, and externally as sales executives then communicate any important updates or issues to the firm's partners. These communications can happen through direct calls, as well as email blasts regarding any supply chain issues in terms of availability, stock or price increases, among other areas.
For example, in dealing with this year's pandemic, the industry saw not only issues in raw materials, but an impact on packaging. This was due to an unforeseen escalation in demand of packaging materials being unexpectedly pivoted for use in products such as hand sanitizer. As soon as a manufacturer becomes aware of these types of issues, communication with partners should take place, along with estimated extended lead times for packaging components.
The best manufacturing partners will then work with their brands to develop solutions to address these issues—which in this example may have included requesting flexibility to utilize alternative in-stock packaging where possible to limit disruption to production. In instances of both raw materials and packaging shortages, again, quick communication is vital. Customers could be encouraged to consider blanket orders for future products well beyond typical time frames to secure supplies needed for continued production.
These examples illustrate how collaboration and communication can intersect in order to effectively manage the supply chain.
Outlook for industry transparency
A new breed of contract manufacturers is emerging that is much more collaborative and partnership-driven with the brands they serve. As a commitment to consumers and to the standards set by the governing regulatory agencies, we need to consistently strive for ultimate transparency in the supply chain. In large part, industry continues to head positively in this direction.
Jeohvan Montoya is the director of supply chain management at Lief Labs, where he is responsible for realizing the strategic objectives for the supply chain function through assessment, clear planning and effective execution.
Subscribe and receive the latest insights on the healthy food and beverage industry.
Join 47,000+ members. Yes, it's completely free.
You May Also Like
---