New FDA Strategy for Enforcement
New FDA Strategy for Enforcement
FDA has new leadership, and a new enforcement policy to match, which should result in more and faster enforcement actions taken against food and dietary supplement firms operating in violation of federal regulations.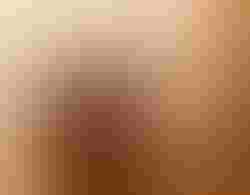 by Steven Shapiro, Esq., and Linda Dougherty, Esq.
In an address before the Food and Drug Law Institute (FDLI) in Washington on Aug. 6, 2009, FDAs newly-appointed commissioner, Margaret Hamburg, M.D., outlined the agencys new enforcement strategy and her plan for creating a strong FDA.
According to Hamburg, who was sworn-in as FDA commissioner in May 2009, a strong FDA is one that enforces the law. Although she did not herself directly describe FDAs recent enforcement history as ineffective, she briefly referenced statements from the Government Accountability Office (GAO) and other reports that have suggested a steep decline in the FDAs enforcement activity over the past several years. She added FDAs enforcement activities have been hampered by unreasonable delays in recent years and that the pathways for enforcement action can be too long and arduous when the public's health is in jeopardy.
To achieve more effective enforcement, she said, FDA must be more vigilant in following up on reported issues and in conducting regular inspections so that problems may be identified and resolved in their early stages. Additionally, FDAs responses to violators must be strategic, for instance, through the use of meaningful penalties that will serve to deter future violations. FDAs responses must also be made visible by publicizing enforcement actions, as well as the rationale behind them, to industry and consumers. Finally, FDA must be able to respond more quickly when the public health is at risk. Having stated these general elements of effective enforcement, she then outlined six specific initial policy and procedural changes FDA will take toward that goal:
Post-Inspection Response Deadline: Effective Sept. 15, 2009, there will be an established timeframe for the submission and agency review of responses to inspectional observations listed in a form FDA 483. Formerly, FDAs receipt and review of such responses has tended to delay the issuance of a warning letter. Going forward, however, FDA will not delay the issuance of a warning letter in order to review a post-inspectional response that was received more than 15 business days after the issuance of the FDA 483. The establishment of this 15-day timeframe is expected to aid FDA in the timely issuance of warning letters and to promote prompt corrective actions in response to inspections.
An Accelerated Warning Letter Process: The process by which FDA issues warning letters will be streamlined, and thereby accelerated, by a new policy that will limit the Office of Chief Counsels review of warning letters to those presenting significant legal issues. Industry should expect a significant increase in the number of warning letters issued by FDA as a result of this new policy.
Coordination with Other Regulatory Entities: FDA will work more closely with its regulatory partners at the local, state, and international levels, which, in many cases, have the authority to act more quickly or with greater enforcement power than FDA in response to certain public health risks, such as food safety issues. Communication and coordination with other regulatory entities will allow for a rapid regulatory response.
Systematic Follow-up after Enforcement Actions: FDA will promptly follow up on warning letters, enforcement actions and product recalls, to assess the corrective actions taken by noncompliant firms. Such follow-up actions may include inspections and investigations. Too often in the past, FDA has either failed to follow up or allowed matters to linger for long periods of time as companies engaged in prolonged negotiations with the agency.
Immediate Action in Response to Significant Risks: FDA will be prepared to take immediate enforcement actioneven before the issuance of a formal warning letterin the face of significant public health concerns and violations. In such situations, enforcement actions will no longer be preceded by multiple warning letters. As an example of this new policy in practice, consider the immediate action taken by FDA in response to reports that Zicam intranasal zinc products may cause a loss of sense of smell. FDA issued a warning letter to Zicam, but rather than await a response before taking action, FDA also issued a Public Health Advisory the same day, warning the public not to use these products.
A Formal Warning Letter Close-Out Process: In the event that FDA determines a formerly noncompliant firm has fully addressed all violations listed in a warning letter, FDA will issue a close-out notice to that firm. Such notices will be placed on the public record and posted on FDAs Web site. The availability of this public close-out status is expected to motivate prompt corrective action and provide a major incentive for companies to complete the process as quickly as possible.
For industry members, and particularly for industry members who receive a warning letter, these changes will be noticeable and significant. FDA will seek to eliminate what Hamburg referred to as the back-and-forth and stall-and-delay characteristic of the previous enforcement policy. Previously, it was not unusual for FDA to issue multiple warning letters to a noncompliant firm, often over the course of many months and sometimes years, prior to initiating a further enforcement action. Hamburg made clear that going forward, FDA will no longer issue multiple warning letters to noncompliant firms before taking enforcement action. In addition, FDA indicated after the issuance of a warning letter, it will promptly follow up with an inspection, investigation or other action to assess the corrective measures taken. It is therefore critical firms be prepared to respond and take corrective action quickly upon receiving a warning letter, as the first warning letter may be the only one received before FDA takes further action. Moreover, the sooner a firm addresses and resolves the issues raised in a warning letter, the sooner a close-out letter will be posted and made publicly available along with the warning letter itself, thereby informing consumers any issues previously of concern to FDA have been corrected.
Industry members should also note FDA will be quicker and more systematic about sending warning letters out in the first place. Warning letters that do not present significant legal issues will not be delayed by substantive legal review by FDA before being sent. And the issuance of warning letters will no longer be delayed by FDAs review of responses to FDA 483 inspectional observations received more than 15 business days after the issuance of the 483. Thus, a firm that receives a 483 following inspection should be prepared to respond quickly if it wants FDA to consider this response when deciding whether to issue a formal warning letter. As a result of these streamlining measures, the industry can reasonably expect to see an increase in the overall number of warning letters issued.
As a recent example of effective enforcement, Hamburg called attention to FDAs actions against companies selling body-building products containing anabolic steroids. Fortunately, she was extremely clear on the point that these products are not actually dietary supplements, emphasizing they are in fact unproven and unapproved drugs being sold under the guise of dietary supplements. This clear statement by the top FDA official is especially necessary in light of the continual coverage by various news media outlets that has incorrectly perpetuated the characterization of these illegal products as supplements, despite the unequivocal language of the FDA Public Health Advisory indicating the contrary.
Hamburg also highlighted the successful action taken by FDA in response to Web sites selling products claiming to prevent or cure the H1N1 influenza virus (commonly referred to as swine flu). Following FDAs strong and highly publicized response to these companies, the rate at which these illegal products are being offered has dropped dramatically.
Through implementation of the specific policy and procedural changes she outlined, Hamburg hopes to make these examples of effective enforcement the norm. The goal, she said, is to motivate companies to invest in compliance systems by creating a realistic expectation that noncompliance will be caught and acted upon by FDA.
Steven Shapiro is a partner and Linda Dougherty is an associate at the New York-based law firm of Ullman, Shapiro & Ullman LLP, which concentrates in legal issues affecting the dietary supplement and natural products industries. They can be reached at (212) 571-0068; www.usulaw.com.
Subscribe and receive the latest insights on the healthy food and beverage industry.
Join 47,000+ members. Yes, it's completely free.
You May Also Like
---