More supplement manufacturers complying with FDA GMP regulations, but room for improvement
More supplement manufacturers complying with FDA GMP regulations, but room for improvement
Although public data shows a modest improvement in cGMP compliance rates in recent years, FDA's interim supplement chief said the number remains too high.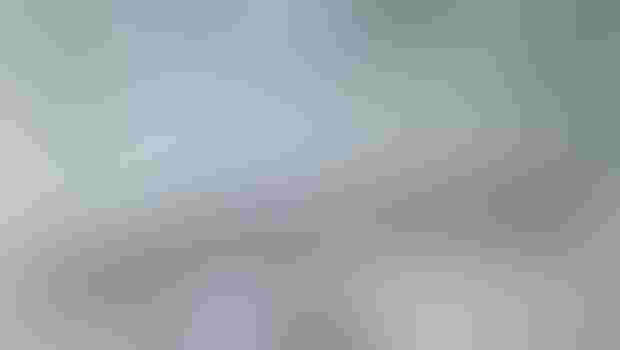 For the second year in a row, a greater percentage of dietary supplement firms that were inspected by FDA were found to be in compliance with manufacturing regulations, and of those businesses that received citations for noncompliance, FDA on average found fewer problems than in the previous year, according to public data.
The industry still has room for improvement. FDA data shows that six in 10 dietary supplement facilities that were inspected by FDA failed to comply with cGMPs (current good manufacturing practices); nearly 20 percent of the noncompliant firms failed to test dietary ingredients, according to FDA data.
Of the 483 inspections in fiscal year 2014 (FY14), 62% or 298 resulted in the issuance of an FDA document that alleged noncompliance with cGMPs, Natural Products Insider learned through a Freedom of Information Act (FOIA) request.
Nearly one in five facilities that received a Form 483, or 58 inspections, purportedly failed to verify the identity of a dietary ingredient prior to use through a test or examination, reflecting the most common infraction cited by FDA inspectors, the data showed. Most firms that are cited for the above violation "just aren't doing the testing," said Cara Welch, Ph.D., interim director of FDA's Division of Dietary Supplement Programs, in a phone interview.
FDA expects all firms test "every dietary ingredient that comes into their dietary facility," she said.                
The public data showed a modest improvement in cGMP compliance rates in recent years. In FY12, 70% of dietary supplement firms inspected received a 483. The figure fell to 65% in FY13. The regulations, which are contained in 21 C.F.R. Part 111, have been in place for the largest firms for seven years. The smallest companies have had five years to comply.
Reaction to data
Welch said the rate of noncompliance in the dietary supplement industry remains too high. "FDA is committed to doing what we can with industry to lower that," she said.
Marc Ullman, a New York-based supplement lawyer, said it is "inexcusable" for manufacturers to fail to test dietary ingredients and meet other basic cGMP requirements.
"There are still an unfortunate number of companies in business who are not complying with the fundamental, the most basic of requirements in Part 111," he said in a phone interview.
Steve Mister of the Council for Responsible Nutrition (CRN) wondered how the rates of noncompliance compare to other FDA-regulated industries—a question that CRN and other industry members have asked for years—and whether small facilities are more likely than large firms to be in noncompliance. FDA data from FY 2008 through FY 2013 indicated FDA has not recommended any official enforcement action against a dietary supplement firm with at least 500 employees.
"The [cGMP] numbers in the abstract are helpful, but I don't think they tell the whole story," said Mister, CRN's president and CEO, in a phone interview.
"While there may be a small element of companies that did not take the GMPs seriously early on and they may continue to have problems, they may not be responsible for a large portion of the industry, and they may not be the kinds of reputable brands you may be finding in your neighborhood retailer," Mister added.
Some supplement professionals have argued the number of firms adequately responding to a 483 is a more accurate gauge of the industry's compliance with cGMPs. But last year, a former FDA official said even a timely and full response to a list of observations doesn't mean the agency would find in a subsequent inspection that the company is in compliance with the regulations.
Pieter Cohen, a physician at Cambridge Health Alliance in Somerville, Massachusetts and assistant professor at Harvard Medical School, said he regularly recommends supplements to his patients, but finds the cGMP numbers alarming.
"If my business was running supplement companies, I would be very embarrassed 62% of my fellow colleagues are not complying with the law," said Cohen, who has researched and written about supplements linked to deaths and illnesses, in a phone interview. "I certainly wouldn't want my fellow physicians to be compliant with the law only 48% of the time. Who would want to go and see a doctor if there was a better than even chance they were breaking the law? So this is not a record I'd be proud of."
The cGMP figures may provide further fuel to critics of the dietary supplement industry. Over the past several weeks, the supplement industry has come under increased scrutiny thanks to an investigation by New York Attorney General Eric Schneiderman, whose probe has widened in recent weeks and most recently included the formation of an attorneys general coalition.
The cGMP findings "are one more troubling reminder that herbal supplements retailers and manufacturers must go much further in assuring consumers that their products are pure and authentic," a spokeswoman with Schneiderman's office told INSIDER in an emailed statement.
Schneiderman's recent testing of herbal supplements doesn't come close to the scientific qualifications that govern the cGMPs, according to Daniel Fabricant, Ph.D., FDA's most recent permanent dietary supplement chief. "There is a great divide between what the AG is doing and really the basics behind GMPs," added Fabricant, who presently serves as executive director and CEO of the Natural Products Association (NPA), in a phone interview.
Common violations
In FY14, the dietary supplement firms that received a 483 were cited for an average of 5.6 observations or alleged infractions of the cGMPs. That is a modest improvement from an average of 7.1 observations in FY13, according to INSIDER's calculations based on FDA data.

Observations in recent years have varied widely, from failure to test ingredients—a major infraction—to leaving a can of soda in a prohibited area or failure to effectively don hair restraints.

A number of sources including Fabricant agreed failure to test for dietary ingredients is concerning.

Noncompliance with the requirement does not constitute "a down-in-the-weeds type violation," he said. "They [FDA inspectors] are not nitpicking or arguing over really finite deals with identity," added Fabricant. "I think what we are seeing are really larger violations there."

Approximately 18% of facilities that received a 483 were cited for failing to establish product specifications for the identity, purity, strength and composition of the finished dietary supplement. This was the second most common observation, ahead of batch production records (BPRs) failing to include complete information (roughly 14% of 483s). Supplement facilities may believe they have product specifications, but "if it's not written, it didn't happen," Welch said, citing the importance of documentation. Fabricant reiterated FDA is seeking the documents to show how specifications were established.

"Specifications are so fundamental to the cGMPs that it's hard to see how firms can adequately test and release good quality products if they have not established acceptance criteria (i.e., specifications) that state the expected results of testing and examinations so that quality control personnel can make appropriate decisions to release or reject the product," said Marian Boardley, an independent consultant who helps client comply with cGMPs, in an emailed statement.  

Tod Cooperman, M.D., the president of ConsumerLab.com, said the most common cGMP infractions in FY14 are consistent with his organization's findings.

Through testing thousands of dietary supplements in the United States, ConsumerLab.com found "about 20 to 25% of products have one or more quality problems—typically relating to the quality or amount of the key ingredient," Cooperman said in an emailed statement.

Even if a dietary supplement facility meets FDA's cGMPs, that doesn't guarantee a business is producing a quality product, he noted, referencing manufacturers' discretion using various testing methods and standards.

America's 150 million consumers who take dietary supplements may find it difficult to readily distinguish quality supplements from shoddy products that may be non-compliant with FDA regulations.

Mister of CRN recommended consumers "do their homework—whether it's asking your health care professional what he or she recommends, doing their own research about a particular company on the supporting science, or looking for a company that you trust." 

The Consumer Healthcare Products Association (CHPA) recommended consumers watch out for spurious claims and purchase products from reputable sources.

"A good rule of thumb for consumers to follow when selecting a dietary supplement is that if a product is making a claim that sounds too good to be true, it probably is," the organization said in an emailed statement. "Also, CHPA advises consumers to only purchase supplements from a well-established, trustworthy source."
FY14 GMP inspections: 483
Form 483s issued: 298
Total observations: 1,666
Average number of observations based on 483s issued: 5.6
Most common observation: failure to verify identity of dietary ingredient prior to its use
Source: FDA
Subscribe and receive the latest insights on the healthy food and beverage industry.
Join 47,000+ members. Yes, it's completely free.
You May Also Like
---