Market Potential of Dissolvable Pills and Powders
Market Potential of Dissolvable Pills and Powders
Powders and dissolving pills can be made to taste great, and don't require as many fillers and sweeteners as other forms, such as gummies.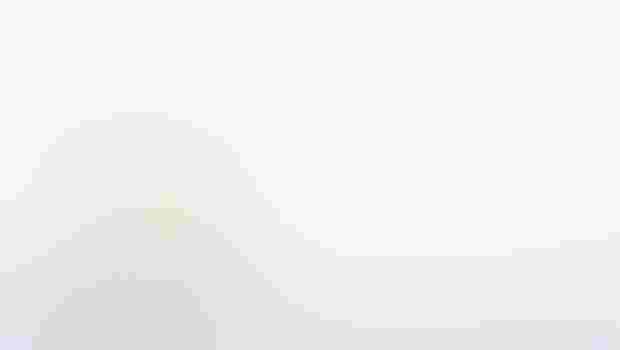 The supplement industry is witnessing a dramatic shift from conventional delivery forms to new modalities. Over the past several years, gummies have gained popularity not only for children, but also for adults. With double-digit dollar overall growth, approximately 10 percent of all supplements now take the gummy form, according to Nielsen AOC (all outlets combined), ending Sept. 30, 2015. Industry experts believe gummies may reach 15 percent of the overall share of market and then slow, mainly due to the payload limitations (only up to 35 percent or so can be active ingredients in a gummy) and due to concern over fillers and sweeteners. These gummy product limitations have led to a new emerging class of nutritional form factors.
Dissolving powders have also been a growing form factor, primarily for sports nutrition supplements focused on protein and recovery ingredients. However, new breakthroughs in powder delivery and related dissolvable forms may promise an even brighter future for consumers looking for ways to improve their user experience and reduce pill fatigue.
Powders and dissolving pills have a few key advantages over gummies. While these powders and pills can be made to taste great, they do not require as many fillers and sweeteners. This not only helps reduce calories, but also keep the labels cleaner, a benefit recognized by Baby Boomers and sought out by Millennial consumers. Often, a consumer must take several gummies to get a full dose of nutrition. Not so with powders or dissolving tablets. Quite often, powders represent the only sensible option for consumers looking to get an effective dose for certain supplements. For example, many forms of collagen require several grams per dose. While it is not possible for a gummy to deliver this potency, just one pack of powder mixed in a drink is all it takes.
While opportunity abounds in dissolving powders made for drinks, to sprinkle on food or to be taken in tablet form, challenges exist. Sourcing and formulation are the beginning key steps. It's relatively easy to mix ingredients into powder form, and add some color and flavor. It is quite another accomplishment to achieve proper stability through end of shelf life in order to offer a product that smoothly dissolves without water in the mouth within seconds. Too many times, the end result is a granular texture concoction that is gritty on the tongue. Flavors and colors also degrade over time, especially when natural sources are used. It becomes vital to use contract partners that have research and development (R&D) and manufacturing expertise using natural flavors, colors and sweeteners.
On the manufacturing side, the environment should be controlled with low moisture and proper temperatures. It is critical that the bulk items are packaged as soon as possible, preferably in-line or at the same facility where the powders and tablets are produced.
Marketers need to think about how the "instant dissolve" benefits will be communicated on packaging. Any time innovation is introduced, awareness levels build over time. From day one, patience and advertising investment is required for a new concept to truly break through. Marketers must also determine how they want the powders to be used. Some options include: dissolving or mixing into a drink/shake, sprinkling onto food, using a single-serve pack or stick to go directly into the mouth without water or food. Other factors, such as flavor versus no flavor and natural versus artificial all require a proper understanding of consumer behavior and preference within the nutritional segment being targeted.
Packaging plays a major role. In the case of bulk powders that utilize scoops, a company needs to consider holding and shipping large tub-like components. It's amazing how quickly 2- to 4-pound jugs take up warehouse space. For individual units, is the foil pack easy to open and priced competitively? Often the foil costs more than the ingredients inside.
When selecting a contract manufacturing partner, ask for samples. Due to the growth of alternative delivery forms, a lot of suppliers want to be in this market. Literally hundreds of suppliers punch tablets and have a blender to mix powders. However, many lack the experience to deliver stable, unique powders that are packaged effectively and efficiently. If they are experts, they will have packaged examples to demonstrate their capabilities. Ask about the equipment and where the products are made. Do they own the equipment and facilities, or are they simply a middle man or co-packer?
Quality is essential for dissolving powders because if the taste, texture or packaging doesn't meet expectations, the consumer will not be back. There are two main ways to find qualified partners to shepherd a business: First, FDA records should be reviewed. Ideally, no form 483 observations should have been issued under food/supplement guidelines. If a corrective action was requested by the agency, it should be easy to correct and solve in a timely manner. Another way to find reliable manufacturing partners is to pay attention to whom they are manufacturing for. Chances are, if a company is supplying a significant number of products for a well-known nationwide mass retailer, or a top direct marketing company, it is producing products with high standards and low risk. That is because these retailers require rigorous audits, some exceeding FDA requirements—there is simply too much to lose if quality is not best-in-class.
New delivery forms are exciting. They present the opportunity for significant growth and market expansion. Powders and dissolving forms address the largest potential number of nutritional ingredients and meaningful doses. Success is dependent on the ability to offer a differentiated, stable and consistent user experience.
With more than 15 years of experience in the health and wellness sectors, Stephen Rosenman currently resides on International Vitamin Corp.'s (ivcinc.com) senior leadership team as vice president, corporate marketing and business development. Prior to joining IVC, Rosenman was vice president of marketing for Inverness Medical Nutrition. He has held several key management positions at leading health care, skincare and weight-loss companies.
Subscribe and receive the latest insights on the healthy food and beverage industry.
Join 47,000+ members. Yes, it's completely free.
You May Also Like
---