Many Roads Lead to Adulterated Sports Nutrition Products
Many Roads Lead to Adulterated Sports Nutrition Products
Adulterated sports nutrition products are those that are considered unsafe, but "unsafe" can stem from many issues, including misbranding, unidentified new dietary ingredients, improper manufacturing methods or banned ingredients.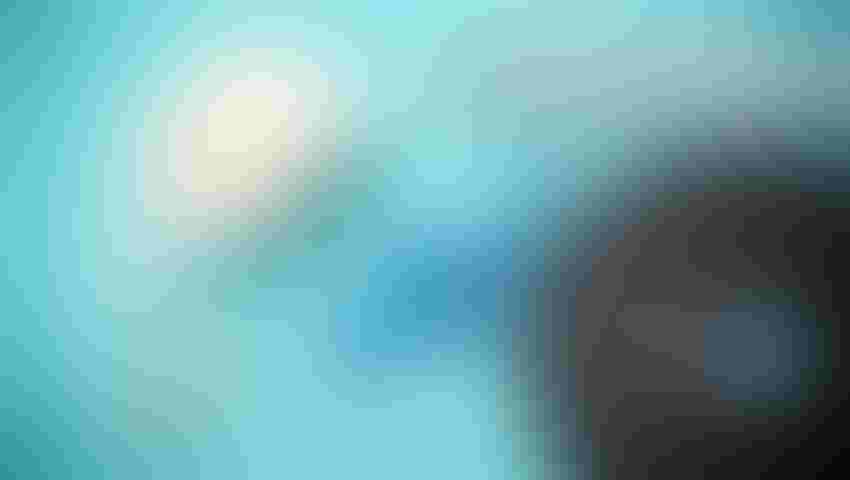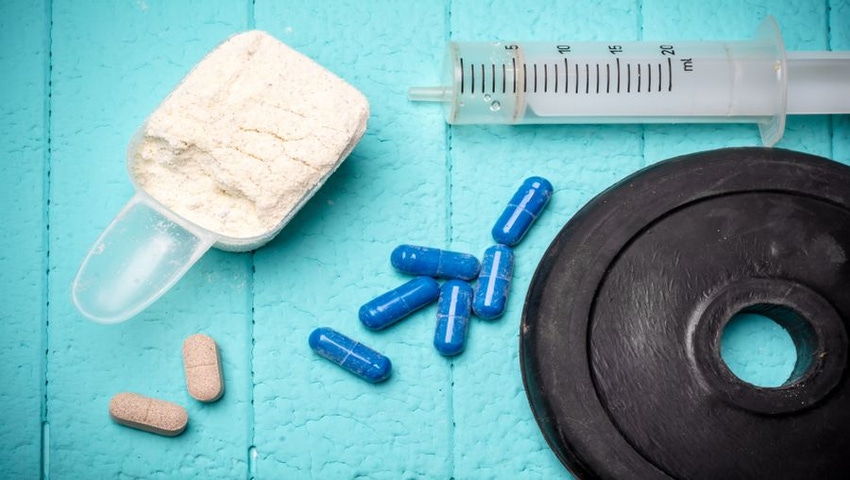 The U.S. retail sports nutrition market is expected to grow to an estimated value of US$37.7 billion by 2019, according to Euromonitor International. Opportunity abounds, but brand owners should not be careless. Scrutiny by FDA can identify adulterated products, and expose companies and their principals to serious legal and economic consequences.
Adulteration: U.S. Federal Law
Adulterated products are those that are unsafe, such as by contamination or mislabeling. Federal law contains two important provisions by which dietary supplements are deemed to be "adulterated" (21 U.S.C. §§ 342(f)(1), 350b(a)). The first provision, applicable to all dietary supplements, deems a supplement adulterated if it presents "a significant or unreasonable risk of illness or injury under … conditions of use recommended or suggested in labeling, or … if no conditions of use are suggested or recommended in the labeling, under ordinary conditions of use" (21 U.S.C. § 342(f)(1)(A)). The second provision addresses only dietary supplements containing "new dietary ingredients" (NDIs) for which FDA believes there may be inadequate information to provide a reasonable assurance that the ingredient does not present a significant risk of illness or injury (21 U.S.C.  §§ 342(f)(1)(B), 350b(a)).
Introducing adulterated supplement products into interstate commerce is a federal crime, regardless of intent (21 U.S.C. § 331(a) and (v)). The criminal penalties for a first conviction can include a fine of up to $1,000, imprisonment for up to one year or both. Subsequent convictions, or convictions for offenses committed with the intent to defraud or mislead consumers or FDA, can include fines of up to $10,000, imprisonment of up to three years or both (21 U.S.C. § 333(a)(2)). 
Improper Ingredients
FDA has targeted sports nutrition products it has determined contain improper ingredients that cause the products to be adulterated. In 2004, FDA published final rules declaring supplements containing ephedrine alkaloids and those containing androstenedione to be adulterated. In 2010, FDA took actions with respect to Piracetam and 1,4,6-etioallocholan-dione (more commonly referred to as ATD). FDA sent a warning letter indicating the agency did not believe that either Piracetam or ATD were dietary ingredients, and when combined with claims that the products affect the structure or function of the body, these substances were "new drugs," not supplements.
In 2012, FDA issued 11 warning letters over an ingredient contained in popular sports nutrition products—DMAA (1,3-dimethylamylamine), which was initially marketed as "geranium extract" and described as a "natural" stimulant derived from geranium. The following year, FDA, the Centers for Disease Control and Prevention (CDC), and state health authorities began investigating the link between the product and cases of acute non-viral hepatitis and liver failure in Hawaii. In April 2015, FDA sent warning letters to 14 companies over DMBA, a close analogue to DMAA, and to five companies over BMPEA, an ingredient that is an analogue to amphetamine. The DMBA and BMPEA warning letters mirror the DMAA warning letters, alleging that even if they are "dietary ingredients," they are NDIs requiring a notification to FDA. Further, even if a notification were to be filed, FDA knows of no evidence of safety, and because both ingredients are often produced synthetically, they are not "dietary ingredients" that may be used in supplements.
Adulteration by Claims
Claims that a sports nutrition company may make about its products can render what would otherwise be a lawful dietary supplement product into a drug under the law. For instance, in 2014, FDA sent a warning letter to a dietary supplement maker stating that the claims made about certain products rendered the products unapproved new drugs. The claims at issue—"[R]aise total and free testosterone levels" and "[H]elps blood sugar stabilization, boosting libido"—can be found on any number of sports nutrition supplements. While sometimes open to debate, FDA can take the position that such claims are "disease claims" that alter the regulatory status of the product, creating regulatory issues and potentially inviting class action lawsuits.
Banned Ingredients and Contamination
Sports bodies prohibit and test for a variety of ingredients, including anabolic steroids and many prescription drugs. Tainted dietary supplement products have been blamed in countless publicized cases of failed sports drug tests, sometimes leading to expensive litigation. One of the most well-known lawsuits involved world-class swimmer Kicker Vencill, who tested positive for the anabolic steroid nandrolone and blamed it on a contaminated dietary supplement. When he received a two-year suspension from competition, he sued the product manufacturer and received a nearly $600,000 verdict. The case was later appealed and settled for an undisclosed amount with no direct admission of guilt by the manufacturer.
In 2013, Australian middleweight boxing champion Sam Soliman beat German champion Felix Sturm by unanimous decision in Dusseldorf, Germany, in a voluntary eliminator for the No. 1 position. Subsequently, it was revealed that Soliman's urine tested positive for oxilofrine, which is a banned stimulant on the World Anti-Doping Agency (WADA) list. He was suspended for nine months by the German authorities, although the positive finding likely resulted from a contaminated supplement product. Soliman was ultimately redeemed when a second sample was tested, and he was permitted to retain his position as the International Boxing Federation's (IBF) No. 1 contender for the world middleweight title (he went on to beat Sturm yet again).
Many of the supplement-connected positive doping tests prior to 2014 were related to "prohormone" products. These products intentionally contained steroidal ingredients, which on their own or through cross-contamination from other steroids, caused positive doping results. Recent changes in the law have decimated this market, dramatically reducing the prevalence of steroidal contamination.               
Good Manufacturing Practices
As of 2010, FDA is tasked with enforcing cGMPs (current good manufacturing practices) throughout the entire dietary supplement industry. These regulations impose new, stringent requirements such as vendor certification, document control procedures and identity testing. Failure to follow cGMPs can render a supplement product adulterated. Adherence to cGMPs has helped decrease contamination problems, although some within the industry continue to struggle with compliance. Relying on certificates of analysis (CoA) from raw materials suppliers without further testing or failing to conduct identity testing of a finished product can result in the creation of a product that contains something it shouldn't, such as synthetic chemicals or even pharmaceutical drugs.
By exercising responsibility in choice of ingredients and quality-control (QC) processes, along with regular legal and regulatory review of policies and procedures, sports nutrition companies can feel confident they have directly satisfied the safety requirements for their products. Strict adherence to cGMPs and implementation of further safeguards, such as a system of testing products for the presence of banned substances, can lower the risk of both regulatory scrutiny and lawsuits from athletes who fail doping tests. As fewer adulterated products are marketed, the sports nutrition industry can expect easier coordination with regulatory agencies and a higher level of esteem from consumers.  
This article is for informational purposes only, and not to be construed as legal advice.
Rick Collins, Esq., and his law firm Collins Gann McCloskey & Barry PLLC (supplementcounsel.com), provide legal and regulatory advice to numerous companies in the dietary supplement industry, as well as amateur and professional athletes. Collins is internationally recognized as a legal authority in the field of dietary supplements and performance-enhancing substances. He has served as legal counsel to the International Society of Sports Nutrition (ISSN) since its formation, and is also the official legal advisor to the International Federation of BodyBuilders. He has contributed chapters to two textbooks on sports nutrition, is a frequent contributor to various health and fitness publications, and writes a monthly column for the nationally circulated Muscular Development magazine. Collins is a nationally Certified Strength and Conditioning Specialist (NSCA-CSCS) and former personal trainer and competitive bodybuilder. He can be reached at (516)294-0300.
Subscribe and receive the latest insights on the healthy food and beverage industry.
Join 47,000+ members. Yes, it's completely free.
You May Also Like
---