Labeling, Promotion Violations Lead to FDA Warning Letters
Labeling, Promotion Violations Lead to FDA Warning Letters
A review of FDA warning letters to supplement firms sent in 2015 shows companies need to ensure their labels and marketing follow FDA and FTC guidelines.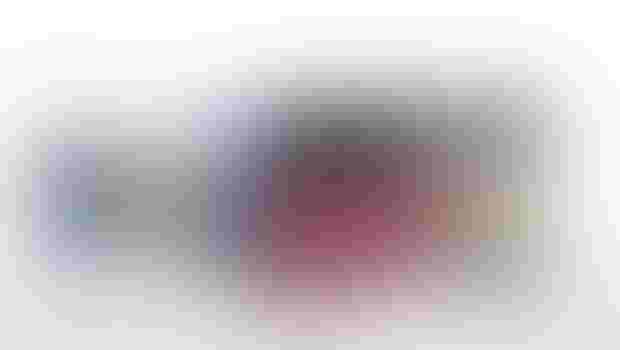 2015 is not yet over and already trends are visible in FDA warning letters issued to dietary supplement companies. Many letters concerned supplements adulterated with pharmaceutical substances, or GMP (good manufacturing practice) deficiencies noted during onsite inspections, both of which present serious health and safety issues. However, much of FDA's attention has been focused on labeling and/or promotional activities. Violations ranged from relatively simple labeling errors in the Supplement Facts panel to more serious instances of companies marketing their products for "conditions that would cause them to be drugs" either through statements on product labeling, or increasingly, on product or company websites and social media platforms.
Two examples that illustrate this point occurred early in the year with warning letters sent to LCW Inc. and A2Z Industries. In the first, the company was making claims on its website such as "Helps to prevent and fight against cancer" and "May prevent senile dementia," while the latter was cited for website and label claims of "rapid muscle growth" and "lean muscle mass gains." A third, more recent case involved Westar Nutrition Corp., whose website referenced specific clinical studies that implied its products could be used for disease treatment and prevention.
In some cases, simply the product name was considered violative. Fragrance Manufacturing Inc. marketed dietary supplements under the name "Matey's All Natural Cough Syrups" which, of course, implied the products could be used to treat coughs, clearly a therapeutic claim. Or, consider Pristine Nutraceuticals, which received a letter for its product "DigestCure." Not only did the website include numerous claims, there were also links to personal testimonials recommending or describing the use of the product for various diseases.
In more egregious cases, such promotional activities can lead to joint enforcement action by FDA and FTC, as was the case for Strictly Health Corp. In this instance, the two agencies reviewed the company's website as well as its social media pages (Facebook, Tumblr, Pinterest, YouTube and Twitter) and noted claims such as "Broad Spectrum Antiviral" and "drastically reduce cold sore and herpes reactivation rates," in violation of both labeling and advertising regulations.
It is not just dietary supplement companies that come under FDA scrutiny. Several cosmetics firms received warning letters for making therapeutic claims on their websites such as "wrinkle reducing treatment" (StriVectin) or "reduces visible redness and sensations of discomfort" (L'Oreal).
Claims such as these clearly violate the terms under which dietary supplements and cosmetics may be marketed; that is, there should be no representation that these products will diagnose, treat, cure or prevent any disease.
Aside from false and misleading claims, other warning letters took issue with general nutrition-labeling requirements. For example, Liquid Capsule Manufacturing LLC was cited for failing to declare individual components of a compound ingredient; the label declared "Red Un-Timed Caffeine Stock Pellets," but these pellets were comprised of four individual ingredients, none of which were indicated on the actual label. The company also erred in the "Serving Size" declaration by not referencing the maximum amount recommended per eating occasion, and for failing to declare the net quantity of contents in terms of its numerical count.
Similar violations occurred with other companies. FDA noted during an inspection of Desert Stream Inc.'s facility that some of the ingredients on batch records were not reflected on the associated product labels, nor had the company included the term "dietary supplement" in the statement of identity. In yet another case, Heron Botanicals Inc. failed to include the name and address of the manufacturer, packager or distributor. Such errors are easily avoidable with a basic understanding of the regulations governing these products.
Two other interesting warning letters bear mention. The first was directed to Homeopathystore.com, which was marketing homeopathic remedies labeled for the prevention of flu and promoted as alternatives to the influenza vaccination. FDA acknowledged the products were labeled as homeopathic drugs, with active ingredients measured in homeopathic strengths, but such products may only be marketed over-the-counter (OTC) for self-limiting disease conditions amenable to self-diagnosis and treatment. The flu vaccine is a prescription item so these homeopathic alternatives clearly did not qualify. The agency also cited the firm for making effectiveness claims, but lacking information pertaining to the risks, warnings and contraindications of the products.
In the second case, a letter was issued to NYSW Beverage Brands for its VBlast product. The company included a Supplement Facts panel on the label, but did not otherwise identify it as such, so it was not clear whether the product was being marketed as a conventional food or a dietary supplement. Aside from that, FDA took issue with the ingredients listing in that it failed to identify coloring agents and preservatives as such.
Undoubtedly, many dietary supplement companies are still not aware of, or choose not to address, their regulatory obligations. However, for those in the industry that strive to maintain compliance, these letters provide valuable educational tools that can aid in ensuring product labeling, company websites and social media promotions are compliant. FDA regulations are extensive, but they serve a purpose in protecting the public, and by becoming familiar with the requirements or seeking guidance from regulatory experts, warning letters such as these can be easily avoided.
Susan Crane, senior advisor for OTC Drugs and Labeling, EAS Consulting Group LLC (easconsultinggroup.com), is an experienced professional in the pharmaceutical industry, specializing in quality and regulatory compliance for over-the-counter (OTC) and dietary supplement products. She has a thorough knowledge of federal regulations pertaining to the marketing, labeling and distribution of OTC drugs and dietary supplements.
Subscribe and receive the latest insights on the healthy food and beverage industry.
Join 47,000+ members. Yes, it's completely free.
You May Also Like
---