Key Hallmarks of a Good Supplier Qualification Program
Key Hallmarks of a Good Supplier Qualification Program
A finished product is only as good as its supply chain. A good raw material vendor qualification procedure is critical in order to ensure a safe and quality product.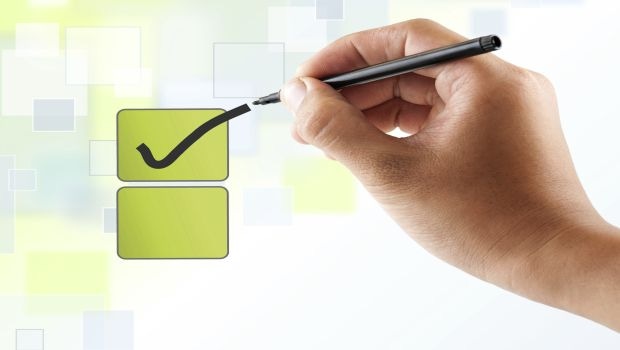 A finished product is only as good as its supply chain. A good raw material vendor qualification procedure is critical in order to ensure a safe and quality product.
While ingredient testing is pertinent, and required per FDA regulations, no lab can test for every possible contaminant or adulterant. Thus, a quality, reliable vendor must be chosen to supply safe ingredients for products.
Key hallmarks of a good supplier qualification program include: 
•        Supplier audits, preferably on-site. Witnessing a supplier's facilities and processes firsthand is second-to-none to instill confidence that the supplier meets and maintains expectations. While such visits can certainly be time consuming and costly, there is no substitute for in-person supplier audits, and the return on investment for these audits is invaluable. 
•        Compliance history review. Does the supplier have several FDA warning letters in its history? This can be decisive and either confirm or deny the potential of working with a "problem" supplier. 
•        Documentation/procedural review. As the saying goes, "If you didn't document, it didn't happen." A thorough supplier qualification will include inquiries into procedures and documentation practices, such as quarantine procedures, product tracking, environmental controls and their own supplier qualification procedures.
•        Supply chain management. A raw material must be traceable to its origins, not just its most recent handler. Because of today's complex marketplace, raw material suppliers are not necessarily raw material producers—they are often not the ones actually producing the material. Thus, raw material suppliers must have stringent controls over their own sourcing.
 What to Consider with Ingredients 
Having a reputable ingredient supplier is necessary to support the manufacturing of safe, efficacious and high quality products. However, there are certain raw materials that can be more cumbersome to source and qualify than others for myriad reasons, including: 
•        Market conditions: High demand, low supply or trade route/customs issues can make particular raw materials expensive or difficult to find; 
•        Unrealistic specifications: Spinach powder may be a plentiful ingredient, but it can become difficult to source if multiple requirements are made of the material, such as iron levels, restrictive micro specifications, and/or certifications (such as organic) for example; and 
•        Trademarks: A number of lucrative ingredients have patent or trademark restrictions that can drastically limit sourcing options.
Sourcing trustworthy raw materials is the integral first step in creating a distinguished product; the next is ensuring these raw materials are properly handled. Quality contract manufacturers handle these steps, and beyond.
An inclusive supply chain master and manufacturer will have standard operating procedures (SOPs) that include supplier qualification criteria that ensure raw materials are of the utmost quality. The criteria will include the supplier audit, compliance history review and documentation/procedural review highlighted above in addition to an independent, reputable partner to verify the ingredients' certificates of analysis and a periodic requalification to ensure they remain compliant to quality standards.
If compliance with the quality standards are ever questioned or compromised, the contract manufacturer must also have the liberty and SOPs in place to reassess suppliers at any time. If such a reassessment determines that a supplier provided inaccurate information or is otherwise untruthful, the supplier must be immediately disqualified.
A quality contract manufacturer continually self-audits to make sure it is always operating at the highest standards. When a contract manufacturer is dedicated to quality and credibility, no stone is left unturned as it evaluates and reevaluates procedures and operations.
Future Considerations 
As noted above, a raw material must be traceable beyond its supplier or handler to its origins. FDA has begun to earnestly examine this aspect of the supply chain on the produce front. At this time, FDA has proposed an additional regulation with its foreign supplier verification programs (FSVP) for importers of foods intended for humans and animals. It would be reasonable to anticipate that this would be a future area of emphasis in the dietary supplement regulatory environment, as well.
Laura Willis is the director of quality assurance at the National Enzyme Co., a manufacturer of enzyme supplement finished dosage forms in the United States. 
Subscribe and receive the latest insights on the healthy food and beverage industry.
Join 47,000+ members. Yes, it's completely free.
You May Also Like
---