Justice Department Cracks Down on N.Y. Supplement Manufacturers
Justice Department Cracks Down on N.Y. Supplement Manufacturers
Firms that enter a consent decree with the Justice Department face challenges resurrecting their business because they need clearance from FDA to resume operations.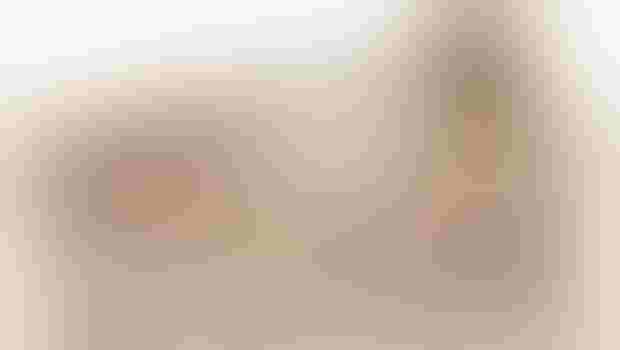 Over the summer, a trio of dietary supplement manufacturers in New York attracted the attention of FDA for violating cGMPs (current good manufacturing practices).
In the month of July alone, the U.S. Justice Department announced three cases in which dietary supplement manufacturers were permanently enjoined from operating. Lawsuits were filed against Applied Polymer Systems dba APS Pharmaco (APS) and its president, Nuka Reddy; Triceutical Inc. and its president, Liqun Zhang; and Mira Health Products Ltd., and two men that appear to be father and son (Michael S. Ragno and Michael S. Ragno, Jr.).
"Generally these are an indication the agency at least in select cases is … showing some willingness to use its injunction powers," said Marc Ullman, a New York-based dietary supplement lawyer who represents APS and Triceutical and previously represented Mira Health Products. "What's striking about these: all three of these companies are very small. They all had less than 10 employees."
"It makes you wonder if FDA is singling out smaller companies where there is less likelihood of pushback," added the lawyer, who is a partner with Ullman, Shapiro & Ullman, LLP. "Compliance issues with Part 111 GMPs are not isolated to only companies with less than 10 people."
Ullman said APS and Triceutical are working with FDA to comply with consent decrees. Both companies are barred from resuming operations unless and until FDA determines their manufacturing practices are in compliance with the law.
In the third case, FDA warned consumers more than a year ago to discontinue use of a product made by Mira Health Products that contained two potentially harmful anabolic steroids, methasterone, a controlled substance and dimethazine. According to public records, FDA last year cited Mira for nine "observations" or alleged violations of cGMPs,—including failure to verify its finished batch of supplements met product specifications for identity, purity, strength and composition—following an inspection of its facility.
FDA said the company informed the federal court in the Eastern District of New York that it has ceased operations and is no longer manufacturing, processing, packing, labeling, holding or distributing dietary supplements. Mira Health Products could not be reached for comment.
Multiple inspections of a dietary supplement firm's manufacturing facility and a warning letter typically precede the filing of a consent decree and acceptance of it by a federal judge.
"It is enhanced enforcement because it represents an increased level of effort to deal with companies that they [FDA and Justice Department] believe just don't understand their obligations, and with cGMP issues like ingredient identity, there is always a risk someone could get hurt," said Anthony Young, a lawyer in Washington, D.C. who has practiced food and drug law for more than 35 years.
Young said supplement firms that are subject to the enforcement actions above have probably been inspected by FDA a number of times. Triceutical is a case in point. FDA said follow-up inspections revealed the company failed "to ensure the manufacturing process complied with cGMP requirements."
"If FDA sees that these folks are not trying [to make] efforts to come into compliance, this is the next step," said Young, a partner with the law firm Kleinfeld, Kaplan and Becker, LLP. "In comparison, when they see a company that's got a warning letter taking steps to try to come into compliance, moving in a diligent fashion to address the issues FDA has raised, this kind of action is unlikely."
Few dietary supplement firms sued by the Justice Department for violations of the Federal, Food, Drug and Cosmetic Act mount a defense.
New York-based Kabco Pharmaceuticals was an exception, contesting alleged violations of cGMPs. Recently, the company has been authorized by FDA to resume operations about one and a half years after a judge enjoined the company from manufacturing and distributing dietary supplements.
Firms that enter a consent decree with the Justice Department face challenges resurrecting their business because they need clearance from FDA to resume operations. Dietary supplement firms are often required to hire a consultant who can attest that the firm is in compliance with cGMPs, and FDA must verify compliance, Young pointed out.
The Justice Department may not be unfairly picking on smaller firms. The leader of one trade organization cited a correlation between the size of dietary supplement manufacturers and compliance with cGMPs.
Among United Natural Products Alliance (UNPA) members that are inspected for cGMPs, a "meaningful percentage of the manufacturers have either no 483 inspections or very minor 483s that are easily corrected," said UNPA President Loren Israelsen. "They tend to be larger companies and they tend to have been making continuous investments in operational improvement."
"There is a relationship between scale and compliance posture," Israelsen added. "The larger they are, the more investments have been made toward more sophisticated compliance."
For more information on the laws that regulate the dietary supplement and functional food industry, visit INSIDER's Regulatory Content Library.
Subscribe and receive the latest insights on the healthy food and beverage industry.
Join 47,000+ members. Yes, it's completely free.
You May Also Like
---