Intellectual property trends in contract manufacturing
Intellectual property trends in contract manufacturing
The right type of relationship between a contract manufacturer and its retailers or distributors could be mutually beneficial to their sales and protection of intellectual property.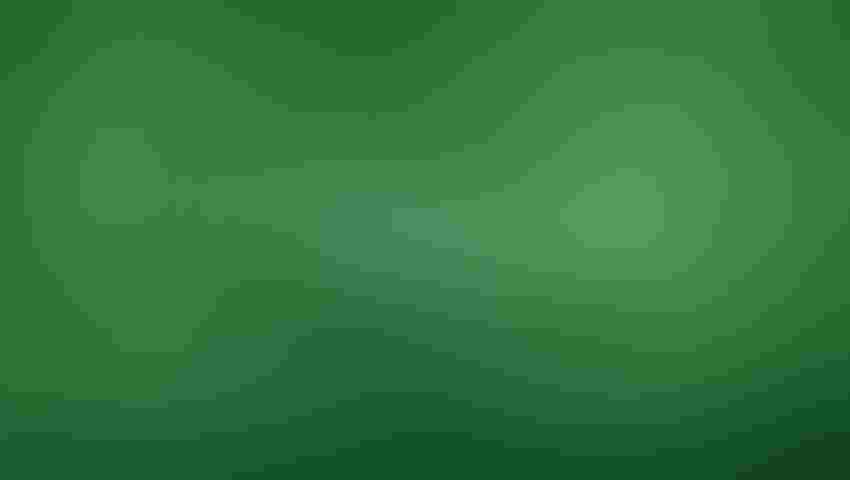 Contract manufacturers are an important part of the nutritional supplement ecosystem and provide manufacturing expertise, product quality and cost savings. The partnership between a brand and contract manufacturer can be successful for both parties or may be fraught with peril. One important aspect of the partnership is control and protection of the intellectual property (IP) of both parties. As such, both parties should expressly address IP ownership in the contract, as well as closely monitor and protect their IP before and after entering the agreement.
IP in contract manufacturing agreements may include trademarks, patents, copyrights, trade secrets and employee know-how. Ownership of trademarks and patents prior to the agreement are the most easily catalogued as these assets are usually registered at various national IP offices. Agreements should make it clear that these pre-existing IP rights remain with the original owner. Trade secrets and know-how are more difficult to catalogue and should be internally documented prior to entering a contract manufacturing agreement. Likewise, if such information is shared, it should be clearly marked as confidential, trade-secret and the like, so that ownership is clearly identified. Again, the agreement should expressly state these assets remain with the original owner and are not to be used outside the confines of the manufacturing agreement.
IP that arises during the performance of the agreement should also be considered. For example, a contract manufacturer may invent a new process or improvement to manufacture the unique product invented by the brand company. In this scenario, the contract manufacturer may want to own the invention beyond the performance of the contract, or the brand company may seek to license or acquire the invented process to be able to manufacture its unique product in the future. This IP may be owned by either one of the parties individually or jointly. The contract manufacturing agreement should contemplate the possibility of IP being created as part of the relationship and provide for clear designation of ownership, or at least a method for resolving ownership disputes.
Another important aspect is branding in the context of contract manufacturing. While the brand owner generally provides the branding, occasionally a contract manufacturer may incorporate its own branding and/or ingredients. A contract manufacturer faces challenges in maintaining a successful brand. Among them are satisfying the U.S. Patent and Trademark Office's (USPTO) requirements for proving use of a trademark and maintaining some degree of control of a retailer's or distributor's use of a trademark.
USPTO requires anyone who wishes to obtain a valid mark must first prove use of the mark. For most consumer product retailers and distributors, this requirement is easily met when producing a product with a name. Simply submitting a picture of a branded product or a screenshot of a webpage may be sufficient. However, a contract manufacturer does not always produce a product that has the brand attached to it. For example, a contract manufacturer may produce a bulk ingredient that is part of an end-use product such as a dietary supplement.
Often, the contract manufacturer will only use the product name in promotional materials or invoices. These types of uses will not be sufficient to meet USPTO's requirements. Fortunately, USPTO uses a flexible approach in evaluating whether an applicant has sufficiently proven use. One potentially successful strategy for a contract manufacturer is to provide an example of a trademark physically affixed to the bulk ingredient container. Even if this type of use is temporary, USPTO is likely to accept such a proof of use.
Another potentially successful strategy involves filing a trademark application that describes the goods associated with the mark as an "ingredient." A contract manufacturer could then contract with the retailer or distributor to have the trademark listed among the ingredients on the product label. In this scenario, the end-user product could be used to satisfy the USPTO's use requirements.
However, when a contract manufacturer allows for its trademark to be used in a product label, there is a risk of losing some control on how the mark is used. For example, a retailer or distributor may wish to purchase the contract manufacturer's ingredient from a new, less expensive source but continue to use the contract manufacturer's registered trademark. This scenario is of concern when a contract manufacturer builds substantial goodwill and name recognition for a trademark. A contract manufacturer should be able to charge a premium for its product that is sold under its name.
When contracting with a retailer or distributor, a contract manufacturer may request attribution language to protect a valuable trademark. For example, requiring language such as: "XYZ is a registered trademark of the Named Corp and is used with permission" could provide sufficient protection. This type of language could also benefit a retailer or distributor by showing consumers that its product includes an ingredient known for quality and efficacy. The right type of relationship between a contract manufacturer and its retailers or distributors could be mutually beneficial to sales and protection of IP.
Attorney Andreas Baltatzis is a director at KramerAmado PC, a boutique law firm specializing in intellectual property (IP). He represents a number of innovative nutritional supplement and nutraceutical companies that improve people's lives every day. Baltatzis also helps companies prepare and implement IP strategies by obtaining patents and trademarks that protect their innovations and cash flow, as well as advising clients on successfully launching new products and brands.
Gideon Eckhouse is a senior associate at KramerAmado, with more than 10 years of experience in patents and trademarks. He assists innovative nutritional supplement and nutraceutical companies in protecting their IP throughout the world. Eckhouse counsels and implements global trademark strategies for new brand launches. Additionally, he prepares and prosecutes patent portfolios protecting new products coming to market.
Subscribe and receive the latest insights on the healthy food and beverage industry.
Join 47,000+ members. Yes, it's completely free.
You May Also Like
---