Ingredient Marketplace Exhibitors Showcase : Part 3
Ingredient Marketplace Exhibitors Showcase : Part 3
A new machine for producing polarized water for nutraceutical applications and a preferred supplier status help distinguish two Ingredient Marketplace exhibitors.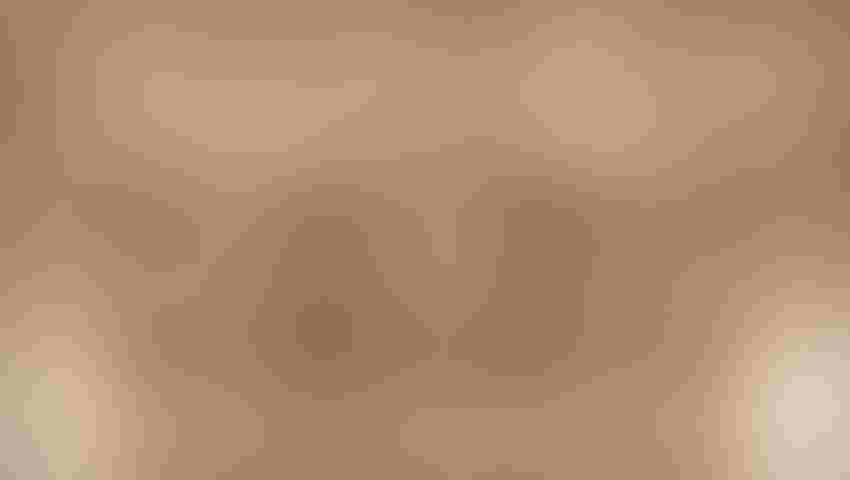 "The Mind of the Consumer" is the theme for 2016's Ingredient Marketplace, April 27 through 29 at the Orlando World Center Marriott in Florida. Exhibitors with solutions across the nutrition (human and pet), health, food & beverage and beauty markets will be on hand, sharing their insight as to how brand holders can better differentiate products to align with consumer desire.
WIT International (Booth O24) will be unveiling its newest machine for producing polarized water. According to the company, polarized water is one of the best ingredients for improving or designing new nutraceutical products to meet growing customer demand for health-wise products.
CEO and inventor Rob Gourley will be available to explain how the newest WIT machine works, and expand upon its uses. "Polarized water provides natural energy and support for joint movement, athletic recovery and the absorption of nutrients," he said, adding the WIT licensed technology can improve on the efficacy of any product, including water purification, food production, energy drinks, holistic health, cosmetics and wound care.
Regarding wound care, Gourley shared, "There are at least nine licensed wound care products currently on the market, since the polarized water has a stable structure, and at least two medical research labs and universities have proven it stabilizes hydrogen peroxide and other compounds when added to the polarized water."
Polarized water is different at its molecular basis, and—consequently—in its own exclusive category when compared to other types of water. The stable dioxytetrahydride structure is enriched with electrons. Negatively charged electrons (or polarization) reduce surface tension and clustering of water molecules for cellular absorption and in preventing the clumping of blood. The Krebs cycle transports electrons from hydrogen, which are used by the mitochondria to produce adenosine triphosphate (ATP), the energy fuel for our immune systems, and to offset the positive charge that can otherwise lead to oxidative stress and the formation of malignant tumors.
Other health and product development benefits of polarized water include:
• High ORP (oxidation reduction potential) such that oxygen is available
• Stabilization of compounds for longer shelf life and product efficacy
• Linear structure that passes the blood brain barrier without caffeine or other stimulants
• Amplification of redox signaling for stem cells and T-cells to wound sites
• Faster, more robust plant growth for crop production and animal health
• Effective water pre-treatment for improved product quality
• All natural, 100 percent ultra-pure water
WIT International is working diligently with its machine manufacturer, RK Mechanical Inc., to unveil the new smaller four-cell machine at the event. The larger machine versions (10 and 80 cells) are currently in operation at several medical clinics and a water bottling plant located in the Tampa, Florida. area where a co-packer company and licensee of the WIT Technology  bottles the polarized water under the U.S. registered trademark of AquaNew's Watt-Ahh®.
Another exhibitor, Maypro Industries (Booth N20), a leading global supplier of specialty nutritional ingredients, was recently selected as a National Animal Supplement Council (NASC) preferred supplier.
Maypro's proprietary branded ingredients that are provisionally NASC-approved are:
• AHCC® – a unique, cultured mushroom mycelia extract that enhances immunity;
• Champex® – an extract derived from champignon mushrooms that reduces odor and helps eliminate toxic substances;
• Oligonol® – a patented, low-molecular-weight polyphenol extract from lychee fruit and green tea that supports healthy aging;
• L-92™ – a patented, powdered food ingredient produced from sterilized cells of a proprietary strain of Lactobacillus acidophilus that helps with the health of the skin, nose and eyes; and
• ProDURA™ – a unique strain of spore-forming bacteria that assists with gastrointestinal (GI) and digestive health.
The NASC Preferred Supplier program "ensures all suppliers of raw materials and other critical components meet comprehensive standards for testing and other specifications to ensure [their] members can buy from trusted companies."
Dan Lifton, president of Maypro's proprietary and branded ingredients division, affirmed, "Our selection as an NASC Preferred Supplier recognizes that we are on the forefront of animal health and provides pet food manufacturers with even greater confidence in our science-backed, premium quality ingredients; it also provides consumers greater confidence in pet foods made with NASC-approved ingredients."
Subscribe and receive the latest insights on the healthy food and beverage industry.
Join 47,000+ members. Yes, it's completely free.
You May Also Like
---